The Mews Blog > What went wrong at the Shining's Overlook Hotel?
Mews is on a mission to help even the most challenging of hotels transform their operations and enhance the guest experience. I already took a look at what went wrong at the Hotel California, and now it's time to train my sights on another property with an unfortunate past but great potential: the Overlook Hotel.
For those unacquainted with the Overlook Hotel, it's the property that features in Stephen King's novel The Shining, as well as the Stanley Kubrick film of the same name. Friendly warning: there are spoilers ahead, so if you've yet to visit the hotel, this piece may spoil the surprise of your stay.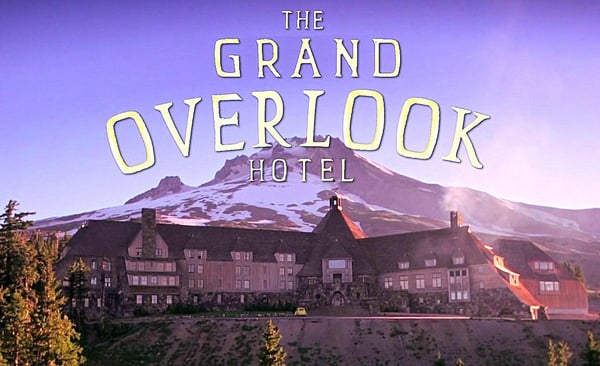 Making the most of the low season
The first major problem at the Overlook Hotel is, admittedly, one that isn't easy to solve. They're only open from May until October, after which they shut down for the winter and spring. The reason? Snowfall can make it inaccessible by road. Well, that excuse may have been acceptable in 1980, but it doesn't cut it today – especially when properties like LeapRus Capsule Hotel are fully operational at 4,000 meters above sea level.
The costs of investing in better infrastructure (why not a helipad?) will surely be covered by all the extra revenue generated by those in search of some excellent skiing or a peaceful writing retreat. Built in 1907, the hotel has failed to adapt to the changing needs of customers, and the fact is that increased travel and holidaying mean there's now good money to be made in 'off-season'. If they're uncertain how to price rooms because they lack the know-how and historical data to come up with a plan, there's plenty of hotel revenue management software that can help them.
The welcome experience
Credit where credit's due: Overlook Hotel provides a good arrival experience. When Jack Torrance and his family arrive, their luggage is immediately taken care of by a concierge, and they're told about all the facilities on site, including a games room, elegant art deco ballroom, and a giant hedge maze. This is a hotel that clearly care about the personal touch. In fact, when the General Manager is giving them the tour, he's frequently greeted on first-name basis by guests, which suggests a master hotelier at work.
Unfortunately, other employees aren't quite as welcoming.
Any manager will tell you that good staff are hard to find. Even so, Overlook Hotel have a serious hiring problem. Not only did a previous caretaker go mad and murder his family, the same thing almost happened again when they hired Mr Torrance. Someone needs to ask some serious questions of their HR team. Or perhaps their staff just need better training so that they feel on top of their work – much of the unpleasantness could likely have been avoided if they were using Mews and its comprehensive, interactive Mews University learning paths. Just saying.
Time for a POS
Part of the problem for the hotel staff is that they're expected to do too much. You can forgive the management to a certain extent, because technology in the 80s is nowhere near what we have today, but as a case in point, let's look at the freezer.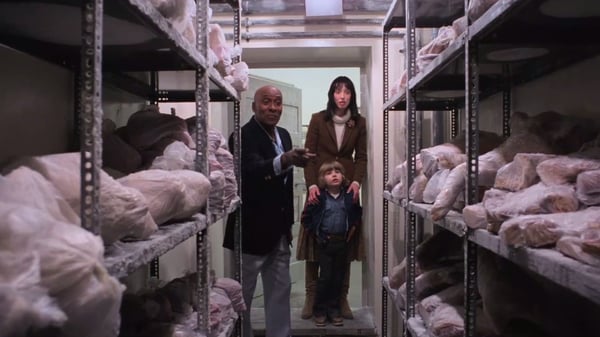 "This is where we keep all of our meat," the chef boasts. "You got 15 rib roasts, 30 ten-pound bags of hamburger. We got 12 turkeys, about 40 chickens, 50 sirloin steaks, two dozen of pork roasts, and 20 legs of lamb."
Once you're done marveling at the sheer amount of frozen meat, take a moment to consider what's actually going on here. That's right, the poor chef is doing a stock take completely off the top of his head. It's an impressive feat of memory, but it's not very smart. What if he's sick and can't come in to work? The hotel won't know what their stock take is, and guests could be left making restaurant orders that can't be fulfilled. A modern point of sale (POS) system will sort that right out, and there are plenty you can integrate directly with Mews so that bar and restaurant spending link automatically to the corresponding guest profile.
Entertainment and amenities
"All work and no play make Jack a dull boy." Couldn't have said it better myself. It definitely seems the entertainment is somewhat lacking at the Overlook, so much so that poor old Jack has very few options to unwind from his writing. In fact, such is the dearth of entertainment, he's forced to imagine a whole banquet room full of people to talk to.
It's an easy fix. Even if you don't have the budget to install or run new facilities on site – a swimming pool or a tennis court, for example – you can easily partner with local vendors and even receive a commission through booking referrals. Walking tours, skiing outings, theatre trips... Whatever the entertainment, you can make it super easy for guests to book with a tool like Prioticket or Skippticket. Integration with Mews means that any charges get posted straight to the guest's profile, so that Jack doesn't have to give his card details every time he books something.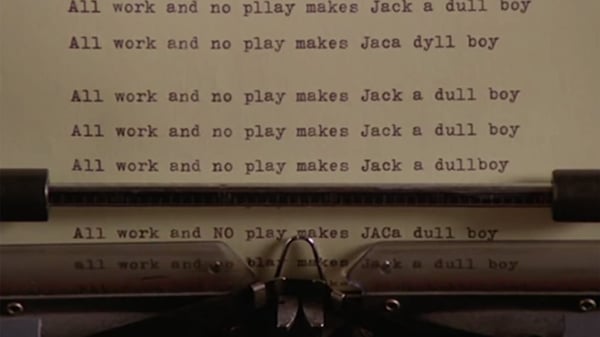 Housekeeping and maintenance
You may remember a troubling moment in which Jack enters room 237 to find a curiously silent woman naked in the bathroom. Very troubling indeed. How housekeeping could have forgotten to provide the room with towels is, quite frankly, beyond me. In all likelihood there was a hurried turnover and a skipped room inspection, neither of which would have happened if the hotel was using Mews' housekeeping mobile app. The last thing you want is an embarrassed guest calling down to reception because they can't dry themselves.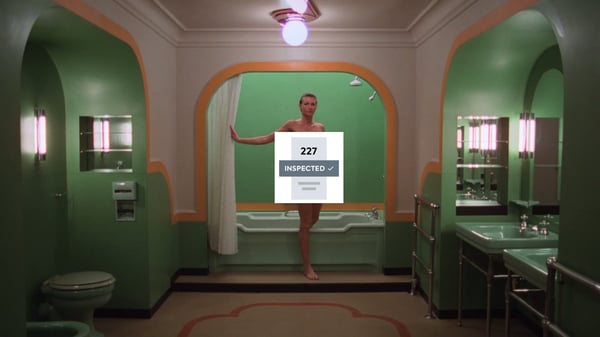 The app can also be used for logging and tracking maintenance tasks, which would have been very handy for the Overlook team. It's always a nightmare when the elevator stops working, doubly so when it fills up with blood and ruins the carpets. Logging, assigning, tracking and completing these tasks in Mews is quick and easy, meaning guests won't have to take the stairs for long.
Mobile door locks
If you've ever lost your key, you'll know it's hugely frustrating. So frustrating that sometimes you feel like breaking down your door with an axe. That's exactly what Jack Torrance did, which, by the way, also highlights the importance of always having someone at reception or on call. If there was, they could have given him a spare key.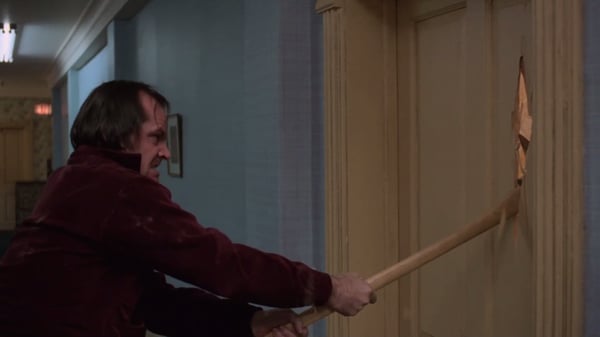 But you know what would have saved Jack the trouble of breaking down his door? A mobile key. There are loads of mobile and digital hotel door locks on the market now, all the best of which are compatible with Mews. Apple are also jumping on the bandwagon, announcing hotel keys through Apple Wallet in their latest software updates. It's less stressful for the guest as they don't have to worry about carrying or losing a physical key, and it's better for the hotel as they don't need to source, store and replace them. It's also better for the maintenance team, who'll spend less time fitting new doors.
I don't want to be too hard on the Overlook Hotel – after all, I am judging their 80s hospitality standards against the 2020s. Nevertheless, there's clear room for improvement, and I'm confident that with an innovate property management system like Mews, they'd soon leave their troubled past behind. Also, pro tip: never build your hotel on an ancient burial ground.
FYI, the exteriors for the Overlook Hotel were filmed at Timberline Lodge in Oregon, USA, while the inspiration for the novel was the Stanley Hotel in Colorado. And no, there isn't a room 237 that you can stay in.
Hospitality hot takes straight to your inbox
Sign up to our monthly newsletter for industry insights, product news, partner updates and more.