The Mews Blog > The world's most innovative hotels
As hospitality innovators ourselves, we're always on the lookout for the world's most innovative hotels. Game recognizes game. We've put together this smorgasbord of properties to excite and inspire – whether you're a guest looking for the next amazing place to travel, or a hotelier looking to steal ideas and elevate your own property.
Warning: this article contains details of some of the most incredible examples of fresh tech and design ideas currently breathing new life into the world of hospitality. It may shock anyone who is afraid of innovation, automation and inspirational hoteliers.
---
InterContinental Shanghai Wonderland
In a nutshell…
A luxury hotel build into the side of a quarry, with 18 floors underground and two floors underwater in the "world's first underground hotel". We're already interested.
Guests at InterContinental Shanghai Wonderland can kayak around the quarry, or scale the 88 meters of cliff face on a rock climbing outing. Oh, and did we mention the zip line that runs across the quarry as part of the theme park next door? That's how to make the most of your surrounding environment.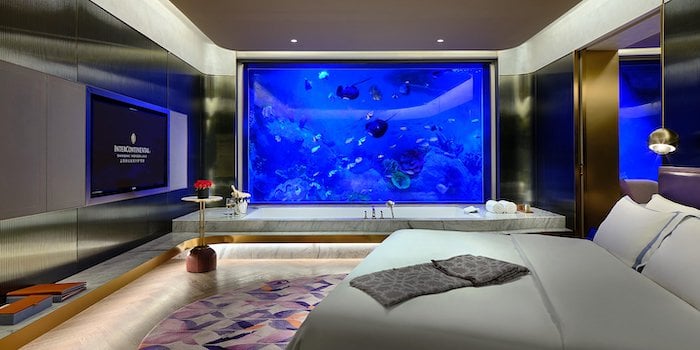 The intention was not only functional, but to create a place that would become a refuge, a tranquil, luxurious fantasy world away from the hustle and bustle of Shanghai." Martin Jochman, chief architect of InterContinental Shanghai Wonderland
Why the hype?
---
The Social Hub
In a nutshell…
The Social Hub is leading the way when it comes to providing a more holistic hospitality. Their philosophy is to go beyond simply offering a place to rest your head – it's about connecting people for work and leisure, with a mixture of student accommodation, hotel rooms, co-working spaces, dining, and meetings in events.
With 16 properties across six countries and plans already in place to enter new locations, TSH is growing at a rapid rate. They're also big on new technology, embracing automation to cut needless admin and help give customers a seamless experience, whatever they've entered the building for.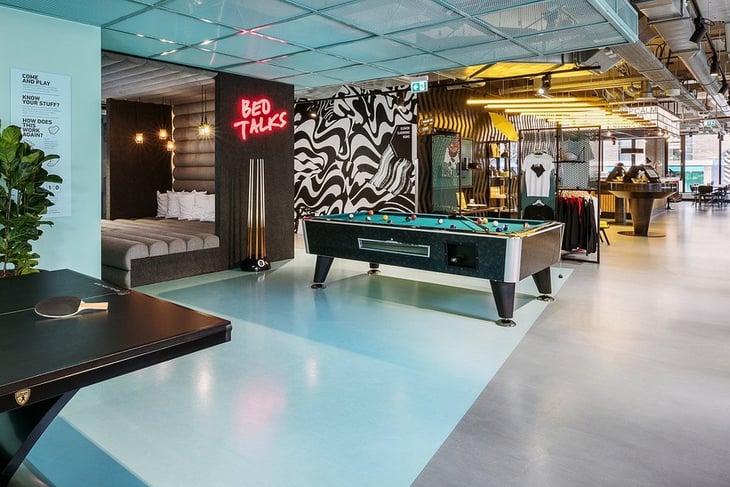 Our hotels are a celebration of the student spirit that drives all of our visitors." Charlie McGregor, CEO and Founder, The Social Hub
Why the hype?
---
CityHub
In a nutshell…
This self-branded "urban hotel for digital natives" is an ingenious champion of tech-infused hospitality. Think: part hotel, part hostel, part tech heaven. As the name suggests, at CityHub guests sleep in futuristic, app-connected, private hubs inspired by Japanese capsule hotels. In 2016, CityHub received the award for Best Innovation in Hotel Concept at the Worldwide Hospitality Awards, and it's easy to see why!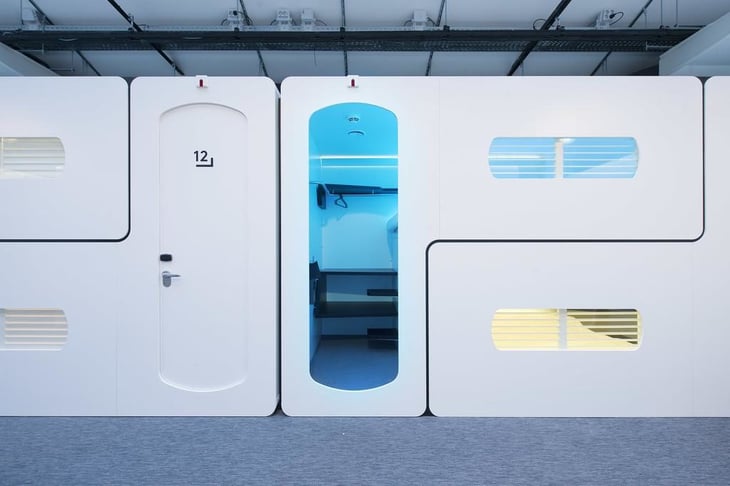 We have 24/7 hosts. They're locals and they can tell you the cool places to go, also through the app. The city is basically our lobby." Sem Schuurkes, Co-Founder of CityHub
Why the hype?
---
Life House
In a nutshell…
It may be "the first Silicon Valley-backed hotel company in the U.S. with a tech first approach", but that's only one side of the story. Behind Life House's Instagrammable, design-led facade lies experience-driven, locally-rooted, lifestyle hotels aiming to attract mature millennials.
There are currently four Life Houses open, in Miami, Nantucket and Denver, and there are five more in development that will be opening in the next year.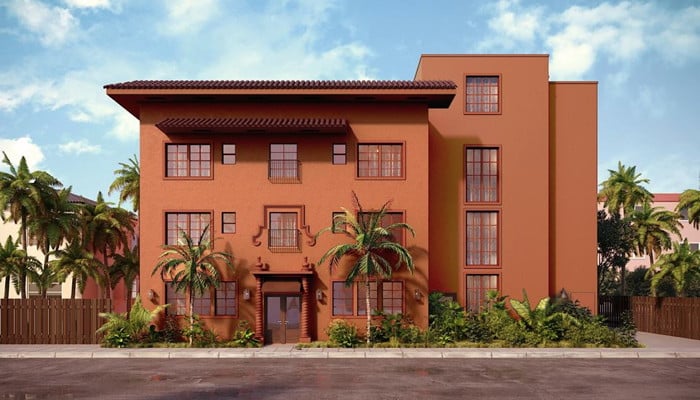 Our goal is to reset consumer expectations around what a hotel experience can be. One where people do not have to choose between the experience they want and what they can afford. One where they can have it all." Rami Zeidan, Co-Founder of Life House
Why the hype?
---
Magdas Hotel
In a nutshell…
Innovation doesn't always mean futuristic products of ways of thinking – sometimes it's about being brave enough to do a good thing. Enter Magdas Hotel.
Founded by Gabriela Sonnleitner and her colleagues, the hotel was created with the idea to provide work to refugees who had relocated to Vienna but struggled to find work. A few years on and the hotel is thriving, a beautiful example of openness and humanity intertwining with remarkable hospitality.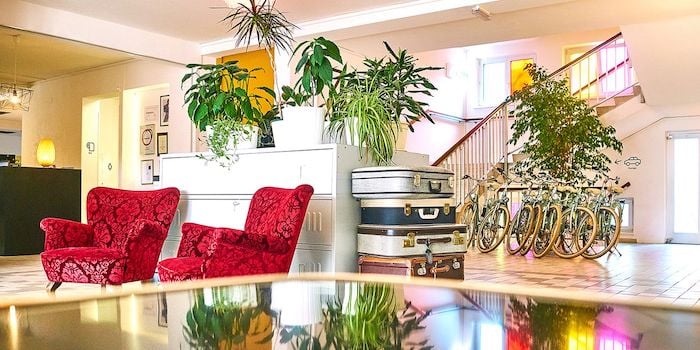 When we announced the project, it was really difficult, but when everyone worked together, their worries were gone. They said, 'These are normal people.' It's a good place to be in contact on an eye-to-eye level with refugees." Gabriela Sonnleitner, General Manager, Magdas HOTEL
Why the hype?
---
25hours Hotels
In a nutshell…
This German boutique chain has been flying the flag for unconventional hospitality since 2005, already has 13 hotels in four different countries, and aims to "surprise, and ultimately thrill" its guests. CEO Christoph Hoffmann is passionate about creating experiences, and to make this happen the group has its very own in-house, multidisciplinary think tank.
The "Extra Hour Lab" is an innovation incubator, whose team carries out "off-the-wall experiments and designs new, exciting creations that are detached from its day-to-day business, and unconventional for the industry." As they put it, "We use technology to simplify, not to complicate life."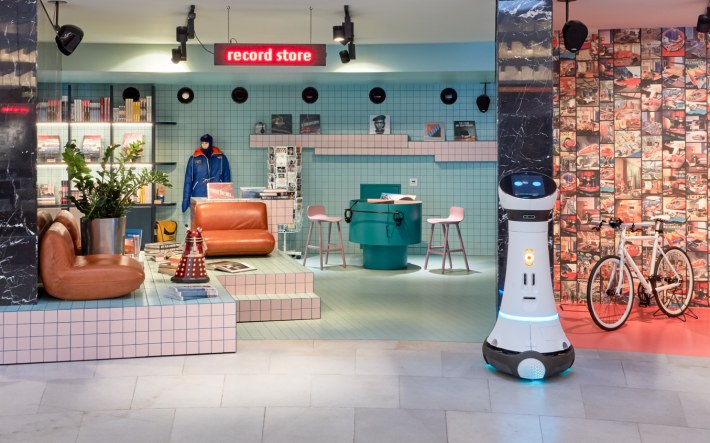 While others focus more on the latest technology, we value deceleration and analogue products such as Polaroid cameras, typewriters and vinyl records." 25Hours Hotels
Why the hype?
---
Wyndham Grand
In a nutshell…
Wyndham Grand offers a 5% discount to guests willing to go on a tech detox during their stay! Their "Reconnected" programme is both ironic and super savvy. Using what's essentially a reverse psychology approach to innovation, the experience "encourages parents and children to put their phones away and enjoy creative in-room activities."
The thinking behind this? Guests who aren't distracted by their devices will be more tuned into their physical surroundings, and more likely to spend quality time together, using the hotel's facilities and services to enjoy a more fulfilling family stay experience.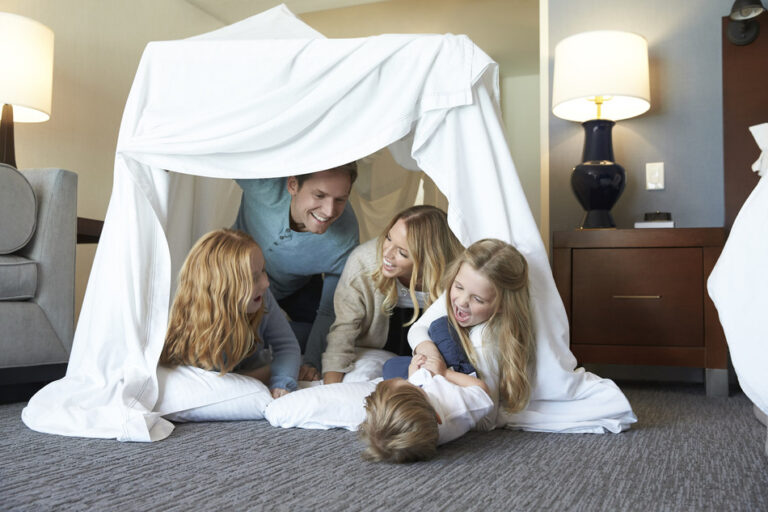 Reconnected is an escape from the pull of technology and everyday distractions, a chance to press pause on the moment and simply celebrate being together." Wyndham Grand
Why the hype?
---
JO&JOE
In a nutshell…
AccorHotel's achingly cool new brand has this year upped its coolness factor, in the form of a second JO&JOE property. Like the first, in Hossegor, its Parisian sibling is described as "an 'Open House' living space that's surprising and innovative." JO&JOE is the result of AccorHotel's Marketing Innovation Lab, and built on a model that deliberately isn't predefined to cater for a particular market.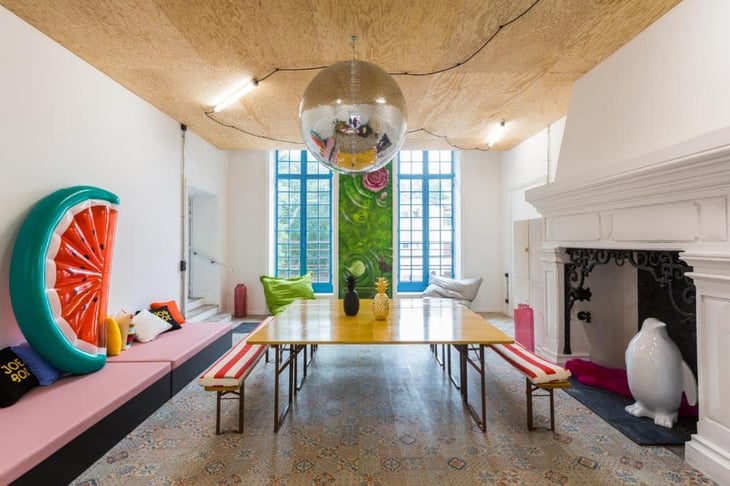 More than just an accommodation solution, Jo&Joe has been conceived as an experience enhancer thanks notably to its offbeat design, innovative digital ecosystem and catering offerings." AccorHotels
Why the hype?
---
ProPILOT Park Ryokan
In a nutshell…
This seemingly traditional Japanese inn takes innovation to vertigo-inducing new heights. Not content with being a futuristic smart hotel, ProPILOT Park Ryokan combines the ultimate traditional Japanese hospitality offering with Nissan's ProPILOT Park autonomous driving technology! The result? Intelligent hotel furniture and insanely smart features which simultaneously entertain guests and reduce staff workload.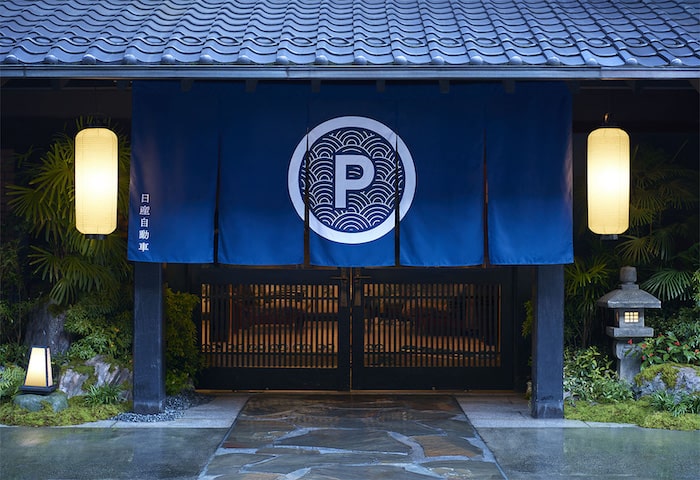 The real aim of the ProPilot Park Ryokan campaign is to reach out to people who might not ordinarily be interested in automotive technologies." Nissan spokesperson
Why the hype?
---
Hotel Jakarta
In a nutshell…
The most sustainable hotel in the Netherlands! Hotel Jakarta is also one of the first energy-neutral properties, and the architectural team behind the project banned the use of any material with a short life cycle. The property oozes design cool, and all of the elements used will be dismantled and reused at some point. Green is definitely the name of the game.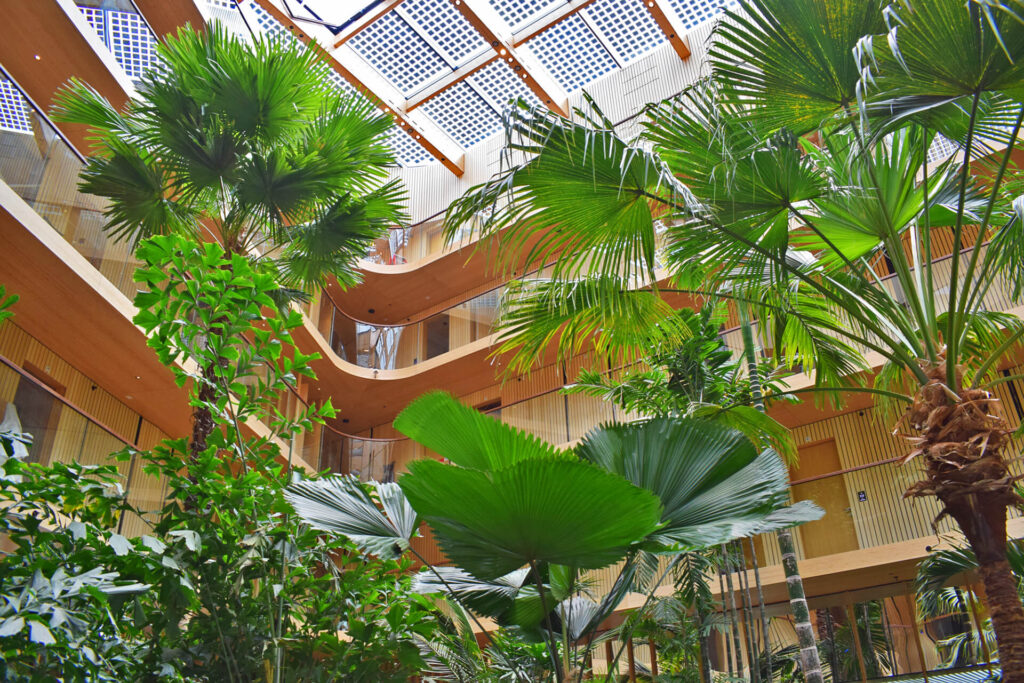 The city council wanted a unique hotel concept, not only in its architecture, but also in its public programming and sustainability." archdaily.com
Why the hype?
---
Kameha Grand
In a nutshell…
This reception-less pinnacle of design innovation is often referred to as "the hottest design hotel in Zürich". Best described as a one-of-a-kind homage to Swiss culture, the space-age Kameha Grand Zurich is a tech playground, with Bluetooth-enabled rooms and automated "do not disturb" signs being amongst the more 'normal' features.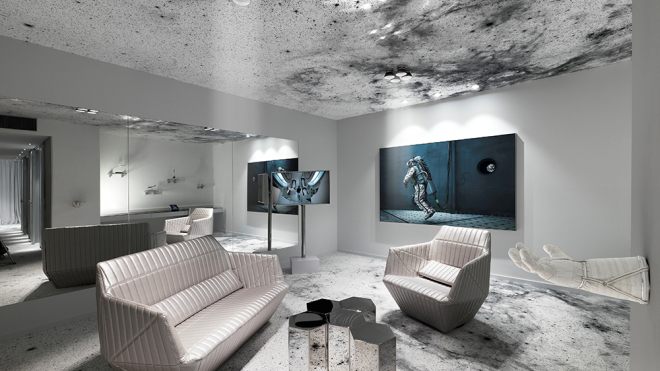 All our activities are focused on our motto: 'What does my guest gain from it?'" Kameha Grand Zurich Team
Why the hype?
---
The Good Hotel
In a nutshell…
An award-winning (a 2016 REBEL award for greatest innovation / disruption in the industry), innovative, disruptive, hospitality unicorn! As the name suggests, this former Dutch prison-turned-floating-boutique hotel in London combines premium hospitality with a charitable mission: to help the local community, by hiring long-term unemployed people in the area.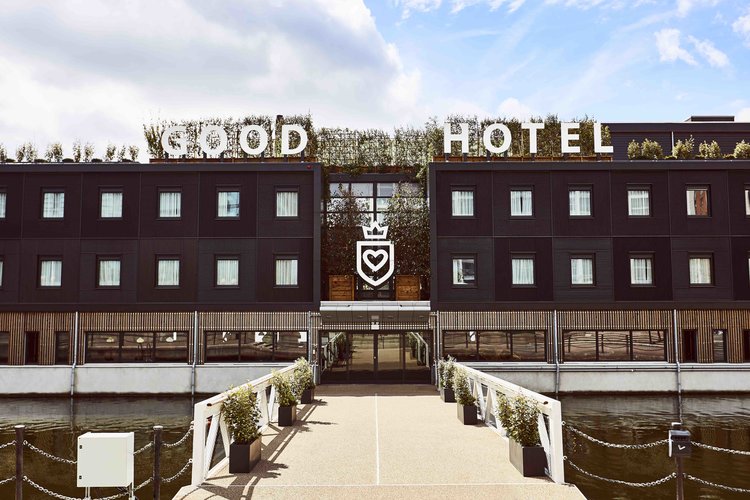 We call it social business: everything we do is oriented towards creating human value, for the long term." Marten Dresen, Founder and CEO of The Good Hotel
Why the hype?
---
Nordic Choice Hotels
In a nutshell…
Innovation is this group's middle name! Nordic Choice made the top 10 of Norway's most innovative companies in 2017, launched the first full-fledged hotel app in the Nordics, and have been serving organic food in all of their hotels since 2008.
Future plans include F&B, co-working, and retail projects, and their vision is to eventually make all of the apartments they own "part of the world's best digital guest journey", and provide owners with a hotel experience in their own home.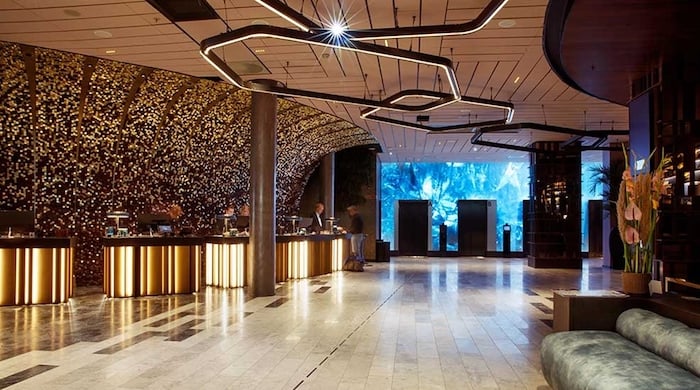 We base our hotel operations on three equal bottom lines: People, Planet, Profit. We want to be evaluated on all three levels. Completely transparent." Nordic Choice Hotels
Why the hype?
---
LeapRus Capsule Hotel
In a nutshell…
LeapRus is one of the highest hotels in the world – not in terms of how tall it is, but in terms of altitude. If you're doing some mountain climbing in the Caucasus Mountains, you'll need somewhere to rest, and LeapRus is on the slopes of the area's highest peak, Mount Elbrus.
As you can imagine, this isn't your typical hotel. The extreme location means careful, bespoke eco-friendly design, ensuring that nothing freezes up and that guests still get the comfort of good food and beds.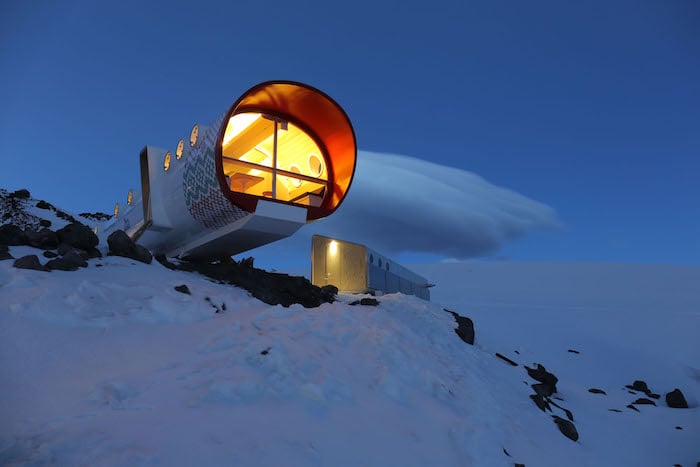 The activity of LEAPfactory is centred on the continued search for and the realisation of innovative solutions in response to the problems of creating infrastructures in the natural environment." LEAPfactory designers.
Why the hype?
---
Hilton's Connected Room
In a nutshell…
The big hospitality players are all at it... but Hilton was one of the first to begin riding the IoT wave, and is busy driving innovation by harnessing new technology to empower its guests with unprecedented levels of control over their own stay experience.
The group's ultra intuitive HHonors app gives guests access to Connected Room controls (to set their preferred room temperature, control the lighting and curtains, pre-set their favourite viewing channels for quicker access, etc.) and other technology conveniences from their mobile device.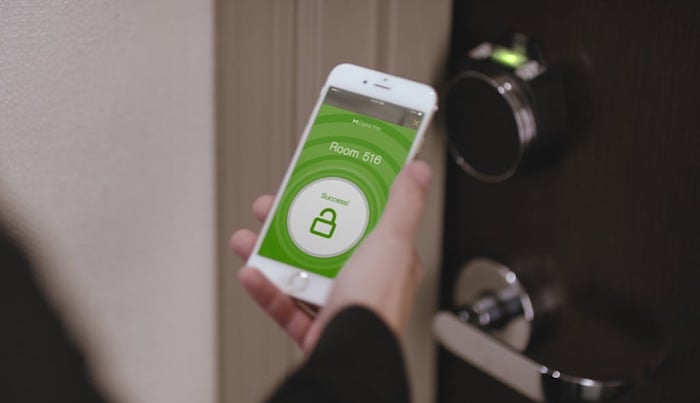 Inspired by 100 years of innovation, we continue to find new ways to meet the constantly evolving needs of our guests." Noelle Eder, Executive Vice President and Chief Information and Digital Officer for Hilton
Why the hype?
---
Svart
In a nutshell…
A world first and a hospitality first! When it opens just above the Arctic Circle in Norway in 2021, this low-impact, circular masterpiece will take design and sustainability innovation to new heights.
The world's first energy-positive hotel has been approved by Powerhouse, the initiative responsible for "buildings that generate more energy than they consume throughout their lifespan".
Svart's roof will be clad with Norwegian solar panels (produced with clean hydro energy to further reduce the carbon footprint), and its rooms, restaurants and terraces will be strategically placed so as to exploit the sun's energy.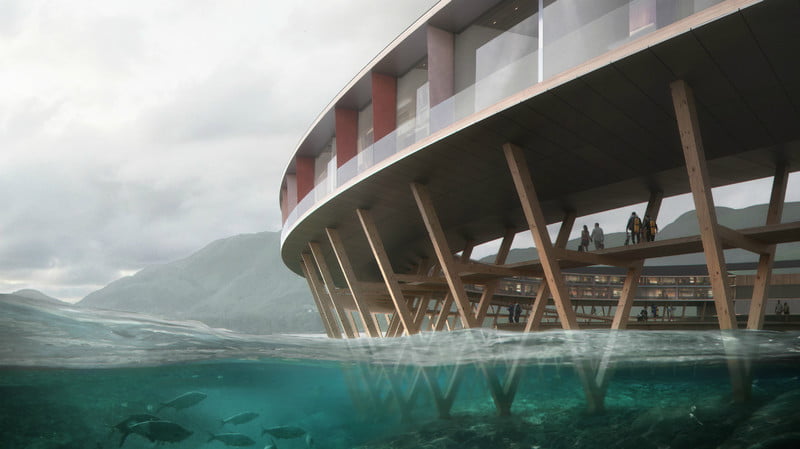 The luxury statement at Svart is about experiencing nature as it is." uberpanache.com
Why the hype?
Your guide to going green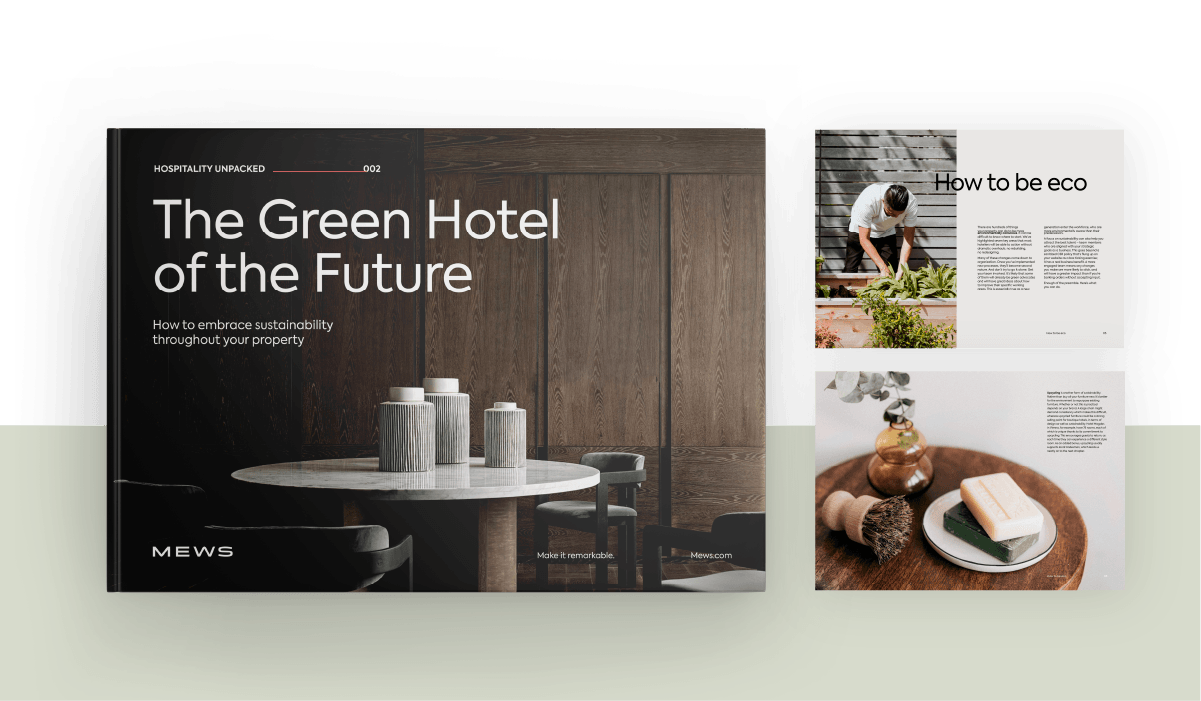 Sustainability should be at the heart of your property's operations, but it can be hard to know where to start. The Green Hotel of the Future will tell you how. Our guide will help you become more eco-conscious with practical advice and inspiration, which in turn should also help you cut costs.

Hospitality hot takes straight to your inbox
Sign up to our monthly newsletter for industry insights, product news, partner updates and more.