The Mews Blog > People of Mews: introducing Greg Naidoo, CCO
The King of Air Miles. Mr International. This man has a secret passion for data, a weakness for sushi, and has been in the operational driving seat of Mews since January 2016, helping to steer the business through some of the biggest stretches of its early growth.
He's also rumoured to enjoy 5am Asana sessions, has a truly 360° hospitality industry background, and is a very vocal and passionate advocate of our PMS.
Meet Greg Naidoo, our Chief Commercial Officer!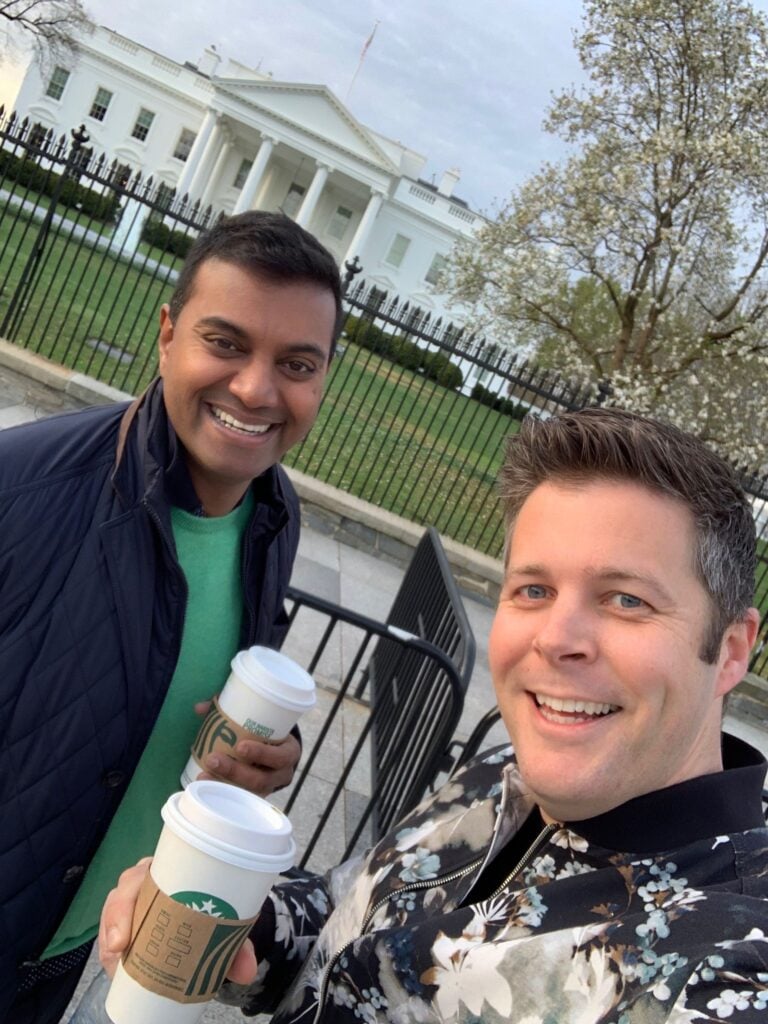 ---
Age: 29 (gulp!)
Nationality: South African
Current location: London, and soon...NYC
---
CCO of Mews is a fairly hefty role.
Why does your background make you the best man for the job?
Since graduating from uni I have spent most of my life in hospitality, and I guess my first job (Guest Relations at Walt Disney World) defined how much I loved the industry. Saying Disney means saying 'service', and they take this pretty seriously.
I had to learn how to point with two fingers and not one (a very Disney thing, so as to be polite), and spent most of my time talking to guests who often moaned about long queues at reception and rooms not being cleaned on time. This leads to a pretty big problem given that an average Disney hotel accommodates 1000 guests!
It always went back to the systems being used (at the time, Fidelio).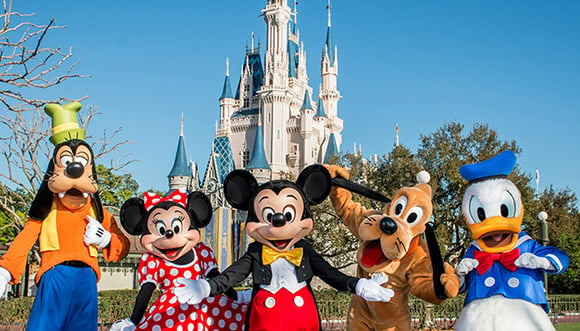 In recent years I have worked in revenue management, marketing, and operations, so across many different departments. This means I have used almost all types of software in order to get jobs done, hence my love of technology. I even ended up starting my own consultancy to help clients with technology in the hospitality space.
So it was probably my passion for hospitality and technology which made me the perfect candidate. Oh, and I smiled a lot at the interview. Haha.
I realised there was finally a game changer in the industry, and I wanted to be a part of it.
What or who first attracted you to Mews?
Mmm...I would have to say Richard and our first meeting, at Caffé Concerto in Kensington, during which his wife stormed in saying I was delaying him from their dinner plans! I remember thinking, "I just want to eat my tiramisu luv!" Haha.
Actually it was also Matt Welle and his very first presentation of Mews to my then-client, Clink Hostels, in Amsterdam. He was so passionate and convincing in his explanation of how hotel software needed to change. I did not buy it at first (consultants always have to play it cool), but was later blown away by the way the system looked and felt.
After the installation back in August 2015 I realised there was finally a game changer in the industry, and I wanted to be a part of it.
My consultancy only helped as many clients as I could take on, but with Mews I have become a global consultant helping our team to help hoteliers around the world, which just makes my heart beat even faster! Sorry, I could go on forever..!
What does a 'typical day' in your schedule tend to involve?
I wish it was more exciting, but in reality, mainly meetings! We're expanding rapidly and opening offices across seven territories, which means that I spend my weeks ensuring everyone in sales and account management is fully trained and confident in dealing with the products and delivering great service. I am just a big air traffic controller really...haha.
Be honest: what's the biggest challenge facing Mews as a PMS company today?
Good question! We have been truly blessed with the growth we have had to date. Right now, installing our clients faster is a challenge. We take service extremely seriously, and every installation is done to a very high standard.
Finding team members to support this high standard is tough though, so recruitment of teams with the same vision as Mews is also a challenge for us.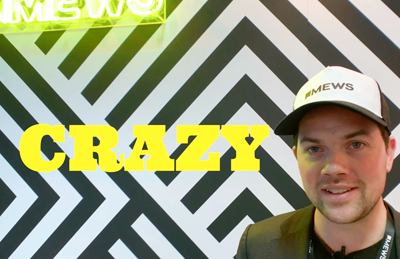 We know that you're a number lover.
In numbers, which of Mews' achievements are you most proud of?
Last year's growth: we grew four times faster than in 2017. This is just incredible! I was not expecting it, especially with the limited commercial and operational resources that we had but yes, this is my favourite number and I'm very proud of it as it reflects the strength and dedication of our team.
Mews is currently used in 50 countries. Where next? Can you reveal the growth plan for 2019?
I can indeed: this August we will be heading to the USA to open our offices over there. We've chosen New York, which will cover growth in North America. We are going to make American hospitality great again...haha!
Which of our 2019 hospitality trend predictions are you most excited about?
Oooh! What a great hospitality trends article written by our very own Jessica Weldhen! I think biometrics: I would love us to be able to open hotel room doors with a fingerprint, or better yet, our faces. Can you imagine? I would not need my hand sanitiser ever again! Ok, maybe sometimes...
What's been your most memorable example of hospitality done either extremely well or extremely badly?
Urban House Copenhagen was one of the first properties to join Mews, and got it just right. They can accommodate 1000 sleepers, and decided to take it up a notch and let guests check into their rooms using a PIN code.
When I first stayed there (I had to test it out) I was just like, "Wow - so seamless...from booking, to arriving, to checking out!' Love it!
In your own words, what is the Mews Marketplace and why is it unique?
It's your one stop shop for all your favourite apps!
The idea of integrations between software providers has always been a sore topic for hoteliers, for two main reasons: the complexity and the really high costs involved being mainly imposed by the PMS provider.
At Mews, we believe that integrations should be free, easy to connect, and accessible in just minutes.
We took care of the 'free and easy to connect' part when we started the company, and thanks to the recent launch of the Mews Marketplace, we have now taken care of the 'accessible in minutes' part of the equation too.
By joining forces with our various partners, we've made it possible for Mews users to buy their favourite applications directly inside Mews. Yes, you heard me right: directly inside Mews!
Within just a couple of minutes you can purchase apps such as Oaky, Guestrevu and many others directly from our Marketplace. (No need to worry about the contracting and billing...it's taken care of by Mews and our partners.)
All you need to do is wait 30 minutes, and then you'll find your login to their software ready and waiting for you in your inbox. And that is it!
And finally, what would your last meal be?
Ever? I really love Frikkadel (South African style, not Netherlands style). I still believe we came up with it! I could eat this all day long and would never complain.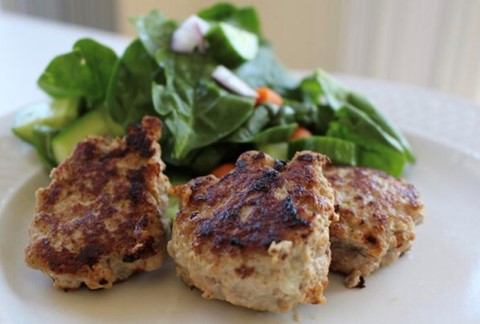 ---

Hospitality hot takes straight to your inbox
Sign up to our monthly newsletter for industry insights, product news, partner updates and more.