The Mews Blog > Build a personal connection with guests before, during and after their stay through GuestJoy
Digital guest engagement and upselling tool for hotels
See your property's Guest Happiness Index rise by up to 13%
Generate up to $5,000 in upselling revenue per month
Get up to a 9-fold return on your investment
---
What problems do you solve for hoteliers?
As guests are becoming more independent, hotels are increasingly disconnected from them. Gone are the old days when guests would ask advice from the concierge or the front desk. Instead, the modern traveler uses their smartphone to find information and make bookings.
We want to bridge that gap and reconnect hotels with their guests. Through GuestJoy, hoteliers can reach out to guests to welcome them, offer them extra services and upgrades or ask for feedback.
This enables hotels to create a personal connection with their guests, find out about and fix issues as soon as they arise, create an improved and more personalized guest experience and boost ancillary revenue.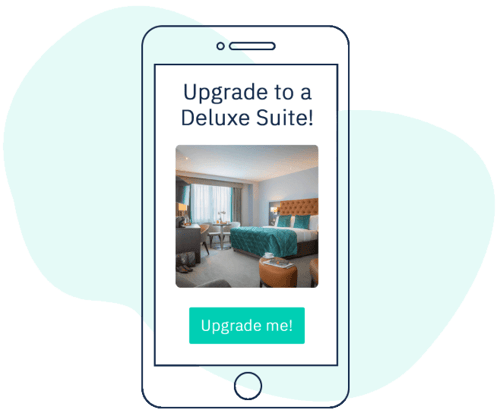 What do clients say?
Olesya Oleynyk, Front Office Manager of Hotel Cosmopolitan Bobycentrum, shared this about working with GuestJoy:
"If you want to satisfy all guest expectations and anticipate the customers' needs, you should definitely try GuestJoy. It will help you understand your hotel's weaker areas and what needs improvement. Your guests will be satisfied, and you will build a good relationship with returning customers. If somebody is concerned about the innovations and the changes that will have to be made, then they don't need to worry at all, as GuestJoy will only make your life happier and easier."
Lilja Karen Steinþórsdóttir, Assistant Manager of Hotel Keflavik, said this about using GuestJoy:
"GuestJoy has helped us a lot. We immediately get an email notification about dissatisfied guests and can contact them directly to try to correct the situation and learn from our mistakes. This helps us establish direct contact with the guest as soon as possible which is great for both parties. I highly recommend GuestJoy for all hotels and guest houses. Their staff has been more than helpful, very pleasant to work with and very quick to respond. We are quite happy with our cooperation with GuestJoy."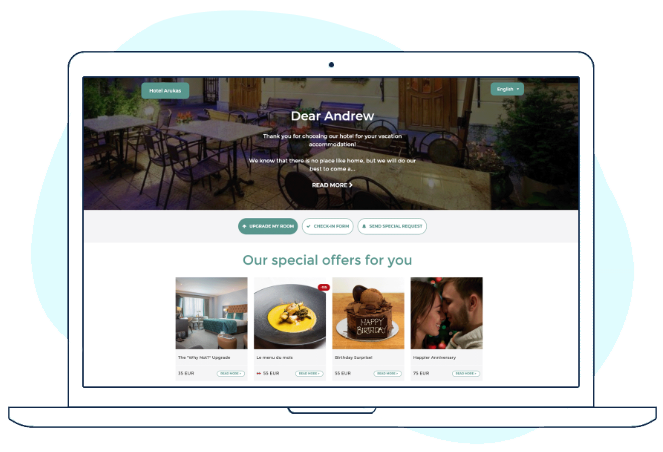 Your story so far...
GuestJoy was founded by the siblings Alar and Annika Ülem in 2014. Since then, the company has grown to serve guests in 25 countries around the world.
The idea to start GuestJoy first came to Alar Ülem when he was backpacking around South America and noticed a common issue in many hotels: it was often hard to learn about a hotel's services or to report an issue.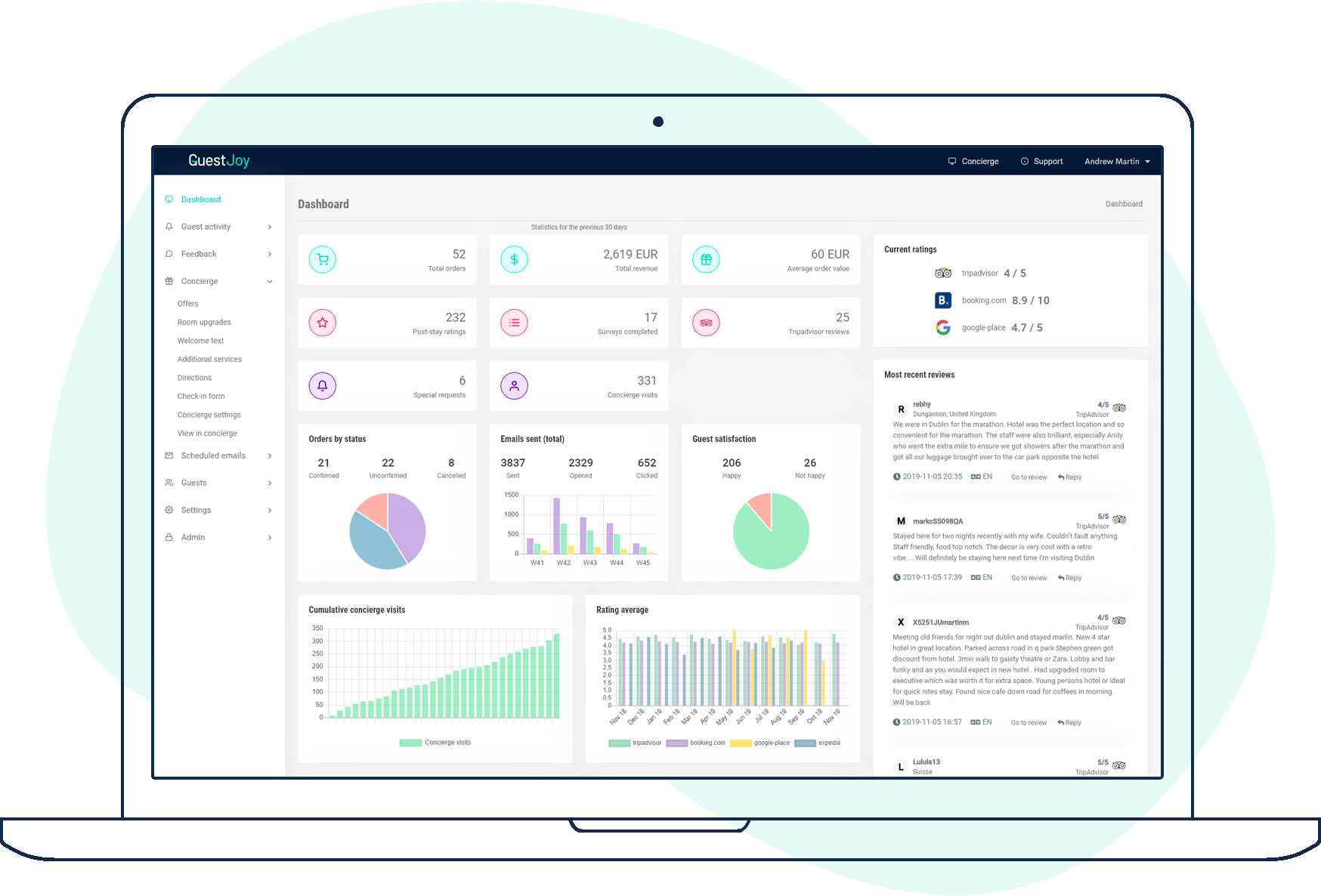 GuestJoy's innovative way of addressing this problem and helping hoteliers solve it has won the company several awards, including being named the Top Estonian Early Stage Start-up by the ESTBAN Angel Investment Program in 2017. Soon after, they celebrated signing over 100 clients in Iceland alone within less than a year.
HelloShift is now available on the Mews Marketplace.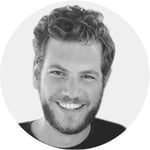 Hospitality hot takes straight to your inbox
Sign up to our monthly newsletter for industry insights, product news, partner updates and more.