The Mews Blog > 9 marketing strategies for serviced apartments
The right marketing strategy can help serviced apartments make an impact, grow and outdo the competition – all while boosting profitability. First, let's look at how to attract guests in different stages of the marketing funnel: awareness, consideration and the purchase phase.
With the marketing strategies for serviced apartments listed below, you can boost their brand, attract the right target audience and ensure profitability.
Top marketing strategies for serviced apartments
From strategies that help serviced apartments boost bookings to great marketing ideas, keep reading to learn how to tailor your efforts for the right target audience.
Identify your target audience
By identifying your audience first, you can customize your messaging and marketing efforts to reach each segment. A serviced apartment appeals to business travelers, remote workers, families and event organizers.
If you want to attract different target groups, position your serviced apartment as the solution to each segment's pain points. For example, to attract remote workers, you could use "home away from home" in your messaging.
To attract business travelers, highlight the office amenities offered by your serviced apartment, such as a projector, a smart TV that supports presenting, or a perfect meeting area.
Create a strong brand identity
Brand identity is a big part of achieving customer loyalty. Think about what you want to be known for, your unique value proposition, and what differentiates you from the competition. Do you offer daily housekeeping, local tours, or have a coworking space? Figure out what's attractive to your audience and promote your serviced apartment with consistent branding and messaging.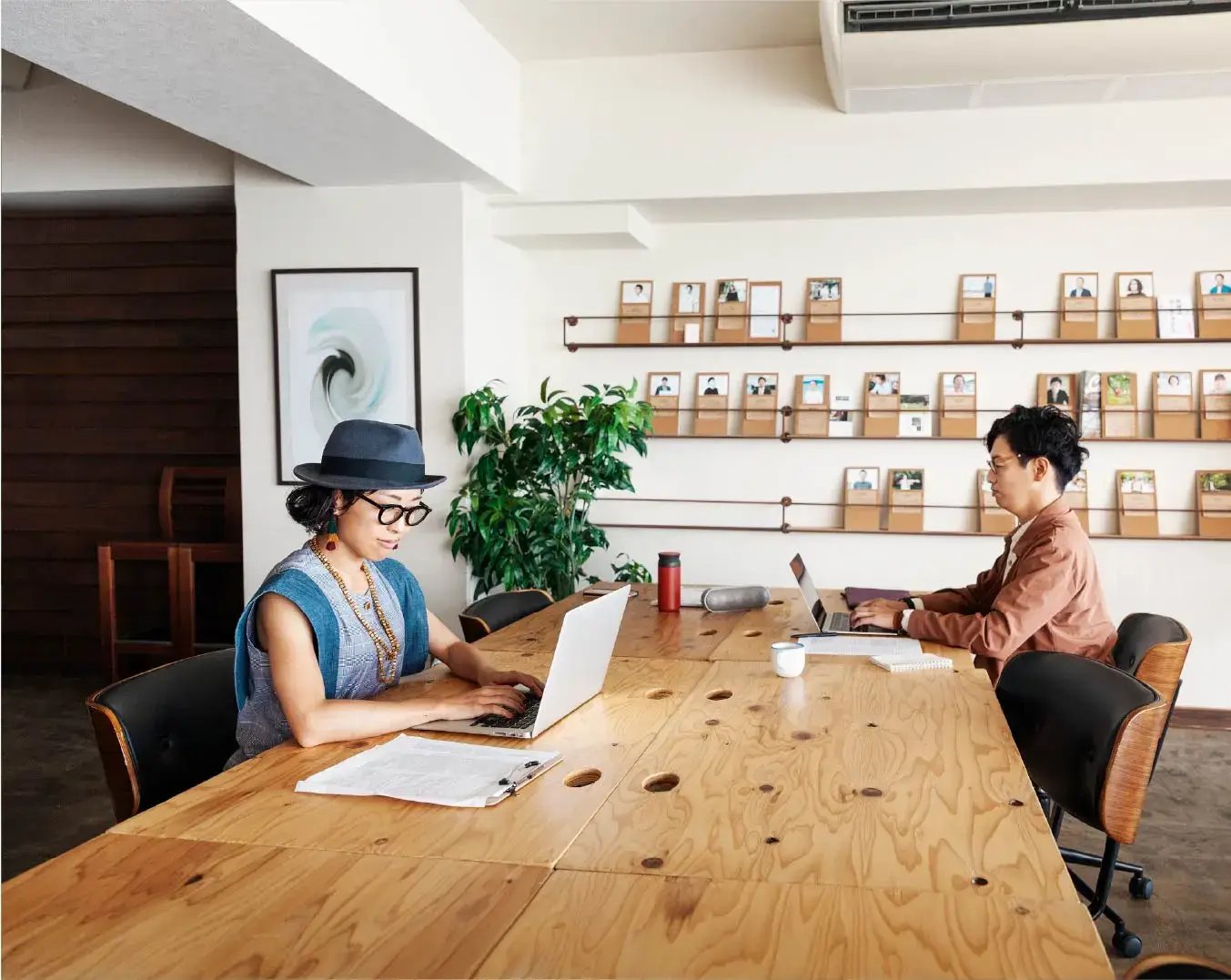 Set up an easy-to-use website
Your best asset is a fast, mobile-friendly and SEO-optimized website. It will boost direct bookings, cutting down on the commissions paid to third-party providers. Plus, it differentiates you from the competition, and you can also use your website as a platform for quality content that aids in conversions.
Leverage SEO and SEA
Search engine optimization and ads are a great marketing tactic for serviced apartments. Strong, SEO-optimized content targeting the keywords important to your industry will ensure you have the best spot in search results. With SEA, you can drive traffic to your website by showing your ads to a targeted audience.
Promote via online booking platforms
Online travel agents (OTAs) can boost bookings. Listing your serviced apartments on these platforms can drive more bookings and improve profitability. The key is to find the sweet spot between direct bookings and online booking platforms, which boost your online visibility and reach, piggybacking off the marketing budgets of OTAs.
Build a strong social media presence
A nurtured social media presence is excellent for promotion and creating a buzz around your serviced apartments, both organically and through paid advertising. Platforms like Facebook, Instagram and TikTok can launch you into the spotlight. Bonus tip: cultivate relationships with influencers who can promote your serviced apartments to their followers.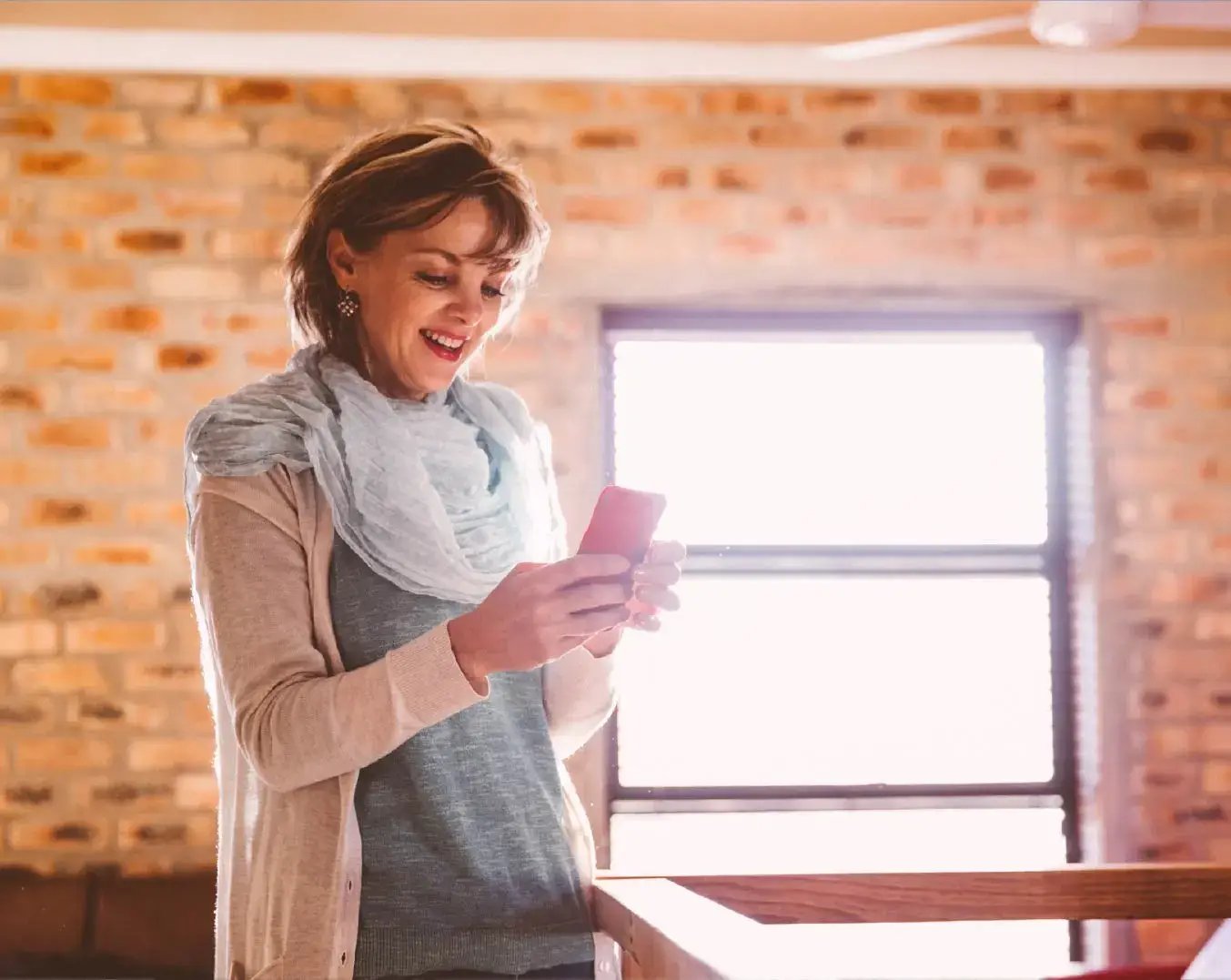 Involve your local community
Organizing events for locals and tourists to interact can put your serviced apartments on the map. It'll give future visitors an idea of what to expect while your guests embrace the local community by connecting with residents and other tourists. It will also help promote your property through word of mouth.
Cultivate relationships with local businesses
Partnering with the local businesses is a great way to promote your serviced apartments. They support authenticity and can help you reach potential clients looking for a place to host meetings or events. Here are some ideas: a pop-up bakery or a coffee shop in the lobby, a coworking community, or event spaces.
Partner with other professionals
Partnering with other professionals – event organizers, tour operators, travel agents and festival promoters – helps you reach more business travelers. They are often less price-sensitive and tend to travel throughout the year, making it easier to secure recurring business for your serviced apartments.
Conclusion
We've looked at the top marketing strategies for enhancing your serviced apartments, such as identifying your target audience, creating an irresistible brand, promoting your apartments through SEO and SEA, and cultivating relationships with the local community. Embrace these strategies to see a positive impact on your profitability and bottom line.
Download our guide The New Standard of Serviced Apartments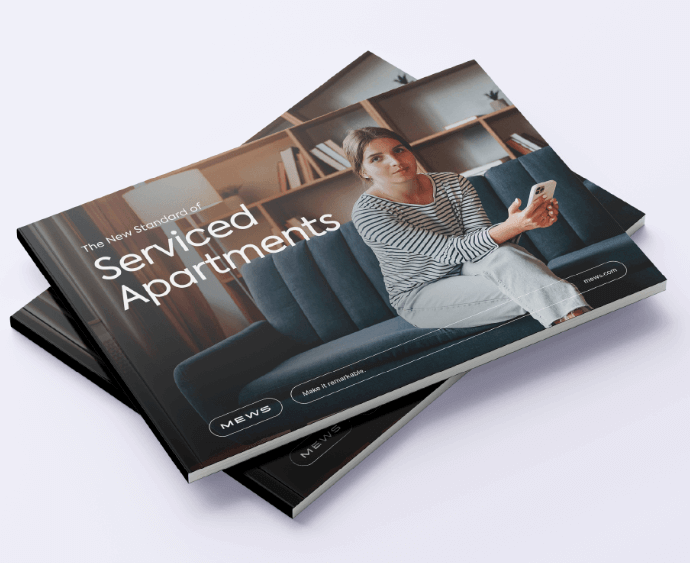 Explore how some of the most innovative serviced apartments in the world are using technology.

Author
Eva has over a decade of international experience in marketing, communication, events and digital marketing. When she's not at work, she's probably surfing, dancing, or exploring the world.
Hospitality hot takes straight to your inbox
Sign up to our monthly newsletter for industry insights, product news, partner updates and more.