The Mews Blog > 8 benefits of skipping daily hotel housekeeping
Should you skip housekeeping? Sure, some guests think of a hotel stay as a time to be pampered, which may involve a daily delivery of fresh sheets and towels. But is this really necessary? Besides being unsustainable, daily housekeeping often becomes a logistical nightmare, stressing your team out.
Daily cleanings require properties to use more water and cleaning products, significantly raising costs for the hotel and the environment. Keep reading to discover the benefits of forgoing daily housekeeping.
What are the benefits of skipping daily housekeeping for your hotel?
Here's a laundry list of things to consider: the environment, logistics, cost savings, efficiency, reduced disruption and noise, enhanced privacy and comfort, improved guest satisfaction and the ability to conserve resources. Now let's look at the top eight benefits of skipping daily housekeeping.
Sustainability
Skipping daily housekeeping allows your hotel to positively affect the environment by saving on valuable resources like water and the energy used to vacuum and wash linens. Reducing housekeeping is one of the best sustainability initiatives your hotel can adopt because having a daily towel change increases your hotel's carbon footprint.
Cost savings
Housekeeping services require labor, cleaning supplies and the use of utilities. The higher your operating costs, the lower your bottom line, so finding ways to cut costs is crucial to improving operational efficiency. Daily room cleaning not only takes more resources but also requires full-time staff.
By reducing the frequency of housekeeping services, you can save money by contracting part-time staff, especially in the low season. With hotel housekeeping software, you can better manage your team year-round. It gives you a clearer picture of workload and tasks, a reservation overview to find out how to prioritize and real-time reporting for maximum efficiency.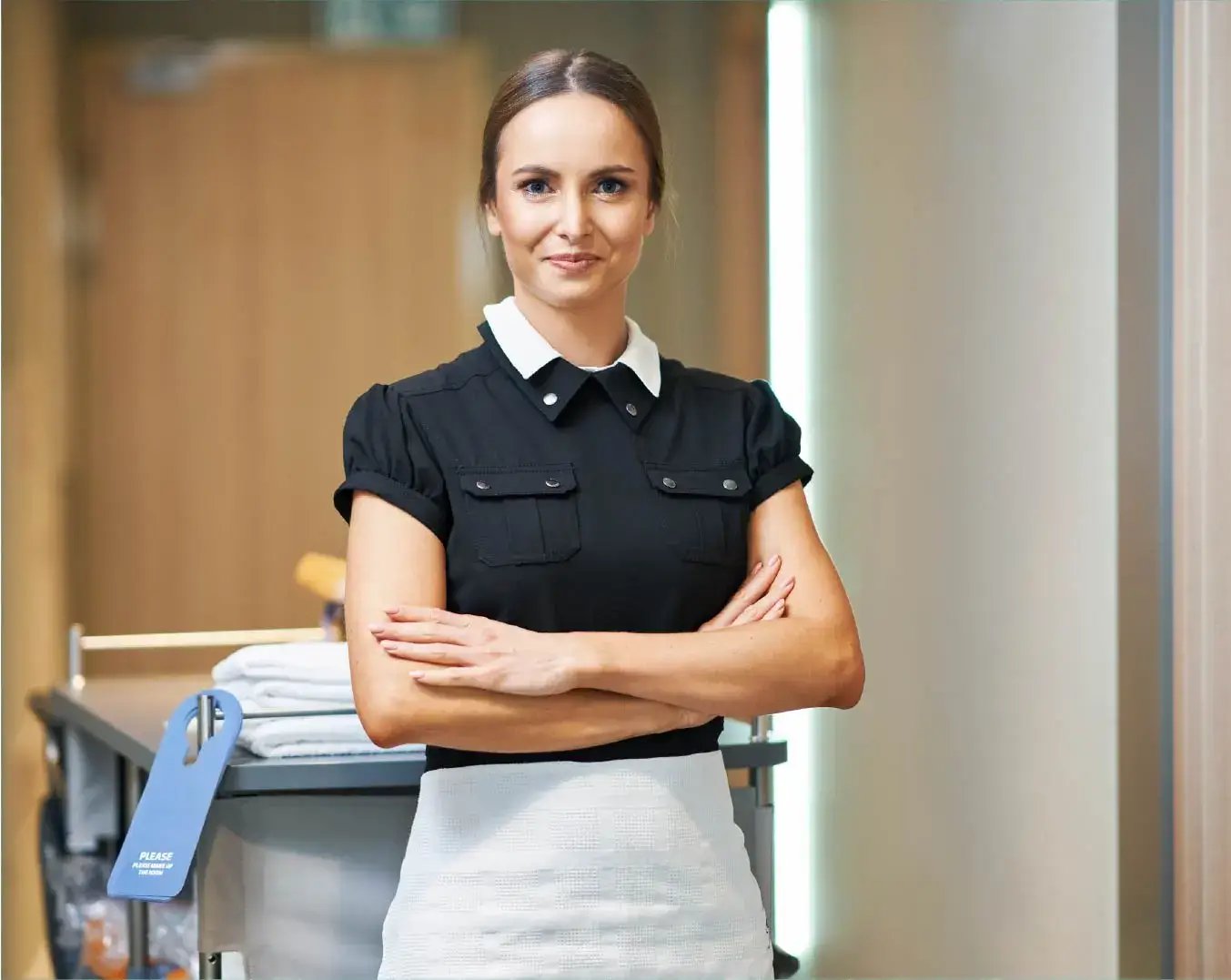 Improved guest satisfaction
While it seems counterintuitive for less housekeeping to improve guest satisfaction, the truth is that some guests find daily cleanings inconvenient. Giving guests a choice signals that your hotel caters to diverse needs and preferences. Good hospitality is about providing the best experience for each type of guest, which means personalizing the experience to suit these needs.
More privacy and comfort
Many guests prefer to be undisturbed during their stay. Whether working from a hotel room or just enjoying a day in, having to vacate their room while it's being cleaned is inconvenient and even intrusive.
Skipping daily housekeeping offers guests more privacy and lets them enjoy their stay without worrying about the housekeepers. The guests will feel more comfortable knowing that the hotel protects their privacy.
Efficiency
When we discuss improving housekeeping productivity, skipping daily cleanings takes the top spot. Staff can focus on high-priority tasks or areas that require more attention: the lobby, public spaces, deep cleaning, maintenance and other essential activities, which might get neglected due to daily room cleanings.
When housekeepers have a reduced daily workload, they can focus more on overall cleanliness of the hotel. This is a key factor of guest satisfaction because it contributes to a positive first impression and your brand's reputation. Find out five steps to optimize your hotel room cleaning service.
Logistics
Having a full-time staff for daily room cleanings can be costly, especially in the low season. Not to mention the extra organization needed to coordinate housekeepers. By skipping daily cleanings, you can overcome this logistical problem.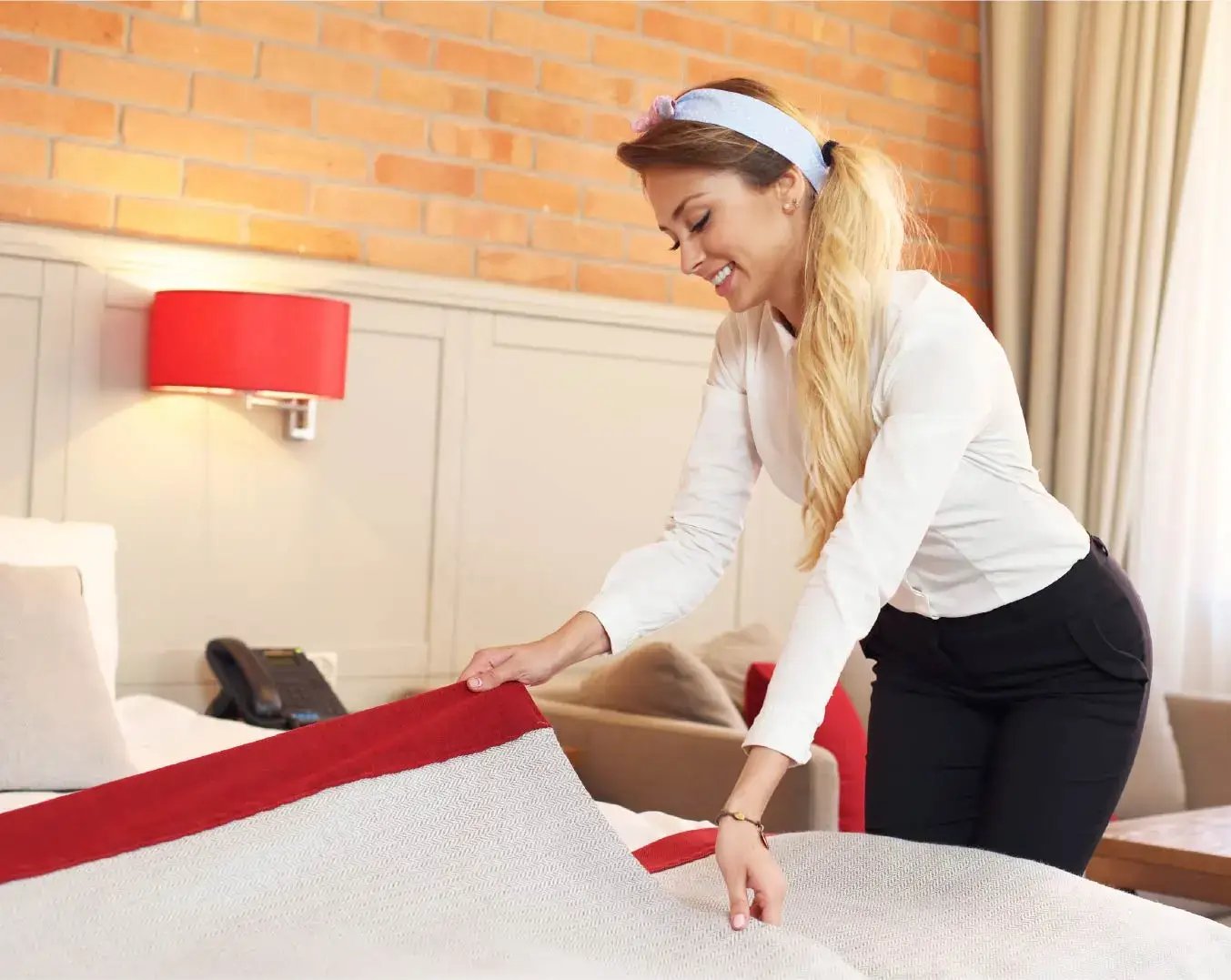 Reduced disruption and noise
A lot of guests stay at a hotel to escape the hustle and bustle of daily life. During peak cleaning hours, the guests trying to rest and relax may find the inevitable noise annoying. By reducing housekeeping, you let your guests enjoy a quieter and more peaceful experience, allowing them to work, rest or disconnect without the unnecessary noise.
Resource conservation
Resources cover both staff and the materials needed to carry out daily cleanings, such as water, cleaning products and laundry detergent. Your hotel can conserve resources by skipping daily housekeeping, which introduces the option to reallocate staff to departments or areas that need extra attention and support.
Conclusion
Skipping daily room cleanings brings positive benefits to your hotel and guests. You can become more efficient, deal with less coordination, save money and resources and be more sustainable. Less housekeeping also reduces noise while creating more privacy and comfort, increasing guest satisfaction.
When they skip daily housekeeping, hotels can focus more on keeping communal areas clean with regular deep cleaning. And better yet – staff will have more time to focus on guests and provide ways for them to request additional services or supplies.
Download our guide 10 Tips to Improve Your Housekeeping Operation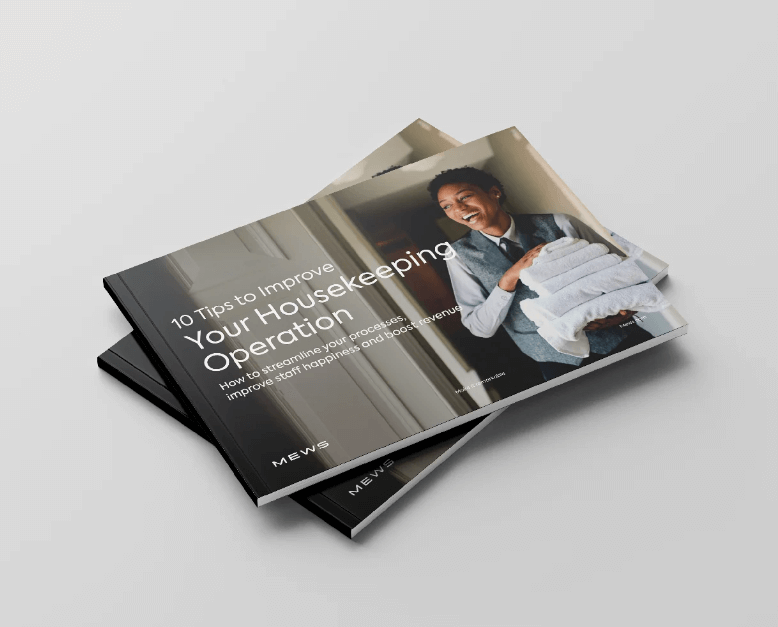 An optimized housekeeping operation brings multiple advantages to your business. It enhances guest satisfaction and improves your financial performance by reducing expenses and maximizing upselling opportunities. Download our guide to improve your performance in this area.

Author
Eva has over a decade of international experience in marketing, communication, events and digital marketing. When she's not at work, she's probably surfing, dancing, or exploring the world.
Hospitality hot takes straight to your inbox
Sign up to our monthly newsletter for industry insights, product news, partner updates and more.