The Mews Blog > What does great hospitality look like in a hotel?
Hoteliers are always seeking to provide the best experience possible, which is why the question "what is good hospitality" is so important. Knowing what it means to provide a top experience can help you shape everything you do when it comes to the guest experience from pre-arrival, to arrival, to in-stay and post-stay.
In this article, we'll look at what good hospitality is,, how to improve hospitality and other important considerations that will help you create the one-of-a-kind experience that will allow you to stay top of mind for guests.
What is good hospitality and what does it mean?
It doesn't matter how luxurious a place is; what matters is the experience you get. That isthe key to good hospitality. And it doesn't have to be powered by dozens of people. What's important is the human touch that comes with staff having time to engage with you as an individual.
Learn how guest engagement can help your hotel.
The bigger your operation, the more you need some system of record and you need some tools to be able to scale your operations. Being able to streamline the guest experience means making sure you have the right balance between human connection and tools to make the whole stay a seamless process. It's about creating a welcoming space with staff who are able to go above and beyond to make each guest feel special.
The

6 keys to improving the hospitality experience
Now that we've looked at what makes good hospitality, let's take a look at what you can do to improve it.
Go above and beyond
Providing a good hospitality experience is about going above and beyond. Instead of guests having to ask for what they need, aim to anticipate their needs by providing the right amenities, having staff available, and providing extra services like laundry, room service, a pillow menu, concierge, activities and anything else your guests might want.
Going above and beyond makes guests feel at home away from home and adds that extra touch that makes staying at a hotel more enjoyable than a rented apartment or shared accommodation.
Ask for feedback
Feedback is important during the whole guest experience, starting from before guests arrive to your hotel. Start by creating guest profiles that will help you provide better service. The more you know about a guest, the more you can personalize the experience and recommendations, both of which will do wonders for guest satisfaction.
Asking for feedback during the stay will also help you mitigate any potential issues before they turn into a problem, or more importantly, before they turn into a negative review. Know what to do if you get a negative review. Plus, asking for feedback along the way can help you provide even better service.
Personalization is key
Personalization is at the heart of a positive experience in hospitality. Personalization helps guests feel special rather than anonymous. Creating guest profiles we talked about previously is a great way to personalize. Think about arriving in your hotel room with a welcome greeting written on your mirror or having your favorite kind of music playing when you walk into the room. These little gestures will go a long way.
Communication is important
Communication is important in creating a positive hospitality experience. Communication comes in many forms; it can be the front desk staff greeting the guests when they arrive or it can be the written communication guests receive pre-arrival, or a friendly housekeeper that asks guests if they need anything when they run into them in the hall, or the concierge that offers excellent tips for where to eat.
But what about non-verbal communication, such as body language? Non-verbal communication can sometimes be even more important than what your staff says. A smile will go a long way, as will looking guests in the eye when they talk to you and nodding in agreement. These little ways of non-verbal communication all show guests that you care about them and what they have to say, and conveying a sense of authenticity.
Make guests feel at home
There is something to be said about making guests feel at home, and there are many ways to do it. From excellent customer service to creating cozy lounge areas, rooms that have everything your room at home might have, to turning down beds at night, as well as having and training friendly staff who are willing to go an extra mile. All of these actions will go a long way to make guests feel at home.
Find out how to train the perfect staff.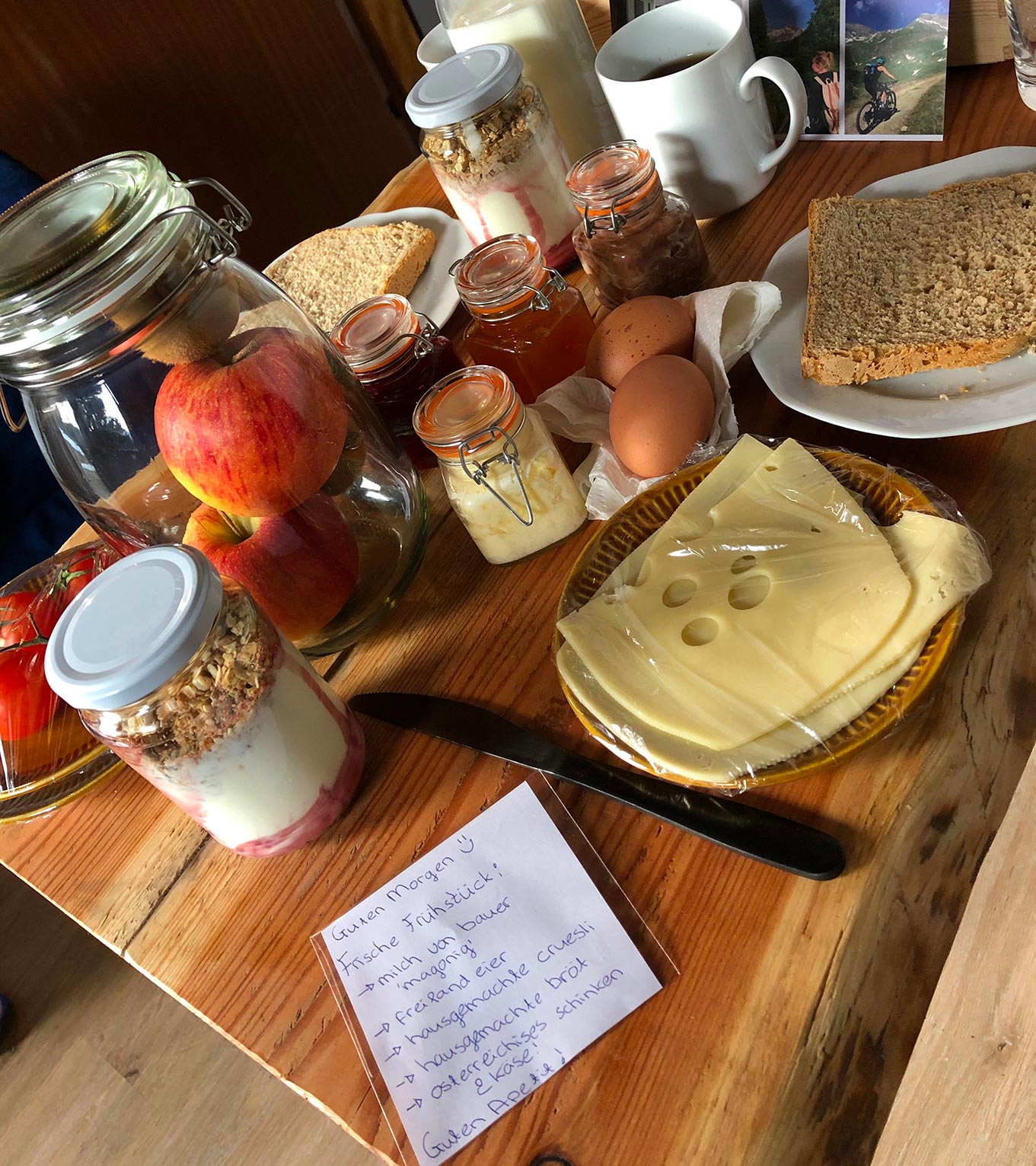 Be proactive
Not only can proactivity have a positive effect on guest satisfaction levels, it can also help you boost your ancillary revenue. For example, it's helpful to provide guests with a list of restaurants, but what if one of those restaurants was your hotel's restaurant? You can proactively propose your hotel's restaurant to guests, especially those who arrive late and may be too tired to go somewhere.
Other considerations for creating a good hospitality experience
While all of the above tips will help create memorable experiences, it's also important to consider the importance of automation and guest-facing applications.. Mews puts the guest at the center of our system, enabling properties of all types and all sizes to deliver remarkable guest experiences. From automated, one-click payments to online check-in and kiosks, Mews allows staff to spend less time behind a desk at a computer and more time engaging with guests. The more your property management system does, the more time your staff have to connect with guests and to deliver high standards of hospitality.
Conclusion
We've looked at the keys to improving the hospitality experience, what good hospitality is, and other things to consider when crafting your hotel experience. The secret to ensuring a positive stay at your property is to go above and beyond, ask for feedback, provide personalization, be proactive and make guests feel at home. Doing so will help ensure loyal guests, and loyalty is key to retention and profitability.
Hospitality hot takes straight to your inbox
Sign up to our monthly newsletter for industry insights, product news, partner updates and more.