The Mews Blog > Supercharge your revenue management strategy with Duetto
Revenue management/RMS, intelligent reporting, contracted business optimization

Hotel clients using GameChanger have recorded an average RevPAR Index lift of 6.5%
Top users view Duetto's financial forecast reports 12.4 times a week on average
Today, more than 3,500 hotel and casino properties in more than 60 countries trust Duetto's applications
---
What problems do you solve for hoteliers?
As a cloud-based big data company for the hospitality industry, Duetto offers hoteliers a suite of solutions that focus on sharing the most up-to-date information across departments so everyone can make better decisions.
Duetto's solutions include GameChanger for pricing, ScoreBoard for intelligent reporting and BlockBuster for contracted-business optimization. Together, they enable properties around the world to better execute their pricing strategy and drive more revenue, accurately analyze performance and forecasts in real time, and unite revenue and sales teams to capture the most profitable groups business.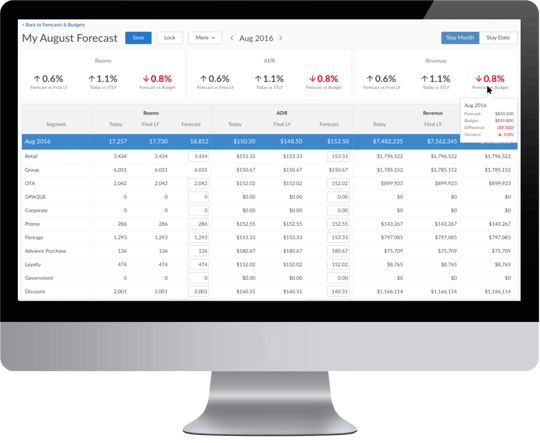 What do clients say?
Nathan Gray from Coast Hotels International tells us this:
"Instead of just crunching numbers and pulling reports, I'm allowed more time to think creatively. It frees you up."
When comparing January to July 2017 and 2018, his properties saw a 5.7% RevPAR growth and a 10.3% rise in RGI after implementing Duetto.
Michael Struck from Ruby Hotels shares this experience with Duetto:
"The determination to drive personalization mirrors our beliefs that it is about getting the right offer at the right price to the right person at the right time."
With Duetto, Ruby Hotels experienced 25% RevPAR growth, an 11% rise in ADR and a 13% occupancy boost in H2 2018 vs. H2 2017.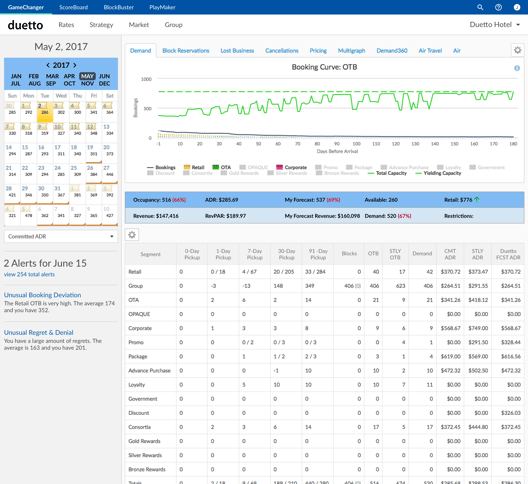 June Ng, Director of Revenue at Marco Polo Hotels says this:
"The industry has used fixed BAR levels for the past 10 to 15 years. We decided to change to Duetto last year because we thought it was time to change for the future."
After implementing Duetto, Marco Polo Hotel's parent group What Hotels saw a 12% RevPAR rise, a 12% boost in ADR and RevPAR Index growth of 4% in H2 2018 vs. H2 2017.
Your story so far...
Duetto co-founders Marco Benvenuti and Patrick Bosworth worked at Wynn in Las Vegas when the downturn hit that market especially hard. As the company was preparing to open a second tower, the U.S. President implied trips for financial executives were unnecessary excess. Wells Fargo subsequently backed out of a company outing at Wynn.
Marco and Patrick saw this as an opportunity to bring to light some of the errors hotels and casinos were making as an industry and to shake up traditional revenue management.
At Wynn, the two began pitching a unified revenue strategy where all departments that help operate a hotel would come together and work from the same data sets toward a common goal.
In 2012, Duetto launched as the first cloud-based 'big data' company to enter the hospitality industry, focused on sharing data among departments to make better revenue decisions. Today, more than 3,500 hotel and casino properties in over 60 countries use Duetto's applications.
Duetto is now available on the Mews Marketplace.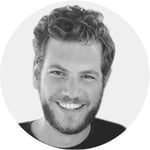 Hospitality hot takes straight to your inbox
Sign up to our monthly newsletter for industry insights, product news, partner updates and more.