The Mews Blog > What does great hospitality look like?
Probably the most frequent question that I get when talking about Mews is whether it's a good idea to replace people in hotels with technology. Since that's the exact opposite of what we are trying to do, let me tell you a story to explain.
I decided to take a few days off and go skiing in Austria with my girlfriend. After searching for a while, I found Mallnbach Apartments in Mallnitz, a place to stay in a neighborhood of two great ski areas. It's actually a place that I stayed at 13 years ago when we did a high school ski trip to Austria. It took only the sweet memories to switch off my brain – I didn't go through any reviews and I booked.
Long story short, it was the most hospitable experience we have ever had. The apartments have new owners, Annemiek and Eric, who decided to quit their corporate jobs in the Netherlands and move to a small Austrian village to use all their enthusiasm and passion to run eight apartments in the middle of nowhere (but a very beautiful nowhere). Let me describe the experience for you.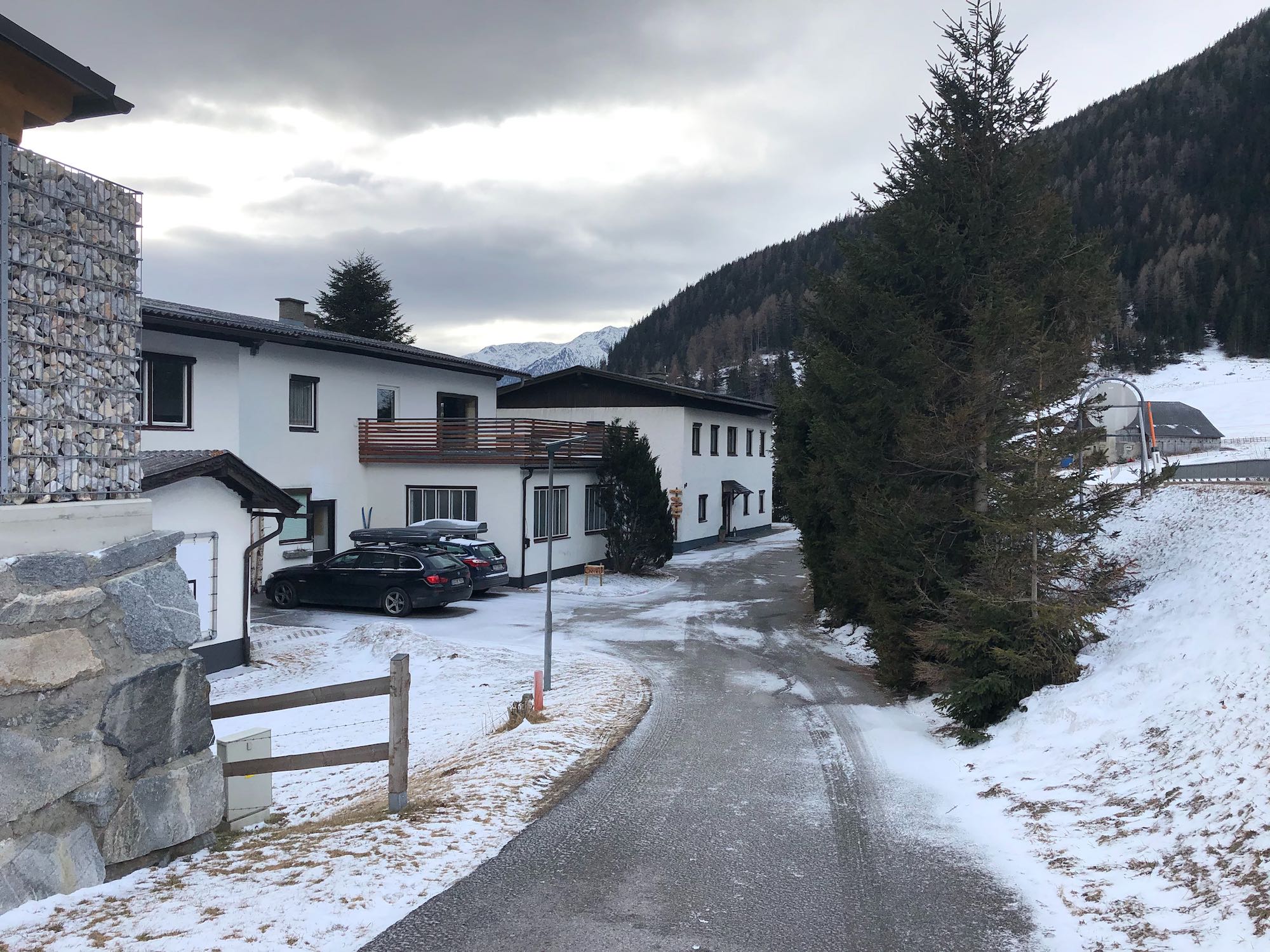 An easy arrival
Before we got there, they sent a message asking me about our arrival time, to make sure everything would be ready. I also got a detailed arrival description, as the driveway is a little bit hidden. Thanks to this message, everything was smooth for us when we were arriving.
Once we arrived, we rang their bell and were literally invited into their home to check in. It was a very warm welcome: we met their son and said hi to their visiting friends. It was a very human experience. We were standing in the hall, not separated by any desk, and there was no technology: just people talking and shaking hands. The only paperwork was around legal compliance – filling in a registration card and paying city tax. The rest of the stay was just about people having a conversation, the owners being lovely hosts, us being their true guests. It was right there, the true meaning of hospitality.
We were standing in the hall, not separated by any desk, and there was no technology: just people talking and shaking hands.
The owners gave us the key to our apartment, walked us over, showed us everything and also explained all the changes they made in the past few months. Knowing their story and the story of the space, which used to be an office just a few months ago, we immediately connected to the apartment.
Making us feel at home
As there's no large common area in the building, we were asked when we wanted our breakfast to be delivered to our doorstep. When Annemiek was talking about it, she sounded almost apologetic about what she considered a workaround. But to us, it sounded like the fullest possible service, some kind of honeymoon package. When the next day, at the exact arranged time, Annemiek appeared with a huge basket full of food, including still warm homemade bread, we simply couldn't believe it. It was absolutely amazing.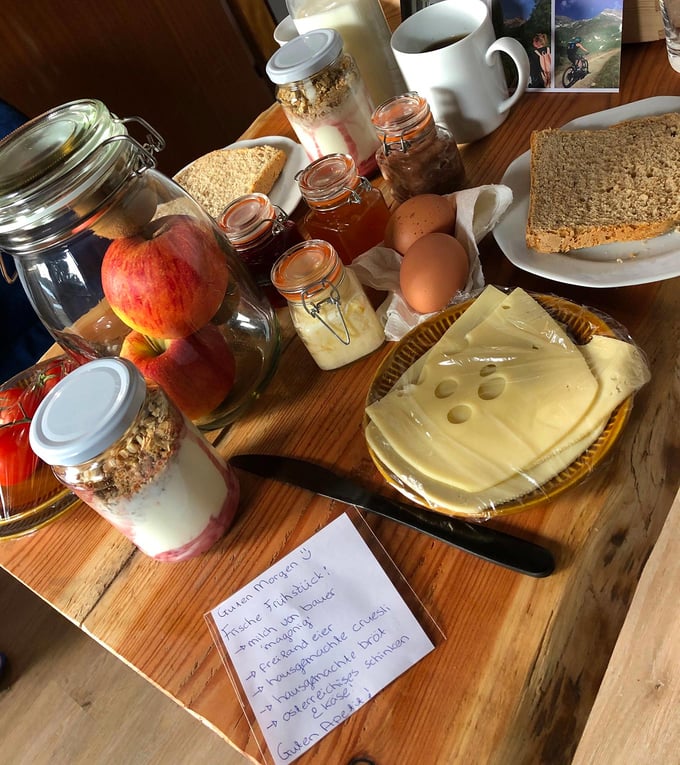 In the evening, we were invited for a cup of hot chocolate and marshmallows, served by a campfire in the garden. After a full day of skiing, we were a little bit too tired, but we at least said a quick hi and it was again very personal; very human. Kids were having fun, heating marshmallows for a little bit too long, and their parents were talking to each other – it was such a nice, cozy way of meeting new people who are staying in the same building as you.
During the whole stay, we were in touch with Annemiek and Eric, either by randomly meeting each other in the garden, or via text messages. As we saw that the food basket was worth at least two breakfasts each for the two of us, we agreed with Annemiek not to waste any food – but she was always asking if we had enough food for our next breakfast and at what time should she bring us what's missing. Even if we needed a very early start, we got fresh, warm homemade bread at 6:45am, with a welcome dose of enthusiasm and a big smile.
We checked out at their doorstep, shook hands, hoping to see each other next time, and were given waffles for our way back home.
The simple truth of unforgettable hospitality
This is how I see great service. It doesn't matter how luxurious the place is: what matters is the experience you get. And it doesn't have to be powered by dozens of people: the important thing is the human touch – whether your hosts have the time to be proper hosts, to engage with you like real individuals. That's exactly what we're trying to achieve with Mews. While Annemiek and Eric are not using Mews – they probably don't use any property management system – if your operation is bigger, you need some system of record and you need some tools to be able to scale your operations.
This is why Mews focuses on automation and guest-facing applications. Our goal is for everyone, no matter the size of their property, to be able to provide such a memorable and human experience. We can automate all the charging, your guests can fill in the registration card online... and the rest can be a real conversation between people. The more your property management system does, the more time your staff have to engage with your guests and be truly, humanly, hospitable.
Hospitality hot takes straight to your inbox
Sign up to our monthly newsletter for industry insights, product news, partner updates and more.