Front office software
Front office operations
Your front desk team are on the front line with guests, and they need the best tools available to provide remarkable service. Mews Operations provides front office software that enables your team to work to the best of their ability.
Book a demo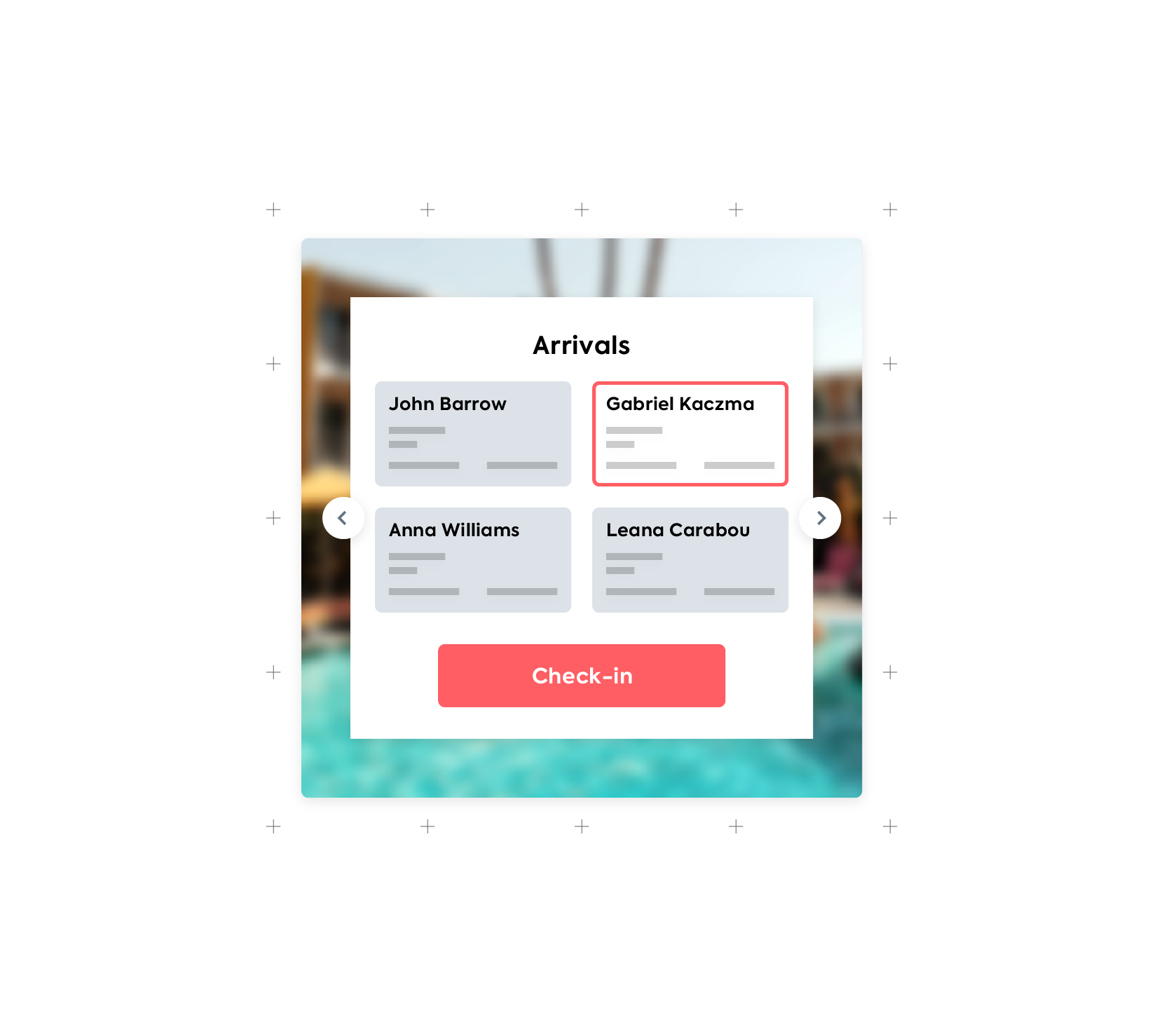 Key Features
Task management
Attach automated and custom-made tasks to reservations to easily track jobs and keep guests happy.
Automated reminders
Failed settlements and payment request tasks are automatically created so you don't miss guest payments.
Guest profiles
Keep a history of guest actions and preferences, and use it to deliver a tailored experience.
Tablet check-in
Guests can skip the reception queue check in via a tablet, on their own or with the help of one of your team.
Payment requests
Send payment requests directly to a guest's email from within Mews Operations, and get notified upon payment or expiration.
Centralized messaging
Receive messages from guests and colleagues all in one place, via the virtual concierge, housekeeping app, or in-platform.
User privileges
Manage user access rights to protect property and guest data and maintain full control over operations.
Self-service kiosk
Reduce front desk queues via easy to set up self-service kiosks with integrated payments upon check-in.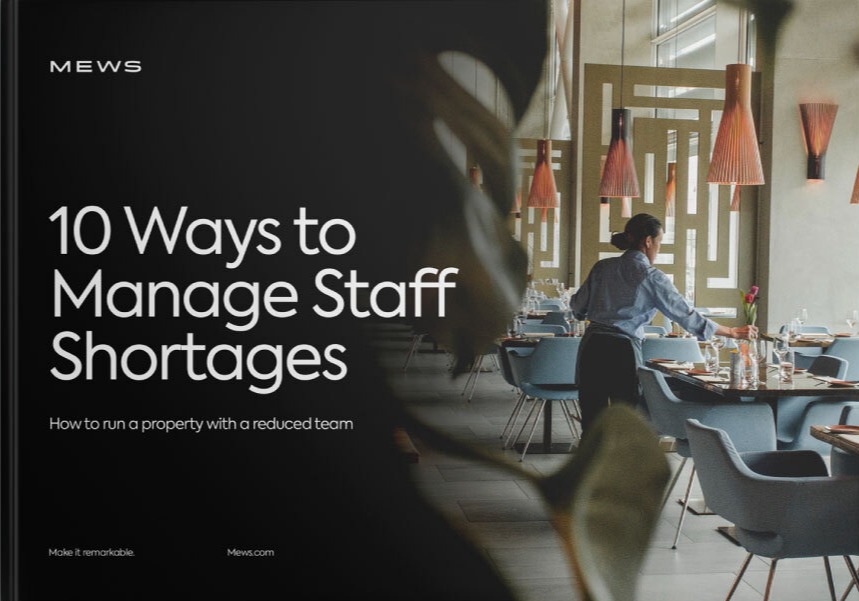 10 Ways to Manage Staff Shortages
Get tips on how to run a property with a reduced team, from smart technology that reduces your workload to better staff engagement.
Download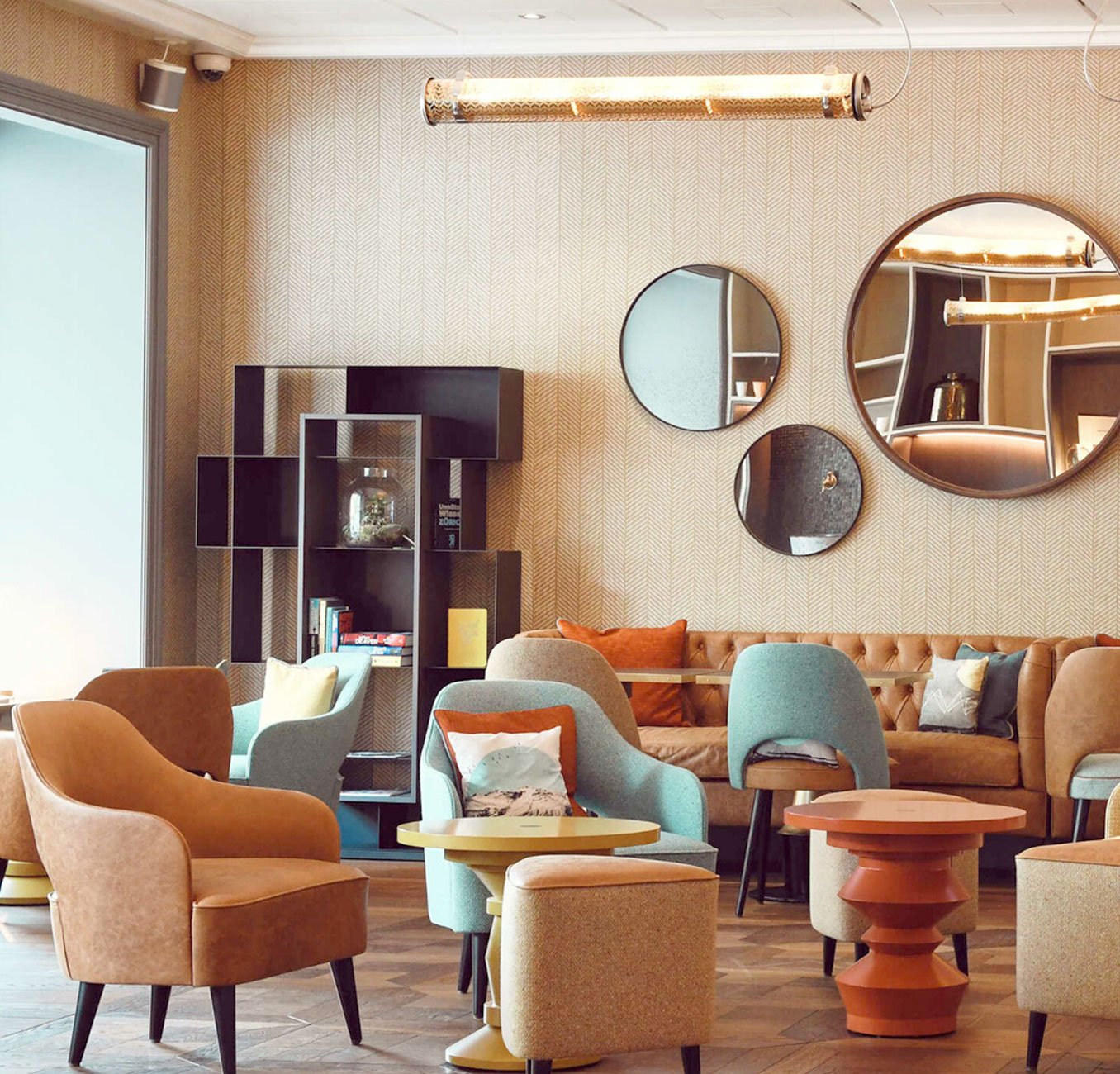 "Now we're walking around with our heads up and our tablets in our hand and we give our guests a personal experience. We greet them with positive energy, sit together in the lobby, offer a welcome drink, and check them in with the iPad."
Michael Böhler
General Manager, The Opera Hotel
What is a hotel's front office?
The front office is the customer-facing part of a hotel. It's traditionally centered around the front desk (or reception desk) but recent trends have hotels getting rid of front desks and offering more personal or contactless ways to check-in. The front office is often the first impression someone gets when they enter a property.
What is hotel front desk software?
In some ways, this software sits at the heart of a hotel and is what many people think of when they think about a property management system. It is what's used to manage everything from reservations to room assignments to check-ins and check-outs. It's also used for billing, tracking loyalty members and for guest profile information that front-desk staff needs to deliver personalized guest experiences.
What's the difference between front office and back office?
While the front office focuses on connecting with and servicing guests, the hotel back office is the administrative center of the property. Back-office team members generally include those in accounting, IT, HR, record keeping, payment processing and many other functions that work to support hotel operations.
What should I look for in front desk software?
The software used by your front desk staff should simplify the everyday tasks done by your staff. Your software should be able to take payments, assign rooms, manage check-ins and replace many of the manual tasks affiliated with a hotel's front desk. It should be intuitive and easy to use with streamlined automations so that your staff can spend less time looking at a screen and more time helping guests. The software should be fast for immediate updates, cloud-based (or, like Mews, cloud-native) and secure so only those needing access to sensitive data can see it. Finally, front desk software should be flexible enough to adapt to the unique needs of your property, your staff and your guests.
Book a demo
Speak to a Mews expert and we'll show you how Mews Operations can help to transform your business.
Begin your journey