The Mews Blog > How can Apple Pay improve your hotel's guest experience?
If your hotel hasn't already gotten on board, it's time to look into Apple Pay. Hotels can use this payment method to streamline the payment journey, which ultimately improves the hotel guest experience. With the rise of the world of "mobile first" thinking, and with Apple claiming 15% of the mobile market share worldwide, Apple Pay proves an important payment method for your guests, and therefore for your brand.
In this article, we'll look in more detail at what Apple Pay is, as well as the uses for hoteliers in order to expedite payments and create better booking experiences, which ultimately drives profit.
What is Apple Pay?
Apple Pay is a way for Apple users to make payments, whether they be in person, in iOS apps or on the web. Payments can be made via any Apple device including iPhone, Apple Watch, iPad and Mac computers. It works by using a device-specific number and unique transaction code in order to keep your purchases private.
Due to the fact that no physical credit or debit card is needed, there is less chance of fraud. It uses a token or device account number to complete transactions, so your actual card information is never shared with merchants. This makes it a convenient and safe way to make payments.
What are the uses of Apple Pay in hotels?
This payment method is being used more and more as an alternative to carrying a physical card with you for in-person payments, and when using it online makes it so you no longer have to type in your credit card. For these reasons it is an extremely convenient way to make payments, and can without doubt be exploited by hotels to improve the experience with your brand. Let's take a look at the uses of this payment method in hotels.
Booking
The booking process should be as easy as possible, and using Apple Pay can help expedite the process even further. When reserving a room on your hotel's website, instead of inserting their payment details, one digit at a time, guests can just hold down a button and complete the payment from their digital wallet. Find out more about the best hotel payment tools.
Avoiding problems and extra steps during the payment process like entering in the CVV, expiration date and billing address manually, helps decrease the chances of website abandonment at the time of check out, and facilitates the process, making it easier for guests to confirm their bookings. They can then store their confirmation in their wallet making it easier to find their booking confirmation when it comes time to check in.
Check-in
Speaking of check-ins, did you know that your guests can now check in using their Apple wallet? They can add their booking to their mobiles directly from the confirmation email – it's no different to how mobile plane boarding passes work.
They'll just need to download it directly from their booking confirmation email, and then just get it out at arrival or check in directly using a check-in kiosk. So no more hassle scrolling through emails, just a smooth, hassle-free check-in process that's one of the biggest keys to guest satisfaction.
Virtual room keys
After guests make a reservation using Apple Pay, there is the chance for your hotel to create virtual room keys that can be stored in a guest's wallet until it's time to check in. Once the guest checks in, the key can be activated with their corresponding room number. Hoteliers can then update the key virtually with late checkouts, extended stays or if rooms get upgraded. You can also give guests the possibility to access common areas like the swimming pool.
This is a great way of increasing guest satisfaction because guests don't have to worry about losing their key card or carrying their key with them at all times. A mobile, on the other hand, people rarely let out of their sight. A virtual room key is more convenient for you and your guests.
Contactless experience
With this payment method hoteliers can provide guests with a contactless journey throughout the experience with your hotel. From making a reservation to checking in, making in-hotel purchases, or even accessing their room, guests can have a fully contactless experience. This is extremely beneficial post-pandemic where many guests are looking to avoid possible contact with Covid-19.
If you make it easy for guests to make payments, they are less likely to think twice about making purchases. This not only facilitates the booking process but also improves the chances for upgrades, upselling opportunities and more. Discover five tools to increase upselling.
Upselling
We just mentioned that making it easy to make payments can increase chances for upselling. Instead of having to go into their wallet, take out a credit card, pay and sign, guests can simply take out their smartphone and tap a button. This makes it a lot easier for your front desk to push room upgrades, or sell extra services like spa, in-hotel dining and more. The ease of the transaction makes it so the guest thinks less about making a payment.
Discounts
Hotels can go a step further to facilitate the use of this payment method. Since it creates a positive brand experience, why not offer special discounts for guests who choose this payment method? Hotels.com is doing it already. Hotels can use this tactic to encourage sales both during the booking process and while guests stay with you. Learn more about the importance of flexible payments.
Conclusion
In this article we've looked at Apple Pay as well as its uses in hotels. This payment method is without a doubt here to stay, helping to expedite the hotel payment journey from the time guests make a booking, to when they check-in, and make a purchase while staying at your hotel.
Finding ways to integrate Apple Pay into your hotel's guest experience proves to be a highly effective way to increase guest satisfaction throughout the journey with your brand, as well as increase chances of upselling, which ultimately boosts your hotel's bottom line. Implementing this payment method is a win-win for guests and for you.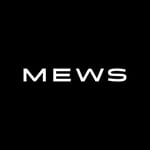 Hospitality hot takes straight to your inbox
Sign up to our monthly newsletter for industry insights, product news, partner updates and more.