The Mews Blog > What are the differences between hotels and serviced apartments?
Serviced apartments respond to a market call for fully furnished apartments designed for short and long-term stays. Unlike hotels, serviced apartments are supposed to be a home away from home. They usually feature a living room, kitchen and the amenities that make long-term stays more pleasant. This article explores the difference between hotels and serviced apartments.
Top eight differences between hotels and serviced apartments
Compared with a hostel, Airbnb, or hotel, a serviced apartment is a hybrid model between an apartment and a hotel. It offers the comforts of an apartment – a fully equipped kitchen, a living room, ensuite facilities and parking – while ensuring hotel-like services such as reception, gym, concierge and housekeeping.
Trying to decide which one's right for you? It all depends on individual preferences, length of stay, budget, the desired service level, and more. Let's dive into the details.
Space
An average hotel room usually has a place to sleep, a TV, a closet, and an ensuite bathroom. Some rooms may have a chair and a desk, a mini fridge and a small couch, but usually, the space is limited.
In the case of serviced apartments, guests usually have access to a living room, a bedroom and a bathroom. While some hotels might have a small kitchenette, serviced apartments usually have a fully equipped kitchen so guests can prepare their meals and store ingredients and drinks.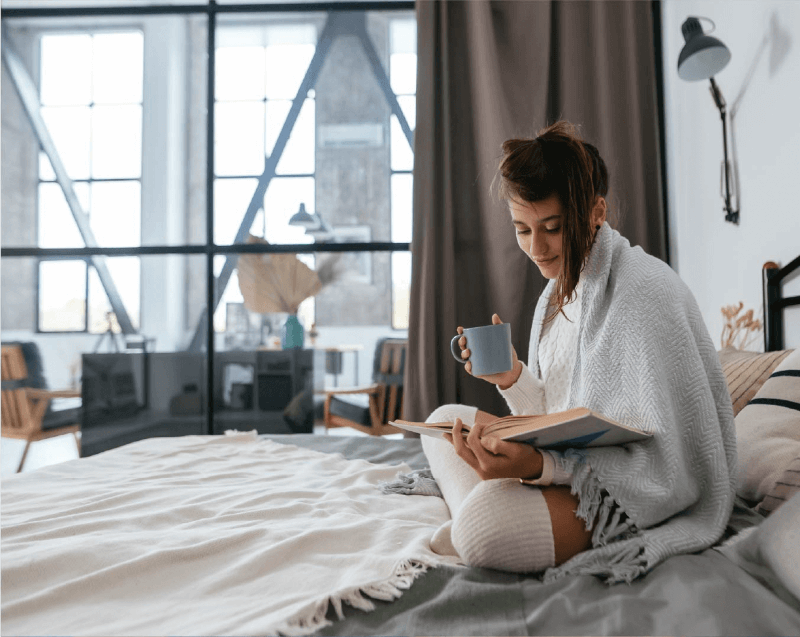 Length of stay
The length of stay at a hotel will depend on its location, but they're mostly suitable for short-term stays. The tight space and lack of a kitchen make long-term stays in a standard hotel room less than ideal. On the other hand, serviced apartments are designed to make guests feel at home for weeks or even longer.
Property's rating
While hotels offer room service, restaurants, a spa and buffet breakfasts, these will vary based on the hotel's classification and number of stars. Serviced apartments may not offer the same luxurious feel, but they compensate with an outstanding comfort level.
Amenities
Amenities are a big part of the hotel's offer – they can serve as a fantastic way to differentiate hotels by adding comfort and convenience. Amenities range from toiletries, specialized bedding, complimentary services, bathrobes, slippers and more.
In serviced apartments, amenities are not as standard. While there may be some toiletries, dish soap and complimentary beverages or food, more commonly than not, guests have to visit a local grocery store to get the supplies they need.
Service level
Service includes a plethora of things – from a spa, restaurant, room service and daily cleanings to how the receptionist welcomes guests. Serviced apartments offer more services than a typical Airbnb but less than a hotel, such as a reception desk, a concierge and room service, usually weekly.
There's more emphasis on self-service, resulting in more autonomy and flexibility for the guests.
Privacy
Privacy in hotels and serviced apartments is fundamentally different. With daily housekeeping and plenty of guests coming and going, hotels can feel less private than serviced apartments. There, guests have more control over their privacy.
Budget
Hotels are usually more expensive, especially when it comes to long stays. Eating out every night can get expensive, while being able to cook can save money. This makes serviced apartments a cost-effective choice for budget-conscious travelers.
Group size
Traveling in a group? Staying in a serviced apartment can be more convenient and cost-effective. Instead of paying for individual hotel rooms, guests can reserve a whole rental unit for the group. Sharing a serviced apartment is a terrific way to relax in the same space, especially for friends and families.
Find out how to attract group bookings.
Conclusion
Each accommodation type has distinct advantages, which vary according to guests' needs and preferences. Hotels provide convenience, amenities and a range of services ideal for short-term stays.
On the other hand, serviced apartments offer a home away from home and a more private experience. They are ideal for long-term stays, families and anyone looking for a more independent and customizable experience.
Download our guide The New Standard of Serviced Apartments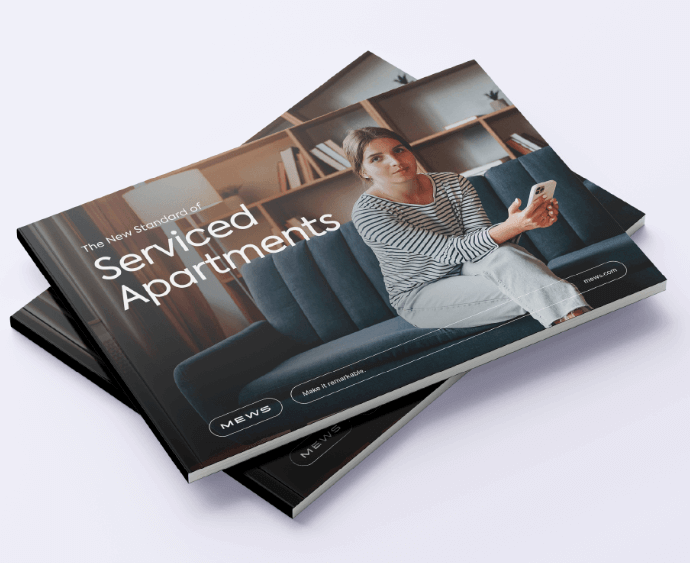 Find out how some of the leading serviced apartments around the world are using technology to deliver remarkable hospitality.

Author
Eva has over a decade of international experience in marketing, communication, events and digital marketing. When she's not at work, she's probably surfing, dancing, or exploring the world.
Hospitality hot takes straight to your inbox
Sign up to our monthly newsletter for industry insights, product news, partner updates and more.