The Mews Blog > How to prepare for the great hotel reopening
Enough has been written about the difficulties of the past year. Let's focus on the present, and thankfully for many countries that means an imminent reopening of travel.
Whether your property has been running at reduced capacity or if you've been shut completely, it's natural that there may be a few things your team has forgotten. But don't sweat it. This article it to help make sure you're in the best shape to welcome guests once more and provide remarkable hospitality.
It doesn't matter if you're powered by Mews or not – we really want all hoteliers to succeed over the coming months. So take a good look through these useful reminders and chew on some food for thought about how you can make the most of the great reopening.
Go contact-free
It feels like we've been talking about this for a long time now, but the desire for contact-free stays isn't going away. And as hoteliers all over the world have discovered over the last 12 months or more, it's not only safer for guests and more efficient, it's also not necessarily as hard as you think.
The contact-free hotel: a vision of the new hospitality
A blog post about what the typical guest journey should look like in a contact-free world, walking through pre-arrival, arrival, stay, and departure processes.
Read about the contact-free hotel
Maintaining a remarkable guest experience
If you don't properly think through how you're implementing changes, your guests will be the ones to suffer. So how do you ensure they still get a great experience while going more digital? Here's some essential reading:
How to go contact-free without sacrificing the guest experience
The art of hospitality in a post-Covid world
A guide to going contact-free with Mews
Step-by-step instructions on how to set up your property and your system for a contact-free guest journey. Although some of this is specific to Mews customers, there are still useful nuggets of advice for any hotelier.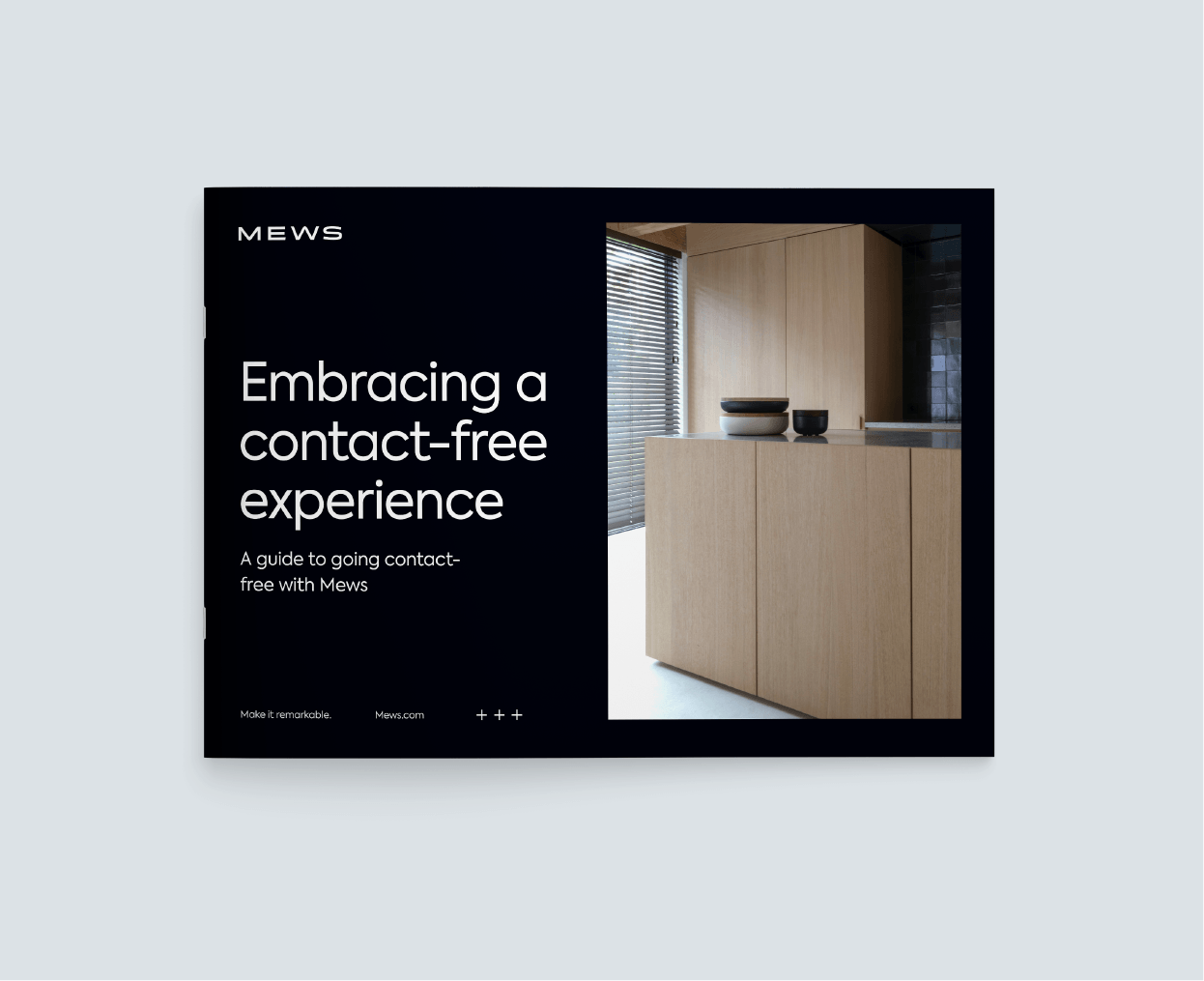 Reach a new audience and boost revenue
It's going to take a little time for the numbers of 2019 to return, meaning it's absolutely vital to give yourself the best opportunity of attracting guests and maximizing revenue.
How to make the most of Google search
When someone searches for a hotel in Google, Google Hotel Search generates a list of booking options for each property, with the price and a link to book via each channel website. Previously, you had to pay to appear in this list, but now Google lets hotels list their own website for free.
How to benefit from Google Hotel Search and how to get listed
What about potential guests who are searching by city rather than specific hotel? There's plenty you can do to make your property more visible here, and it starts with your Google My Business page.
How to optimize for Google's Hotel Map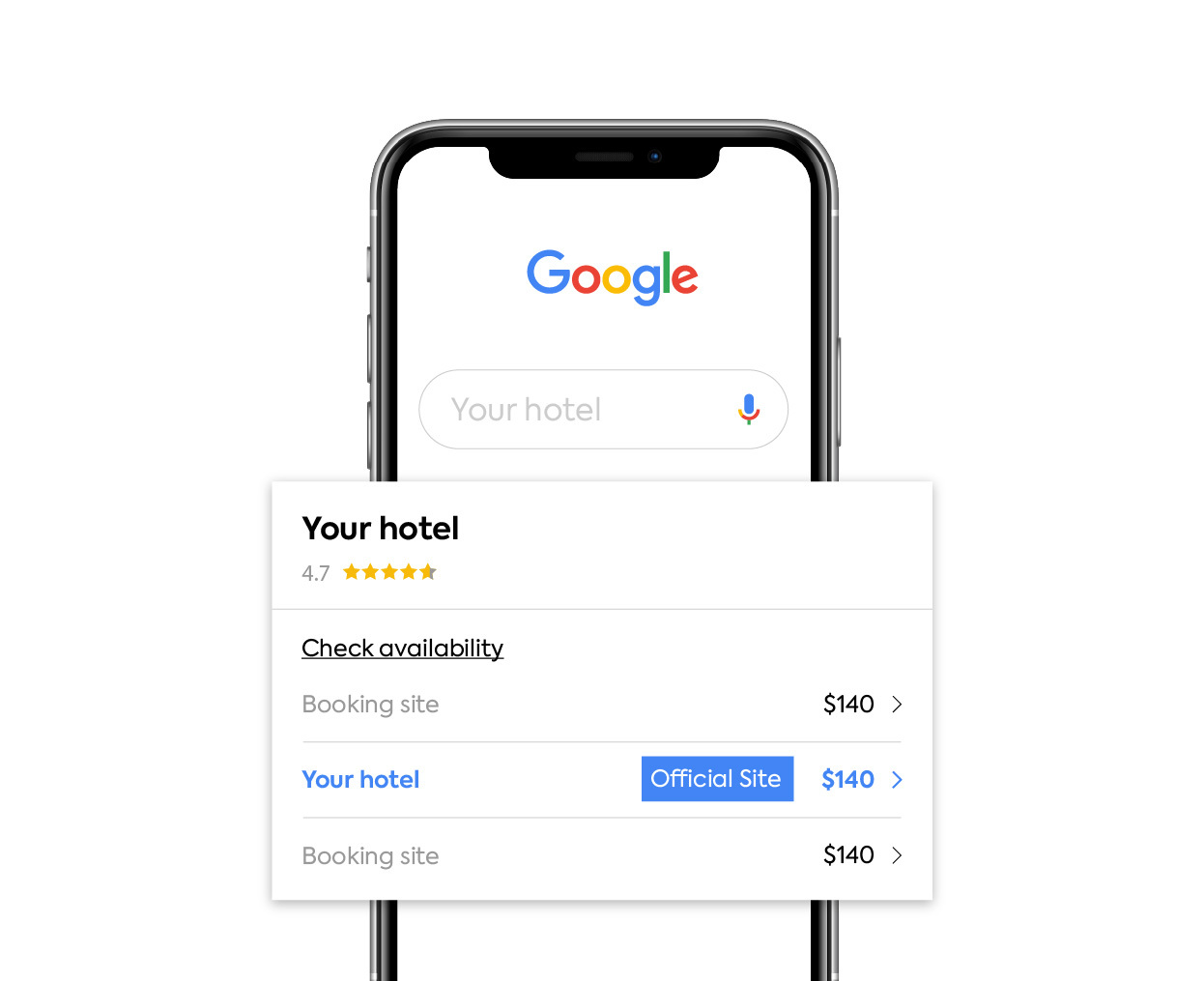 Hone your emails to boost engagement and revenue
Good emails improve guest engagement and bring in additional revenue through upsells and cross sells. The booking confirmation emails is the first that your guests receive once they've made a booking, whereas the pre-arrival email is typically sent a week or two before they're due to arrive. They each need a different focus, and you can dive into much more detail here:
How to send the best hotel confirmation emails
How to send the best hotel pre-arrival emails
Boost revenue with day use rooms
Looking for different ways to make the most of your hotel rooms to maximise revenue? Hotel day use is on the rise, with hoteliers hoping to capture extra revenue as guest demand increases. Here's why day use hotel rooms are a good idea as you plan for reopening.
How to increase revenue with day-use hotel rooms
Track the right metrics
How does your property measure performance? With an almost endless amount of data available, tracking the right metrics is key for success – and we're here to guide you.
Your first port of call is our Metrics that Matter report. It features case studies and key stats on how hotels are benefitting from data across different departments in their hotels, ultimately helping you to shape operational, financial and marketing decisions.
We also held a really informative webinar a few weeks ago as part of our Future of Hospitality series, called Rethinking Hotel Data. The good news is we recorded it, so you can catch up with industry experts covering topics such as using data to forecast, unlocking new revenue and connecting with your guests.
Watch the Rethinking Hotel Data webinar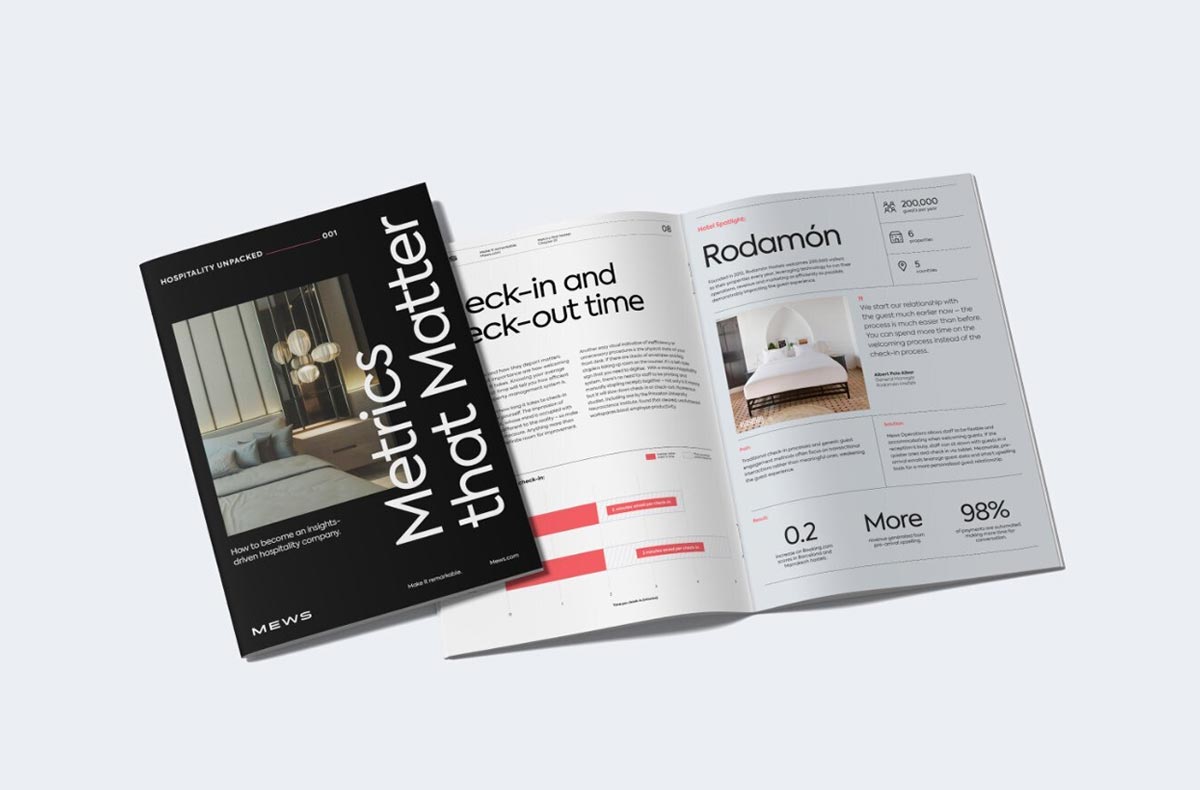 What Mews is Doing for our Hoteliers
If you're lucky enough to be a Mews customer already, we've collated all of this material alongside many more Mews-specific guides and advice. We're really excited to see the world open up again, and are determined to help hoteliers like you provide the best hospitality possible.
Hospitality hot takes straight to your inbox
Sign up to our monthly newsletter for industry insights, product news, partner updates and more.