The Mews Blog > How to Break Down the Great Wall of Hospitality Tech
What we learnt at Opportunity2019 about connected customers, platformisation, plugging into the wider world, and hypercharged pigs...
---
'What goes up must come down' (or so the saying goes), and after years of metaphorical wall building within the hospitality industry, the time has come to knock them down. Openness is where it's at, and modern hoteliers are hungrier than ever before to explore the path of platformisation.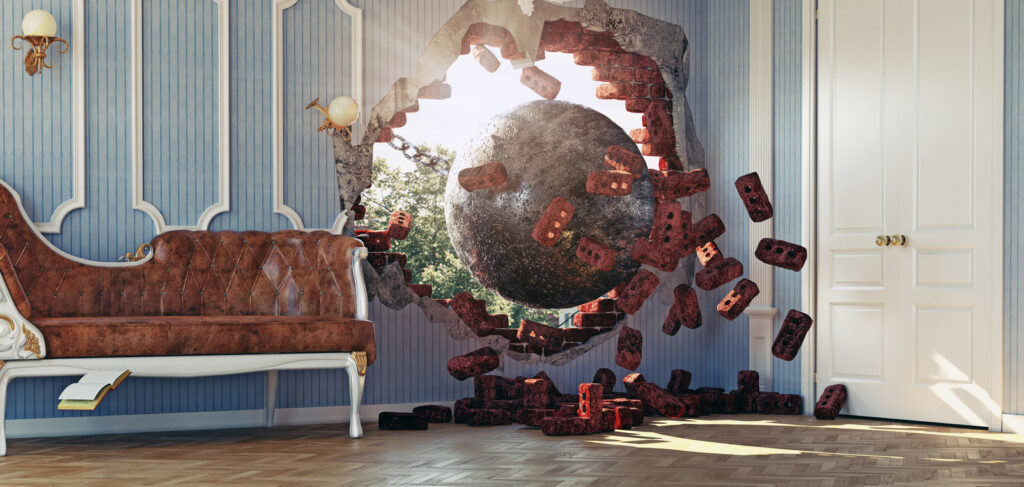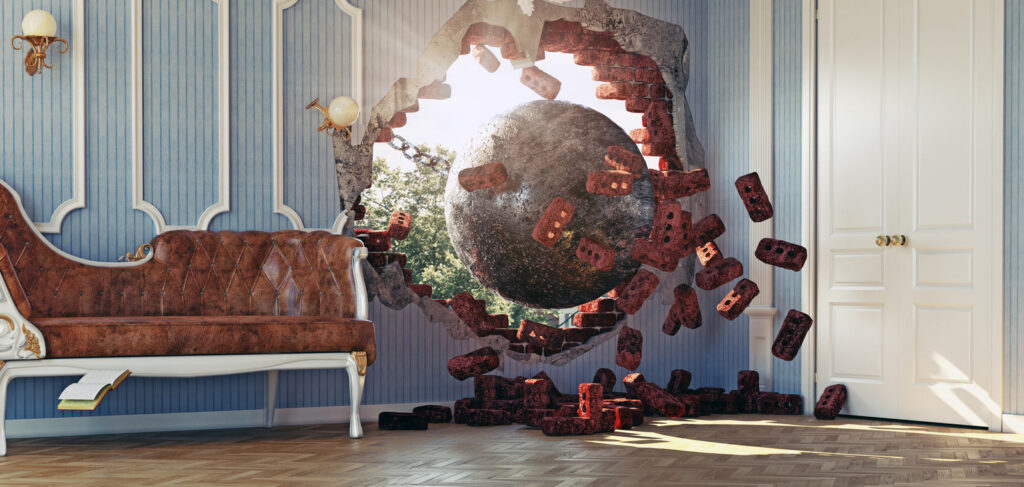 What's changed?
Up until not too long ago, the majority of hoteliers were put off the idea of trying out innovative apps and tools to simplify operations. Many still are in fact, but more of that later! Systems were effectively 'open' (to offers of collaboration from suppliers of useful devices such as hotel door locks), but in a controlled manner.
The impact of this? Hoteliers were reluctant to experiment with new tools because the process of doing so was depressingly labour intensive. As any hotelier who's been in the game for a few years will confirm, trying out potential time-saving solutions involved creating an interface, implementing a system, obtaining licences...and too many other tiresome, complicated and time-consuming steps.
The unnecessary complexity of this essentially created a sizeable wall between hoteliers and tech companies, and prevented the industry from making the most of the many powerful tools on offer.
So what's changed? Pretty much everything! Firstly cloud systems came along, but essentially started doing what the old legacy systems had previously been doing, so this shift alone wasn't radical enough. Today it's open platforms that are grabbing the hospitality headlines and causing disruption in the industry, because they've gone and essentially simplified everything.
There's so much innovation going on, and so many different tech companies vying for hoteliers' attention, and open platforms are making it possible for them to integrate their products with open, cloud-based PMS such as Mews.
So in a nutshell: closed, one-stop-shop style PMS (more costly, with inefficient and limited capabilities) are OUT of the picture, and open ones are now very much IN!
---
Why is 'open' so desirable?
An open platform is dependent upon an open application programming interface (aka an open API). APIs are essentially sets of requirements which determine how one application can communicate and interact with another.
Given how rapidly tech changes and evolves, it's vital that your PMS is linked to a system which is capable of adapting to modern requirements and keeping up with such changes.
Open platforms essentially allow hoteliers to put together their own tech spec, composed of all the tools that are important to them, which they've chosen from an excitingly broad range of options.
Whereas they previously had to go up and over a wall of processes (in the form of a middleman or two) in order to access the vendors of these useful integrations, an open platform allows users and vendors to connect directly. So no more wall!
Hotels which don't show flexibility and don't offer frictionless experiences will not survive.
There's a reason why Apple's universally-used App Store has become so popular: it regroups almost two million apps into a single functional distribution platform, which can be accessed in one touch of a button. Imagine Apple users having to go and source all of the apps that they wish to install one by one, from each separate vendor's website! In this era of open knowledge, the idea seems backward.
The idea of hoteliers not having access to this kind of simple, open platform now also seems as outrageous as Ryanair announcing in 2010 that passengers would have to pay £1 or 1€ to use the toilet.
The hospitality landscape is becoming more complex by the day, and the expectation amongst forward-thinking industry professionals is that the possibility to effectively customise a PMS by adding useful integrations should come as standard, rather than being a chargeable extra.
---
What's to be gained?
Modern hoteliers are kept awake by many things; nightmares about OTAs, the threat of the sharing economy, unpredictable natural disasters, unfilled rooms...the list is long. Perhaps more controllable than these worries though, are the answers to their other two crucial questions:
> What are the best ways in which to service my guests?
> How can my property deliver the desired stay experience?
Trend predictions for 2019 revealed that guest experience and automation are the two major focuses. Today's guests want even more hyper-personalised, memorable, frictionless experiences, and expect real-time, engaging interaction with their chosen accommodation provider.
In the face of such high expectations an open platform is both the key to delivering a connected customer experience, and the best way for hotels to provide all of the services its guests are looking for.
Hoteliers should be embracing open platforms so as to be able to sell experiences rather than just rooms. Open API cloud-based property management systems such as Mews offer huge potential, allowing hotels to have lots of tech partners via which to explore limitless customisation possibilities involving multiple integrations. They also make it much easier to roll out targeted marketing initiatives and deliver highly-personalised guest experiences.
The bottom line is simple: hotels which don't show flexibility and don't offer frictionless experiences will not survive.
---
How to drive the revolution?
Change is rife within our industry, and more and more hoteliers are seeing that platformisation is the route to take in order to see beyond room rates and maximise all revenue-generating opportunities via a holistic property management approach.
It's by colouring outside the lines and plugging into the wider world that the best experiences can be created for guests, and if well executed, the trigger effects will be return visits, increased loyalty and of course, increased revenue.
For this change momentum to continue it's essential that PMS providers work together to standardise APIs. This will in turn make it easier to invite any developer or third party company from outside the hotel tech world to connect to a hotel PMS via an open platform, and work directly with any hotelier interested in their product.
To drive innovation hoteliers should be asking their vendors for tools and services that they want to enable.
It's incredibly important that hoteliers don't feel restricted to only connect to tech vendors from within the hospitality tech world, and there is a window of opportunity sat wide open, as there is currently no one driving the standardisation of APIs.
To really drive innovation, hotels should be asking their vendors for the tools and services that they want to enable, NOT purely those that the vendor is already capable of supplying. Vendors should in turn respond to such requests with unlimited creativity and revolutionary ideas capable of helping hoteliers future-proof their properties.
When asked at Opportunity2019 what he thinks the PMS of tomorrow should look like, our Founder Richard Valtr told the audience "we don't think of it as putting lipstick on a pig. It's more about genetically modifying the pig to come out with luscious lips. A hypercharged pig is what will drive the industry forward." A rather revolutionary idea, yes, but potentially exactly what our industry needs!
---

Hospitality hot takes straight to your inbox
Sign up to our monthly newsletter for industry insights, product news, partner updates and more.