The Mews Blog > Hotel industry trends to watch out for in 2023
As a modern hotelier, you need to stay on track of the latest hotel trends. They will help serve as a North Star to direct your efforts and understand how your hotel compares to the competition. Of course trends can be volatile, and just because something is trendy today doesn't mean it will be tomorrow, but staying on top of the trends will keep your hotel relevant.
An important part of staying competitive is having features and services that are innovative and help you stand out in the competitive environment that is the hotel industry. In this article, we'll take a look at the main trends in the hospitality industry for 2023 so that you can start preparing for the new year.
What are the main trends in the hospitality industry for 2023?
There are many new trends coming up for the hospitality industry, so let's take a look one by one and get ideas for how you can set your hotel apart from the competition.
Personalization continues to reign
Personalization is not only here to stay, it will be taken to new levels with hyper-personalization in 2023. This goes for your marketing emails, customizing all your messages and promotions, as well as your in-room experience. Whether it's a pillow or blanket menu, a welcome gift or message, or asking for your guests' temperature preferences beforehand, the more you can tailor the guest experience, the more you will stand out.
Everything you do in terms of your offerings, promotions, and in-room experience will have to revolve around the question: "What can I do to personalize this experience?" This means taking the hotel experience as a whole and thinking about what you can do to make the difference during check-in and check out, while guests stay with you, and what kind of technology you can use to accompany them on their journey with your brand.
Learn more about personalization.
Sustainability
As climate change continues to be the most pressing global issue, more and more guests will look to stay at hotels that prioritize sustainable offerings. This could mean choosing hotels that have eco-certifications and other measures like providing eco-friendly amenities, using sustainable cleaning products, being energy-efficient, and conserving water. For 2023, think about what your hotel can do to prioritize the environment.
Discover more sustainability practices.
Think local
Consuming locally is also very much related to sustainability, and is another big hotel trend coming up. Choosing to work with local designers, local artisans and offering locally sourced food at your hotel's breakfast buffet and restaurant will do wonders for your brand, not to mention for the environment. This also means finding ways to involve the local community to help make them an integral part of your hotel experience.
Remote work and long stays
Another important trend that was inspired by the pandemic is remote work and long stays. Digital nomads are becoming an important segment in the hospitality industry, and those hotels that are up to the challenge of creating experiences and spaces that will accommodate them will likely stand out from the competition. Find out how you can attract remote workers.
Setting up your hotel for remote workers is as easy as having strong Wi-Fi, meeting space, a co-working area in your hotel's lobby, and providing a desk within the room. You may even outfit some of your rooms with kitchenettes. The more in-room features that you can provide that make guests feel at home at your hotel, the longer they will stay and the more consistent your revenue will be because digital nomads often stay in low season and during the week.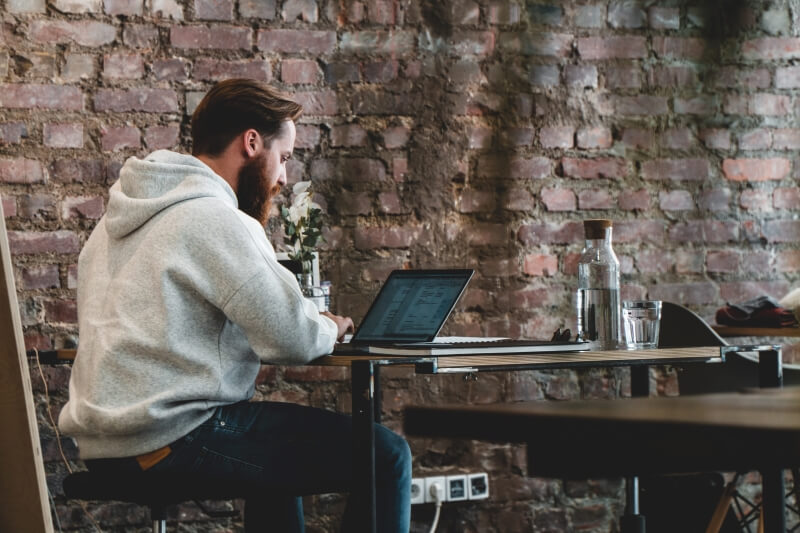 Technology-forward hotels
Technology continues to evolve, and so does the modern guest's reliance on technology to form a seamless part of their hotel experience. Whether it's a virtual concierge who provides assistance 24/7, mobile check-in, a mobile app, or smart room features like using voice technology to turn off the lights and play music, interactive walls and mirrors or keyless room entry, all of these features will be more and more important in 2023.
Learn more about how to integrate smart technology into your hotel rooms.
Wellness first
Wellness will continue to be a priority for guests in 2023, meaning that you should shift your hotel's offering towards more holistic packages. This could be offering in-room massage, sunrise yoga and other workout classes, wellness shots at your hotel's bar, as well as vegan and vegetarian menu options. Hop on the bandwagon by leveraging low-season wellness retreats to boost revenue during the off season.
Health and safety
Never was cleanliness and feeling safe more important for guests. As we come out of two years of a global pandemic, one of a hotelier's first priorities should be stepping up to the challenge of making guests' health and safety your number one concern. This means investing in extra cleaning staff to keep your properties impeccable at all times and taking extra precautionary measures. Find out five steps to optimize your cleaning service.
Your marketing messages both prior to your guests' stay and during their stay should be aligned to let them know what you are doing to keep them safe, i.e, using UV lights to disinfect, wiping surfaces with bacteria-cleansing sprays, providing them with disinfectant gel throughout the hotel, and offering complimentary masks if necessary. All of these steps will do wonders for your guest experience, letting them know that you care about them.
The changing concept of a hotel
You've heard of glamping (glamorous camping), bleisure (business meets leisure) and blended trips (adding on a few days to a business trip to enjoy the destination), and these terms will continue to grow and change as the concept of a hotel and travel continues to morph. Adapting to this new mindset will be an important part of the future of hotels in order to attract different audiences.
As the concept of a hotel changes, this also means that you can mix concepts to attract a more diverse audience. That could be luxury accommodation in a rural or remote context, mixing coworking space with hotel rooms equipped for longer stay guests, or offering hip, hyper-local, design-forward accommodations in a budget hotel setting. All of these ideas will help aid the shift towards this changing definition of a hotel and the changing needs of your guests.
Conclusion
In this article, we've looked at the main hotel trends in the hospitality industry for 2023. Perhaps the most important trend you must keep in mind is health and safety. Giving guests extra reassurance about what you are doing to keep them safe will do wonders for your guest experience, and is a must to set your hotel apart from the competition. After all, to stand out from the competition, you must go above and beyond.

Author
Eva has over a decade of international experience in marketing, communication, events and digital marketing. When she's not at work, she's probably surfing, dancing, or exploring the world.
Hospitality hot takes straight to your inbox
Sign up to our monthly newsletter for industry insights, product news, partner updates and more.