The Mews Blog > 6 keys to improve hospitality leadership in your hotel
Hospitality leadership is about encouraging staff across all levels to take ownership of their role. Empowering your teams to make decisions has a positive impact on the hotel's success. When upper management communicates strategic goals, everyone's aligned towards a common goal – business growth, increased customer satisfaction and delivering remarkable experiences.

Let's explore leadership in the hospitality industry and discover how to unlock more value.
What's the impact of hospitality leadership?
Hospitality leadership creates positive guest experiences, inspires employees, upholds your brand's reputation, and ensures the long-term success of your hotel. Good leaders contribute to profitability, helping hotels better navigate challenges and stay ahead of the competition.

Inspiring leadership is vital in boosting staff performance and keeping hotels responsive to industry trends. Staying competitive and innovative leads to financial success through increased revenue, repeat business and efficient operations.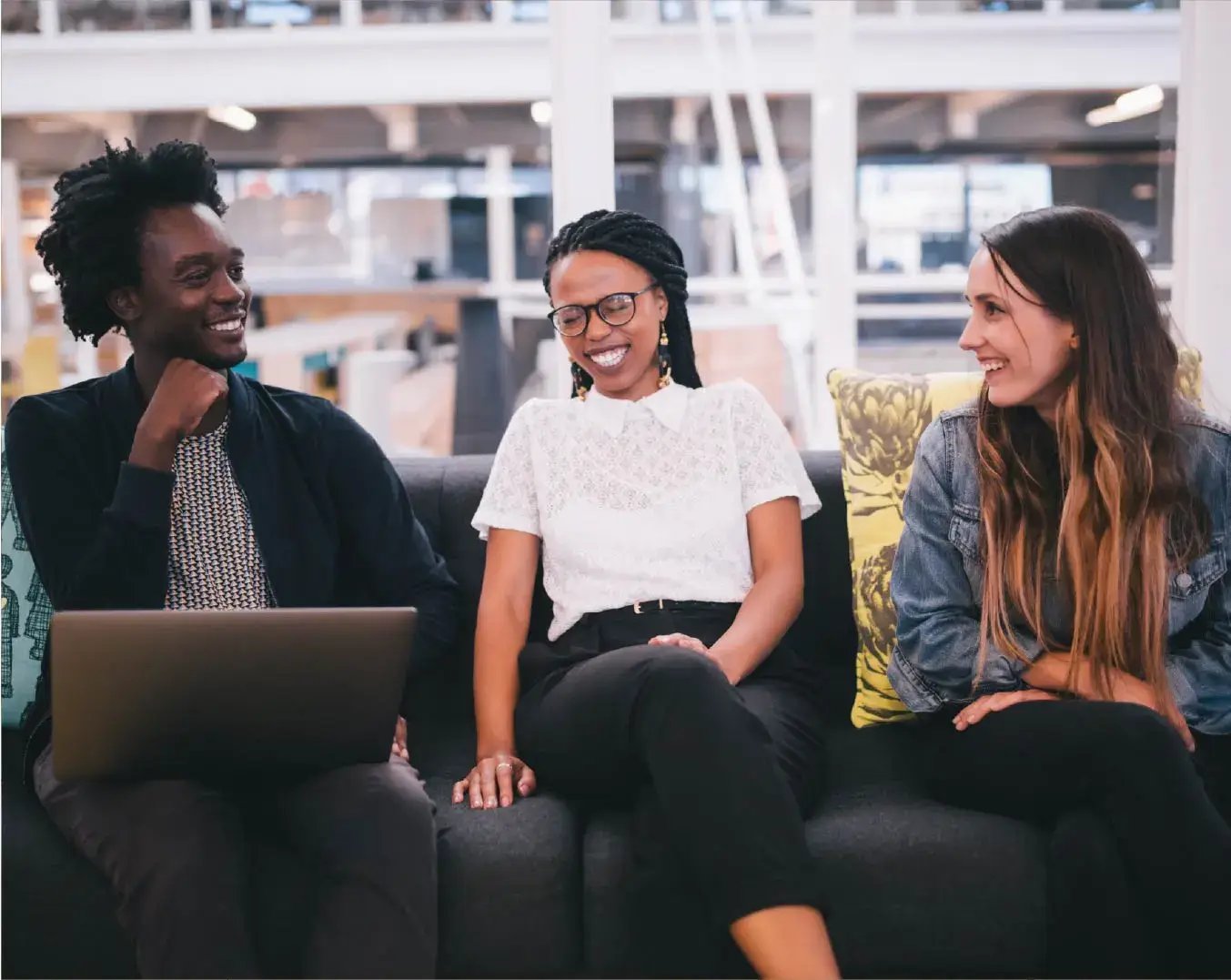 What are the 6 keys of hospitality leadership?
So, how can hoteliers sustain good leadership, promote this key value and keep their properties ahead of the game?
Start from the bottom up
Successful hotel operations require a bottom-up instead of a top-down approach. Empower your employees to make relevant decisions – this makes them active participants in delivering the best customer experience possible and ensuring the hotel's success.

Good managers inspire a bottom-up approach or even a more horizontal organizational structure with heaps of flexibility. Both allow staff across multiple teams to partner up to make a difference and work towards a common goal.
Communication
Hotel employee communication is at the core of hospitality leadership. Proper communication among employees ensures that everyone is on the same page. Strategic goals should also be communicated clearly and effectively.
Communication can be verbal, non-verbal, or written. The goal of any communication within the hospitality industry should be to help clearly state goals and create a plan to achieve those goals. Good leaders ensure everyone understands how to complete their tasks.
Lead by example
A leader's credibility grows when their words and actions are aligned. It's one thing to say: "We need to improve guest satisfaction," but completely another to see a leader at the reception shaking hands with guests and welcoming them to the hotel. Leading by example is one of the most effective strategies to motivate a team.
If you want to establish a set of values, then the most important thing you can do as a leader is show them to your team. If you value timeliness, you should set an example for others by never being late.
Create a collaborative environment
Collaboration sets the tone for an inspiring working environment. When someone is out of the office or busy, others in the team can pick up the slack. As a leader, you can encourage collaboration by sharing what other members do daily.

You can even set up "a day in the life of..." where the front desk shadows housekeeping and vice versa. The chances are that the team will be more empathetic when they know what goes into each job. After all, facing unhappy guests can be just as unpleasant as cleaning up after unruly guests.
Reward and recognize
There is nothing like the sense of pride when we receive recognition for a job well done. Don't underestimate the power of praising and rewarding good work. Sharing positive feedback with everyone will make the complimented employee feel good and inspire other team members.

Encourage staff to recognize their colleagues as well. Giving kudos to staff members is an excellent employee engagement strategy – a sense of comradeship inspires people to keep working as a team.
Think outside the box
Creativity is a must-have in hospitality. Things will go wrong, and staff who think outside the box will be able to solve challenging situations. Leaders capable of encouraging creativity create a positive working environment and help deliver better guest experiences.

Encourage your team to go outside their comfort zone and adapt to the ever-changing circumstances in hospitality. The more they practice creativity, the more they'll be ready to face change head-on.
Conclusion
We've looked at the six keys to improving hospitality leadership: bottom-up thinking, good communication, leading by example, creating a collaborative environment, rewarding and recognizing, and thinking creatively.
Leadership is about providing the best guest experience possible by working as a team, communicating well, and staying flexible. Follow this hospitality leadership blueprint, and you'll inspire your staff to do their best, setting your hotel up for success.
Download our guide "Empower your teams"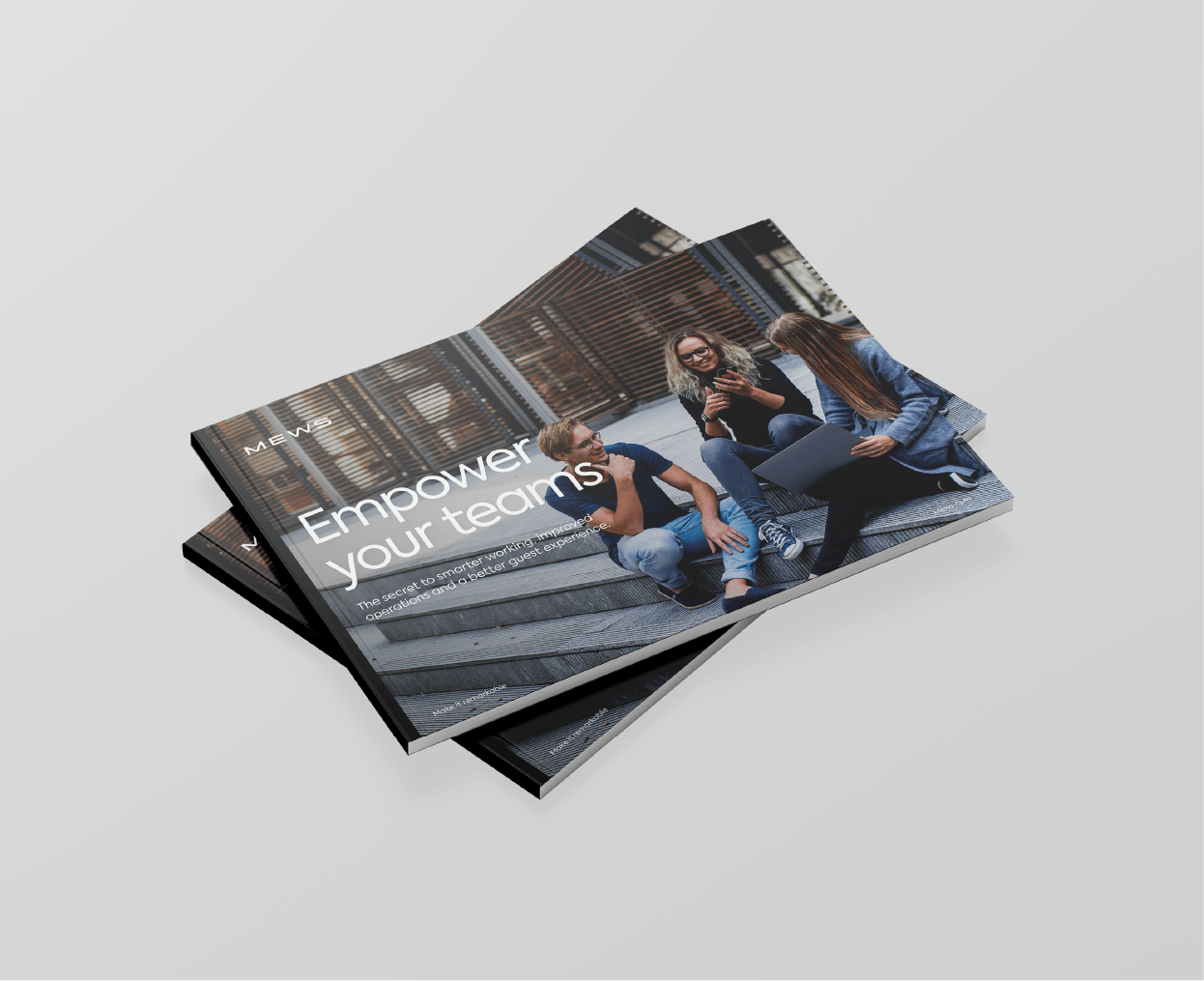 Author
Eva has over a decade of international experience in marketing, communication, events and digital marketing. When she's not at work, she's probably surfing, dancing, or exploring the world.
Hospitality hot takes straight to your inbox
Sign up to our monthly newsletter for industry insights, product news, partner updates and more.