The Mews Blog > "The right integrations really add value to my PMS" | Hotel BIG MAMA Testimonial
We sat down with David-Friedemann Henning, CEO of Hotel BIG MAMA, to talk about the benefits of automation, integrations, and open APIs
BIG MAMA Berlin is something of a unicorn thanks to its multi-category accommodation offering! Please tell us a few words about your property, and your recently opened Leipzig hotel.
Thanks for the kind words! As you said, BIG MAMA is something special and we work very hard every day to deliver that feeling to our guests so that they feel at home. We are not a typical city hotel as we offer rooms to every type of guest: backpackers, business travellers, leisure guests and families. Everyone (hopefully) feels at home at their mum's, and at BIG MAMA we want all our guests to get that 'Mama-home' feeling too!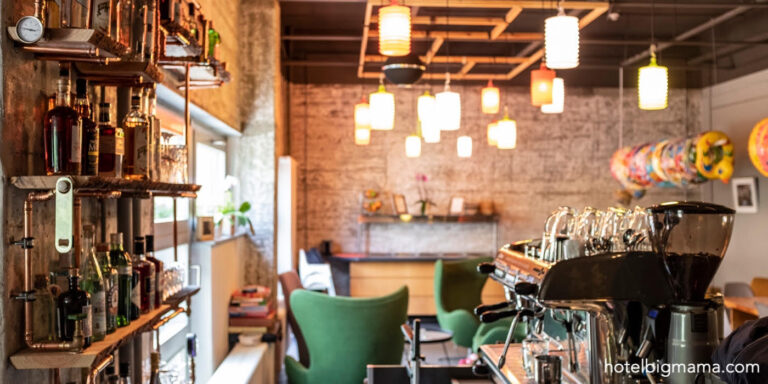 Although automation is a big part of our business, our guests can still do everything offline and check-in the "old-school" way and spend hours talking to our reception staff if they prefer. We deliberately offer our guests both options, and with a high level of automation and a very good system, it's possible.
We are not a typical city hotel as we offer rooms to every type of guest: backpackers, business travelers, leisure guests and families.
BIG MAMA Berlin was our guinea pig: we tried out lots of different things and different approaches, and learned a lot about what our guests want. We have to do things differently if we want to stand out in our somewhat "old fashioned" industry.
After five years of developing our "product", we are now ready to expand and ready to revolutionize the market and the industry! Leipzig is the perfect spot for our first expansion because it's a young, modern city with a lot to offer, and we've found the ideal location, just three minutes from the main station. We're ready to go!
Your Mews Experience
What made you decide to move away from your old PMS?
At the time we had no knowledge of either the hospitality industry or the different systems available. ASSD was a good system to get us started, but as we got more experienced we developed a clearer idea of what we needed, and I decided to change property management systems.
Everyone was like "Oh no, you cannot do this - it is a huge change and it will be so difficult!", but I knew that we needed something else...something more modern, with good reports and good automation (e.g. we had to input all of our reservations manually with ASSD) and so I started doing some research.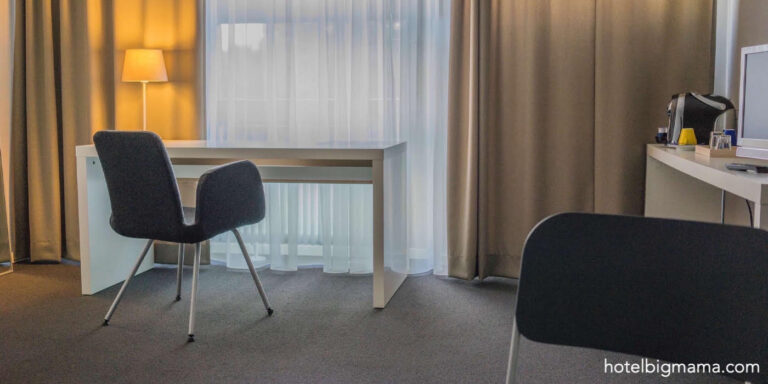 There are a lot of systems out there, let me tell you that much! I had dozens of demos and calls, but in the end it came down to a choice between two: protel PMS and Mews Hospitality Cloud.
Antonia Bernhardt (Sales Director at Mews) was really helpful. Rather than just showing me the system I felt that she really listened and understood what we needed, and then presented me the ideal solutions.
As you mentioned, we offer multiple accommodation categories, which is a very hard thing to set up in most systems. It's usually either rooms or beds, but not both. Mews is able to this though! A lot of the other PMS companies say that they can, but they can't.
Another consideration was the fact that other property management systems charge a lot for open APIs and customer support (which is then only available from Monday to Friday, from 8am-5pm), whereas Mews does not. You can connect to as many of their integration partners as you want for free through the Mews Marketplace, and customer support is there for you 24/7.
Possibly the most important point though is that Mews Hospitality Cloud is an all-in-one solution: you can have not only the PMS, but also mail communication, online check-in, the Kiosk, the integrated payment gateway (via Payments), and endless integrations.
What specific PMS features do you need for managing a cool, city centre property offering hotel rooms, dormitories, apartments, a bar and two meeting rooms all under the same roof?
Firstly you need a PMS which offers a bed AND room solution, and this is a pretty unique functionality. Secondly, it was important to have a cloud-based system which I can run from anywhere and at any time, but not every cloud system is a good cloud system..! On many the design looks totally different on other devices than it does on a PC, which is not acceptable.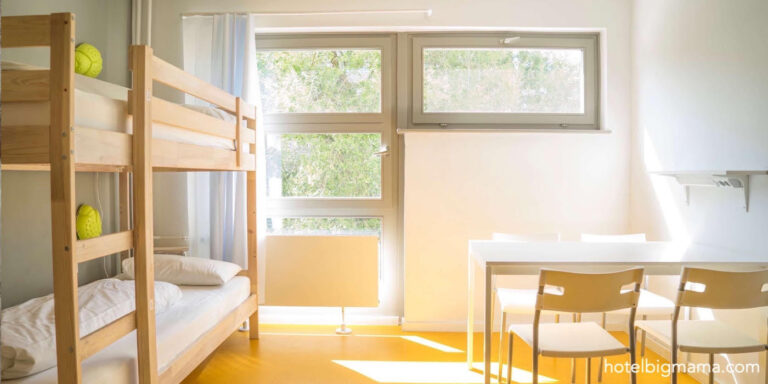 Also, and as I mentioned earlier, MEWS offers you a Marketplace, where you can connect to their integration partners for free and within minutes thanks to open APIs, so you need a POS? Click! You need a channel manager? Click! It sounds simple and it is.
What has changed for your business since you started using Mews back in December 2017?
Everything has changed! As I mentioned, our receptionists previously had to input reservations manually and then check every single one.
Our employees can now concentrate on what's most important: taking the time for our guests.
Since switching to Mews I've been able to completely change my business model. Thanks to the open API I've been able to try out a lot of different systems before choosing the best ones for us (Pace and MountLytics, to name just two).
On a personal level, Mews has brought me into contact with a lot of like-minded people, and I am thankful for that.
The Mews Hospitality Cloud is designed to offer hoteliers an incredibly simple and intuitive user experience. Which parts of it do your team most enjoy using?
The simplicity of creating a reservation! You can get it done within a few seconds and the system guides you all the way by asking for the mandatory fields. In addition to this, the system allows you to create a reservation on any device, which allows us to sit down with our guests and check them in on an iPad whilst having a little chat!
BIG MAMA has recently started using the Mews Check-in Kiosk - congratulations! In what ways has the front desk experience changed?
Thank you. It's still really new for us, but the more curious of our team members who have already tried it have all said it is really easy and fast.
We expect the Check-in Kiosk to be a crowd buster during busy times and especially useful for our business guests who are often stressed or in a rush. It's going to be a really handy tool to help speed up the check-in process.
Our experience of online check-in has so far taught us two things:
Firstly, some guests are still scared to enter their data online, even though the data is safe.
Secondly, those who are using it are really happy with the simplicity and the speed of the process. They can do their online check-in on the train, arrive at the hotel, and be done within 10 seconds, ready to enjoy their first gin in our bar ;-)


---
The Future
You've just this month taken over a hotel in Leipzig, and will this year be transforming the 'Four Seasons by BIG MAMA' into the Hotel BIG MAMA Leipzig. Exciting times ahead!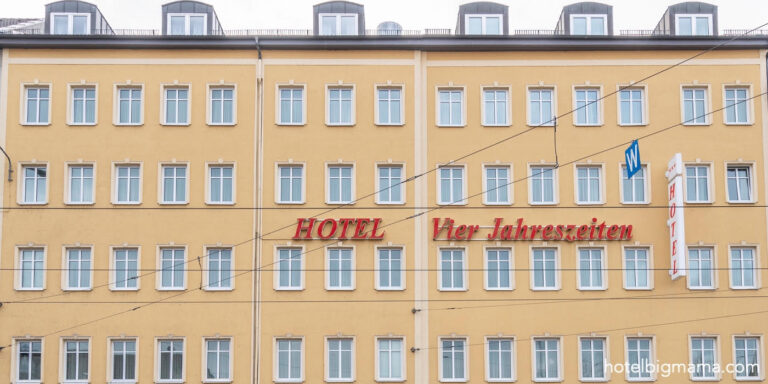 In what ways is your digital strategy going to change alongside this new addition to your family?
Exciting times indeed! In Leipzig we've started totally afresh, and the employees were all really excited to hear about online check-in and self check-in etc. We're going slowly with our guests as well, as some of the returning guests aren't used to such services, but BIG MAMA wouldn't be BIG MAMA if we didn't care about them ; )
Having two hotels means that we've had to change our strategy, and we now have our very own Marketing Manager, Laura Kensbock, to oversee this and make sure that we effectively communicate different messages so as to attract guests in a variety of ways.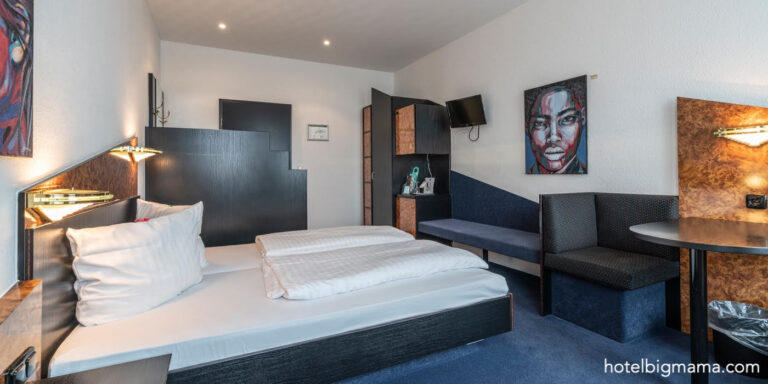 How do you imagine the evolution of your two properties alongside your Mews PMS?
It will be, and already is, a really exciting time. When I started to get to know Mews, it wasn't that well known about, but now a lot of people are familiar with Mews and want to be part of it. It's going to be the same journey for our brand, and I am really looking forward to seeing this evolution as we grow together over the coming years.

Hospitality hot takes straight to your inbox
Sign up to our monthly newsletter for industry insights, product news, partner updates and more.