The Mews Blog > What are the duties and responsibilities of a hotel food and beverage manager?
A food and beverage manager is in charge of overseeing the running of a hotel's restaurant and bar. They plan, forecast, execute orders and ensure that provisions are made accurately, on budget and to suffice the needs of the hotel until the next order is made. They are also in charge of ensuring that the whole purchasing process stays on budget, from sourcing, to ordering and transporting of F&B materials.
They manage relationships with third parties and vendors to ensure the best quality and best prices. An F&B manager is a challenging role, which we will look at more in detail here, including the responsibilities and the most important skills this person must possess. So let's get started.
What is a food and beverage manager in a hotel?
A food and beverage manager in a hotel is a professional in the hospitality industry who directs the operations of the F&B department. They are in charge of the daily running of the restaurant and of the staff who work in the restaurant, bar, room service and kitchen. They often rely on a PMS for food and beverage managers to help them to improve operations, optimize costs, streamline staff and offer the best customer service possible.
This role is crucial to ensuring the proper functioning of the dining and beverage service, making sure to limit perishable inventory in order to maximize revenue. This is an incredibly pivotal role because of the impact it can have on the profitability of a hotel.
What are the responsibilities of a hotel F&B manager?
An F&B manager is responsible for planning, organizing and controlling costs of food and beverage orders for a hospitality property. They are essentially in charge of everything surrounding the business of food, such as ordering and inventory, budgets, and planning and calculating the food costs of drinks and menu items.
The job is divided into various tasks such as managing the financial operations of the sector, such as stock and storage, executing budgets and demand forecasts, and creating financial reports. They are also in charge of helping to overlook the design and updating the menu, as well as helping to cost the menu. They manage all staff in this sector, and are responsible for handling any problems relating to customer service or complaints during daily service.
Discover the five most common guest complaints and how to solve them.
The most important food and beverage manager skills
With such a demanding role, it's important that you choose a F&B manager who is up to the job. They must be natural leaders, forward-thinking, able to clearly communicate, problem-solve, be organized, delegate, and with a customer-first mindset.
Communication
Communication skills are probably one of the most important elements a manager of the F&B department must have. As they will constantly be interacting with people, including customers, staff, providers and management, they must be able to clearly communicate with these stakeholders to ensure the proper running of the department.
Find out how to improve employee communication in hotels.
Organization
Organizational skills are also very important because of the variety of duties that fall under their responsibility. They must be able to stay organized and keep track of all processes and ensure that each staff member is carrying out their duties to the best of their abilities. They work with strict ordering deadlines, for which they have to be good with time management as well in order to ensure it gets done on time.
In a dynamic sector with lots of moving parts, organizational skills are a must, as an ordering oversight may end up costing the hotel a significant amount of revenue. They must be precise and be able to ensure that all the work gets done and that ordering deadlines are met.
Leadership
Leadership skills are also essential for any person working in this position, as they must oversee a large team. They must hire and train new staff and be able to guide them to be the best employees they can be, leading by example and not afraid to get their hands dirty. By setting strategic goals, they can guide their team to work together to reach a common objective of driving the department forward.
Ability to delegate
As the role of food and beverage manager is so varied, with so many moving parts, it's important that this person be able to delegate because it's impossible for them to be in two places at once. Hiring capable employees that they can trust is one way to make delegating easier because they know they can rely on them to get the job done.
Customer-first mindset
In the hospitality industry, the customer is (almost) always right, which means that the F&B manager must orient all activities to ensure the best experience possible. Find out 10 simple ways to improve the guest experience. Thinking about the customer first ensures better results, encouraging guests to stay longer, spend more and share their experiences, turning them into brand advocates.
Problem-solving
As in any role, not everything always goes smoothly, and that's why it's important that an F&B manager is quick on their feet to solve any problems that might arise in order to keep operations running smoothly and effectively no matter what.
For example, if ordering was messed up and too much of any item was ordered, they can think on their feet and develop strategies that will keep these items from perishing, whether developing a chef's special, or creating discounts to incentivize the ordering of this item.
Forward-thinking
Being forward-thinking is also very important so that they keep ahead of quarterly and yearly goals, developing dynamic strategies to meet those goals. When they see that something is not working, they must be capable of seeing ahead and trying something different in order to reach that common goal. They must predict spikes in demand, knowing that they have the resources necessary to support this demand.
Conclusion
In this article, we've looked at the roles and responsibilities of a hotel food and beverage manager, and the most important skills they must possess in order to ensure the department runs smoothly while maximizing profits. With the right skills, the food and beverage manager can play a critical role in the hospitality industry in order to help boost a hotel's bottom line.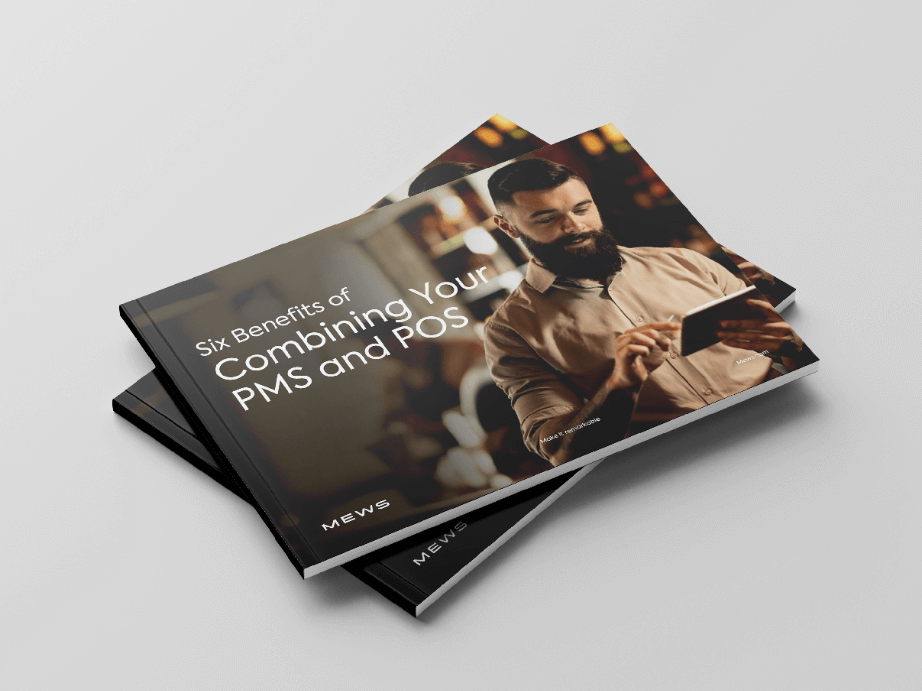 Good F&B management often relies upon a great point-of-sale (POS) solution. Discover the six benefits of combining your PMS and POS.

Author
Eva has over a decade of international experience in marketing, communication, events and digital marketing. When she's not at work, she's probably surfing, dancing, or exploring the world.
Hospitality hot takes straight to your inbox
Sign up to our monthly newsletter for industry insights, product news, partner updates and more.