The Mews Blog > 6 Hotel staff training tips for mastering front desk operations
Hotel front desk training is one of the most significant investments for hoteliers to make. As the face of your hotel, your front desk staff should be equipped with the necessary tools to deliver a top-notch guest experience. The more confident your employees are, the better they will perform, resulting in higher guest satisfaction.
Mastering front desk operations starts with a carefully designed program built for success and fostering employee confidence. So, what are the benefits of a training program, and how can you create one?
What are the benefits of a good hotel front desk training program?
In a people-centric industry, the key to good hospitality is having competent staff with impressive problem-solving capabilities. Start investing in staff to positively impact your brand and stand out from the competition.
Stand out from the competitors
A well-trained staff is one of the easiest ways to stand out from the competitors. Building and managing hotel staff is about showing them that you care about their progress, which makes them more likely to commit themselves to providing the best service possible.
Retaining the same staff enhances a feeling of familiarity for guests. That cozy atmosphere helps you to stand out from the competition. Besides, high turnover doesn't reflect well on your business.
Identify and correct issues
Reviewing processes gives you clarity on what's working and what isn't. Training staff in front desk operations lets you fix mistakes and upgrade skills. Let's say your staff work well individually, but you'd like to upgrade their teamwork and communication. In this case, you could tailor the training to address these issues and troubleshoot together as a team.
Loyalty and retention
The more you commit to upskilling your staff, the quicker they'll advance within your organizational structure. Investing in staff training translates to long-term commitment and loyalty, both of which are key to profitability.
Long-te
rm savings
While training is not cheap, it saves you money in the long run, as regular recruiting can be expensive and time-consuming. Training staff leads to a higher quality of service, better hotel operational processes, and more efficiency, which is at the heart of profitability.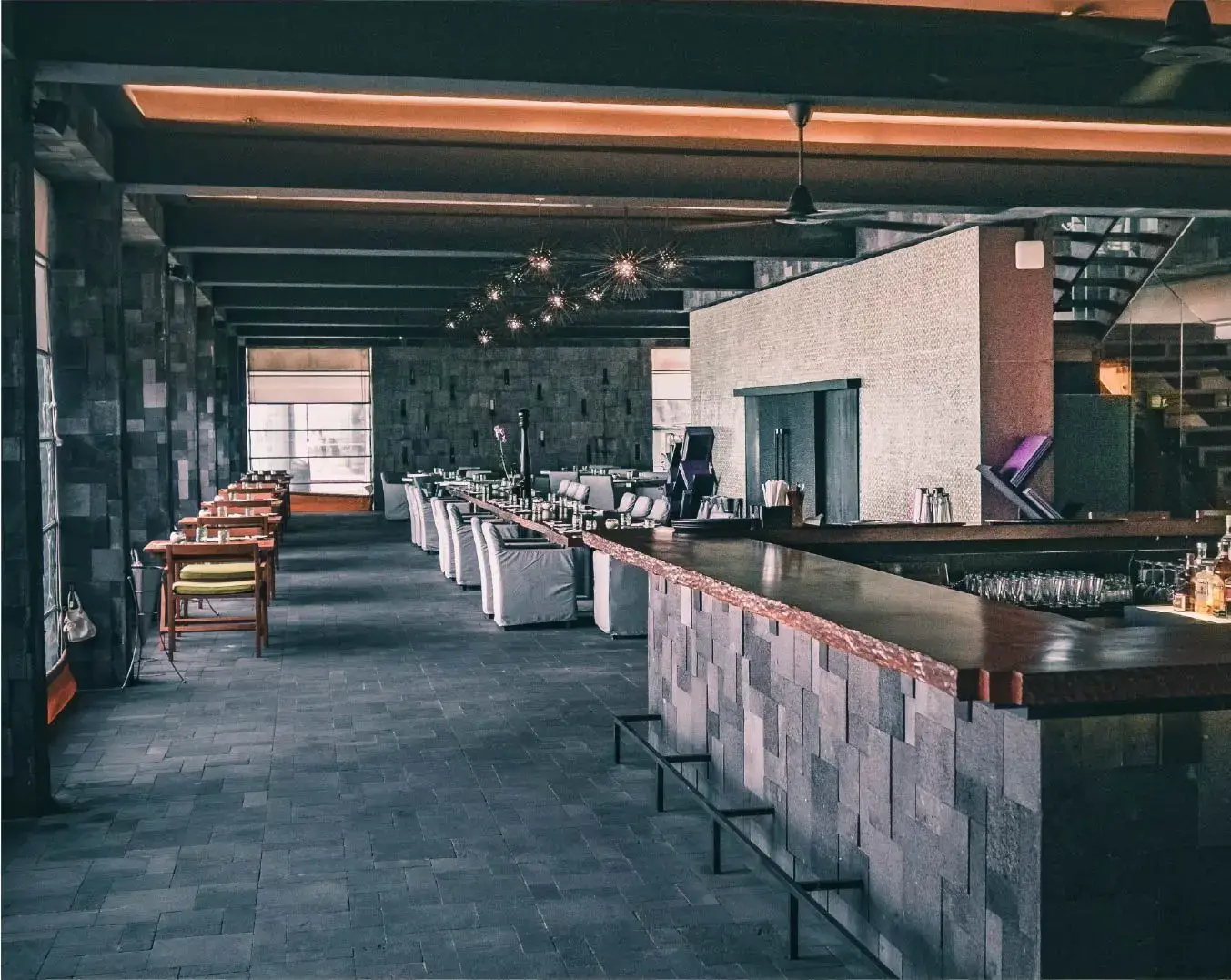 Tips to create the best hotel front desk training
Now let's look at some actionable tips for creating a successful program.
Create a structured program
Developing a front desk training program demands a structure that starts from the absolute basics and gradually gets more advanced. All employees should complete brand-specific training to level out knowledge across your front desk department.
The structure also refers to how you develop the actual sessions. Be sure to mix up materials – use videos, live and self-guided training, weekend retreats, etc.
Teach practical skills
Practical skills are necessary for staff to feel confident in their work. Consider designing both soft and hard skill training, like learning to use Front office software. Giving your team access to innovative tools such as Mews hospitality cloud ensures you continue providing remarkable service.
Make them participate
There's nothing worse than being stuck in front of a PowerPoint presentation. Motivate your staff to participate by dividing them into groups that do activities together. Or have them brainstorm ideas for improving operations. Encouraging participation in training can boost staff morale and make teams stronger.
Teach values
While many of the hospitality pillars are the same across organizations, teach your front desk about your specific brand values too. The level of service should always be aligned with those values, whether it's guest-centricity, empathy, innovation, or authenticity.
Create procedures and protocols
Procedures and protocols ensure that daily front desk operations run smoothly. Whether there's a master list or one updated by the whole team, it's best to keep everyone on the same page. Procedures and protocols should also be in place for crisis management – so that when something goes wrong, your front desk can help manage these situations.
Train your staff to be emotionally intelligent
Emotional intelligence is an indispensable soft skill for handling tricky situations at the front desk. Train your team to be empathetic, read body language and listen to their intuition. The emotionally intelligent hotel staff will provide a more human, guest-centric service.
Conclusion
We've looked at the benefits of a good hotel front desk training program and tips for creating a successful one. The more you invest in your employees, the more they'll invest in your brand and help deliver an exceptional hotel experience. Creating customer-centric experiences should be at the heart of your operations – that is what good hospitality is all about. And it all starts with well-trained staff.
Download our guide Empower Your Teams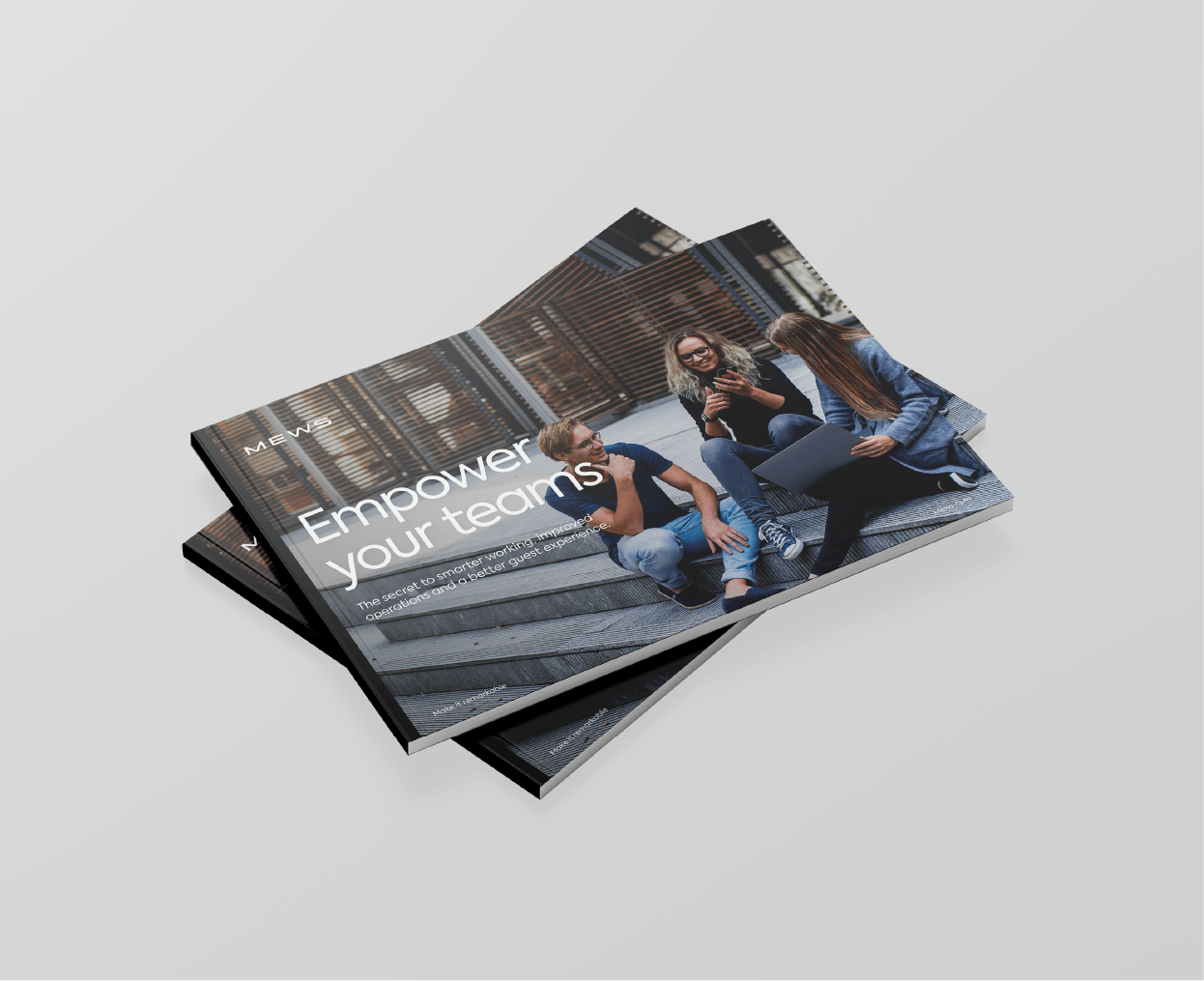 Explore the advantages and hidden insights of adopting smarter work practices, such as enhanced efficiency in operations, increased employee satisfaction, and an elevated guest experience.

Author
Eva has over a decade of international experience in marketing, communication, events and digital marketing. When she's not at work, she's probably surfing, dancing, or exploring the world.
Hospitality hot takes straight to your inbox
Sign up to our monthly newsletter for industry insights, product news, partner updates and more.