The Mews Blog > Hotel Reopening Diaries: EMA House
While COVID-19 put much of the world on hold, EMA House Hotel Suites and Serviced Apartments in Zurich saw it as an opportunity to move their business forward and implement a new property management system – Mews, of course.
In this edition of Hotel Reopening Diaries, we speak to Jonathan Anthamatten, General Manager, to find out more about how they've been adapting, and what changes they've seen across their business, from reorganizing housekeeping teams to a new guest demographic.
You have a mix of apartments and hotel rooms – were they affected differently?
"Indeed, we have around 70 serviced apartments and 23 hotel rooms, and this mix gives us almost two independent business fields. When COVID-19 started in Switzerland, the hotel business stopped immediately. Within a few days we lost almost everything on the books business for the upcoming months. Luckily the serviced apartment business remained at a low but solid performance and we still had some guests staying with us. After the first COVID-19 wave we noticed a quite fast recovery with the apartments. This helped us to get quickly somehow back on track.
It has shown us that our mix is more crisis-resistant than many traditional hotel businesses. There were no big changes to be done to adapt to the evolving needs of the travelers."
Why did you decide to change PMS during this time?
"Retrospectively it was the best decision we made in 2020! I came up with this idea after being only one month in charge of the EMA House. The owner was first a little astonished and asked: "Are you sure you want to do it now?" I said yes, now is the right time because there weren't many bookings in the system as most of the business that was on the books had been cancelled. There wasn't much in terms of open balances, and we had time because our staff still had to be around for our few inhouse guests.
It was a risk, but definitely worth it and the timing couldn't have been better. Our team had the chance to learn the new procedures in a period where you have time to focus on details without the rush of the regular hotel business. Our owner also noticed the benefits for our daily operations after a short time."
Did you have to shut down or did you stay open?
"We kept everything running, but we reduced attendance hours at the service desk. As we're not operating like a classic hotel with a big lobby, bar etc., this was a short process. During the high time of the pandemic our guests were used to seeing not many staff around. I guess it also gave them a feeling of safety to have not much contact with others.
One of the good things about staying open was keeping our staff sharp. I heard from some colleagues struggling after reopening, because it took employees time to get back up to speed with the job. We had also a couple of employees who weren't with us for some months, and when they came back they were sometimes lost; they had to relearn things and I was surprised that there could be such a loss of knowledge in only two months. For that reason, we are very thankful that we could remain open during this exceptional phase."
Did you adapt your housekeeping processes?
"Because of the size of our apartments we usually work in teams of two. One person is cleaning the bathroom and kitchen and the other one is cleaning the bedrooms and living room. This process was very efficient and timesaving. Due to COVID-19 we had to reorganize the housekeeping operations accordingly to the regulations of the Federal Office of Public Health. That meant they have to work completely separately to minimize personal contact.
The good thing about the new situation was that we had guests in all of our properties and could keep quite a number of employees engaged. The new process takes a little longer but it's better to be safe than sorry and it also shows our guests that we care. We also started to plan the same employees on the same working days in order to quarantine only a part of the team in case of an infection within the team."
How have you been telling guests about changes?
"We let them know what we're doing in terms of cleaning, and we reminded them that they can reach us in a contact-free way over several channels.
The agency corporate business with the serviced apartments is slightly different, as we are not really allowed to contact the client directly, except for emergency reasons. That is why we also place an envelope in the apartment with all necessary information about the cleaning service and the current COVID-19 situation in Zürich."
Have you changed how you're greeting guests? How are they reacting?
"We haven't changed much. With the check-in and check-out at the apartments, you appoint a meet and greet, where we are able to customize the experience according to every guest's wishes. We plan about 30 minutes for a check in of an apartment guest. At the Hotel Suites we are able to separate arriving guests in the lobby and do the check-in process with tablets. It gives us space to be flexible.
The guests are taking it quite easy, because they see that we care. We have the signs all over our properties which remind them and us to follow the rules and keeping distance to each other. At the moment most of the guests are so well prepared that they don't need much information from us."
Has your demographic changed?
"Pre COVID-19 we had a strong market in Asia, the Middle East, and the USA, and right now we have mostly guests from the DACH region. I think it will take some more months to get the international leisure tourists back to Zurich. If you're visiting Switzerland from a country that is on the government travel list, you have to quarantine for 10 days before you can travel around.
We have a few medical tourists from the Middle East and the USA, but these people have special certificates that allow them to enter Switzerland easily even during the pandemic. Their travel reason is mostly a serious, special circumstance, but it's good for us because we can help them be comfortable and they usually stay for a longer time. We have an agreement with the university hospital of Zurich, which is very famous for excellent medical services, and we host some of their patients' families."
Do you feel confident for business over the coming months?
"It's quite hard to say, because on one hand we are quite happy that business is slowly coming back and we're getting new bookings. But, if more people are coming into business, there's a higher risk of an infection.
If we look at the numbers, we see that new bookings are coming with a very short lead time. People wait until the very last moment to book their stay. This is a fact we learned from the recovery of the COVID-19 pandemic: planning gets extremely unpredictable. I don't know what will happen in the near future, but we have to remain strong and believe that good times will come back for our industry."
Don't forget to check out our other Hotel Reopening Diaries to see what other hoteliers are doing to keep their business going. We've already spoken to: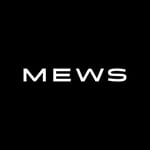 Hospitality hot takes straight to your inbox
Sign up to our monthly newsletter for industry insights, product news, partner updates and more.