The Mews Blog > Mews unites with OTA Insight to provide business intelligence to hoteliers
Revenue Insight tool is now available in the Mews Marketplace.
No other PMS offers as many integrations as Mews, and we're very happy to increase that number yet again with another industry-leading piece of hotel tech, OTA Insight, the cloud-based data intelligence platform for the hospitality industry, and it's now fully integrated with our award-winning solution.
In fact, we're not the only award winners: while Mews was crowned the Best PMS for Hotels and Hostels, OTA Insight won Best Rate Shopping & Market Intelligence Solution at the 2020 Hotel Tech Awards. All Mews properties can now feel the benefit and connect directly with Revenue Insight, OTA Insight's business intelligence solution that gives hoteliers the ability to leverage granular reservations data both historical and forward looking to make informed, strategic business decisions.
How does it work?
Every night, the integration automatically transfers business data from the Mews PMS to Revenue Insight, saving users the pain of manual data exports and sorting. From the Revenue Insight dashboard, you can easily track business performance and perform hotel-level reporting and analysis with the confidence of accurate and up-to-date data.

OTA Insight joins a host of other leading hospitality tech providers on the Mews Marketplace, a continually growing app store of essential tools and services for properties.
Here's what Matthijs Welle, Mews CEO, had to say: "We're always on the lookout for hotel tech leaders to partner with, so we're really happy to be working with OTA Insight. They have a really great business intelligence solution that serves our customers perfectly – we look forward to helping hoteliers with them for many years to come."
Revenue Insight was only launched last year, but is already used by some of the biggest hotel brands, including Intercontinental Hotels Group, Highgate Hotels and Minor Hotels.

Why?
Because it's a unique revenue management solution that gives hotel revenue managers the tools and data to monitor revenue management KPIs and bridge the gap between all the commercial teams, by looking at the same dashboard. With dynamic analytics, an interactive dashboard, and smart reports, Revenue Insight empowers hoteliers with the knowledge to make better business decisions.
Sean Fitzpatrick, CEO at OTA Insight, was equally pleased with the new connection: "OTA Insight and Mews are both recipients of HotelTechReport awards, so it's fitting that we've joined forces to help hoteliers maximise the insight they can derive from their PMSs. With more than 1,500 properties, many of them independents and local chains in Europe, Mews shares the values and outlook of OTA Insight, and we look forward to serving the customers we'll go on to share."
We also recently partnered with OTA Insight in our first Hospitality and the Coronavirus webinar, where they presented some valuable insights about hotel pricing and booking data. Watch "Accommodating the unpredictable" as live, and view OTA Insight's presentation slides.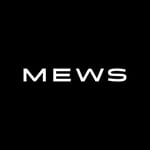 Hospitality hot takes straight to your inbox
Sign up to our monthly newsletter for industry insights, product news, partner updates and more.