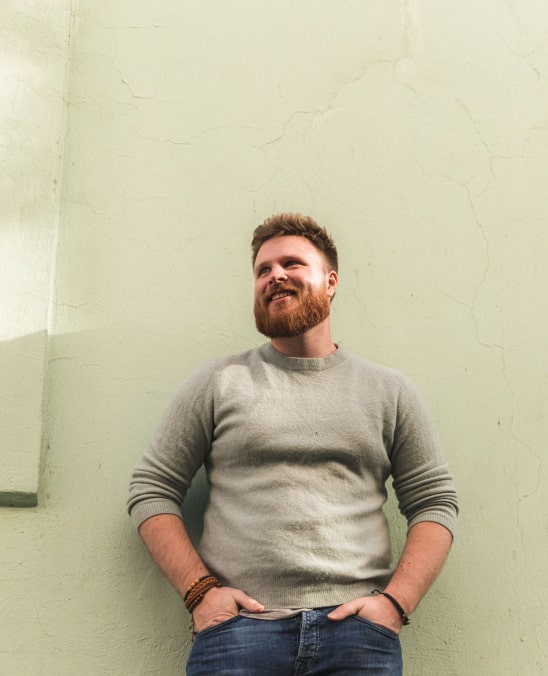 Mews culture in a nutshell
Ask anyone at Mews to describe our culture (and you should), and you'll get a hundred different versions of the same answer. We're open. We're direct but we're playful. We're in love with autonomy, with working hard but also smart. We're a friendly team who have each other's backs, and we leave our egos at the door.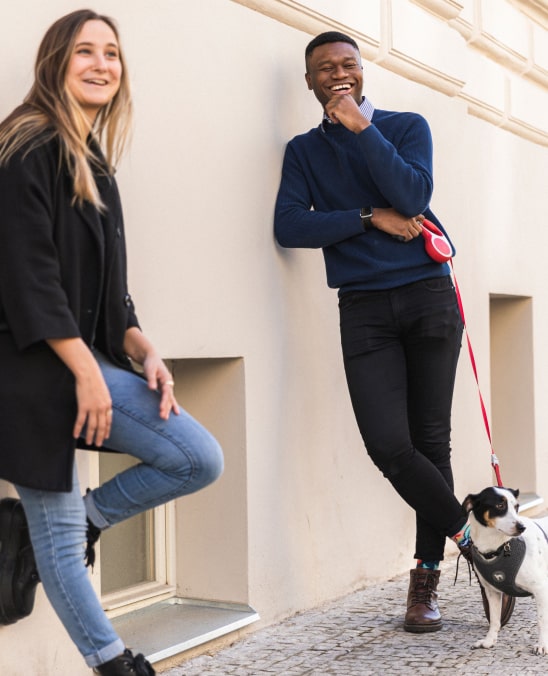 Our culture is our success. Many companies roll out the cliché of being like a family, but we prefer to think of Mews as a high performing sports team. Everyone in this team has a crucial role to play and everyone's role is of equal importance. No stars, no divas.

Look around our website and social channels. Get to know us and our values. But don't just take our word for it: see what others have to say on Glassdoor, both about applying for Mews and working here. We're a Glassdoor OpenCompany after all, we take transparency seriously.

Not everyone loves what they do, but we're lucky in that regard.
We have a bold vision and a genuine passion to make hospitality better, and we're looking for people who share our hard work and ambition. Will you join us for the ride?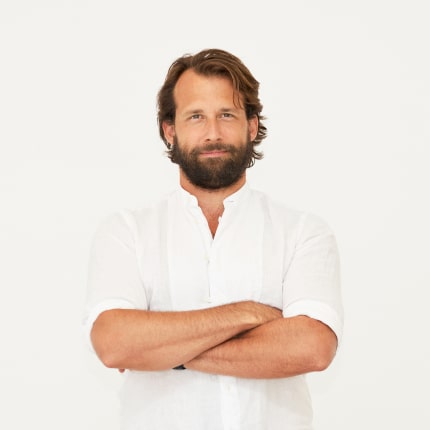 Richard founded Mews in 2012 and has since become one of hospitality's true innovators and thought leaders, not to mention one of the most dashing.
Richard Valtr
Founder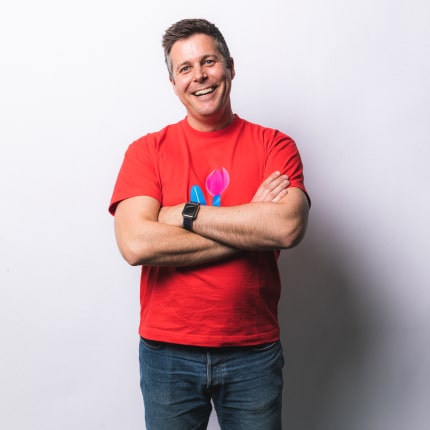 After years in the trenches of hospitality, Matt co-founded Mews in 2012. Since then, he's been our fearless CEO, leading the company and the industry forward.
Matt Welle
Chief Executive Officer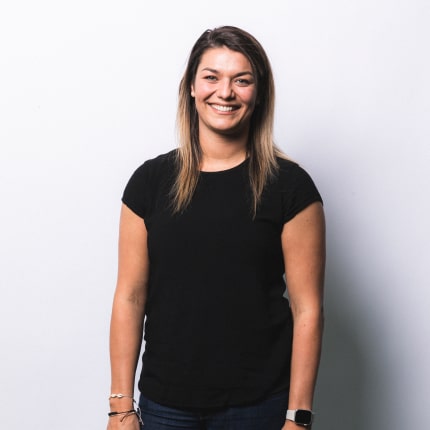 If there's anything about finance that Pavla doesn't know, it's not worth knowing. Her financial plans are the only thing that keep us from spending all of our money on merch.
Pavla Munzarova
Chief Financial Officer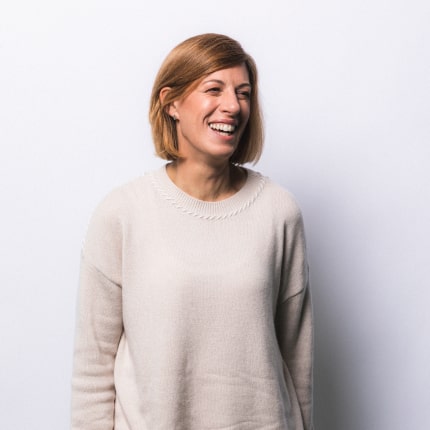 Unofficial Mews CTO (Chief Talking Officer), Leah has a wealth of experience in leading global marketing teams and driving brand development and success.
Leah Anathan
Chief Marketing Officer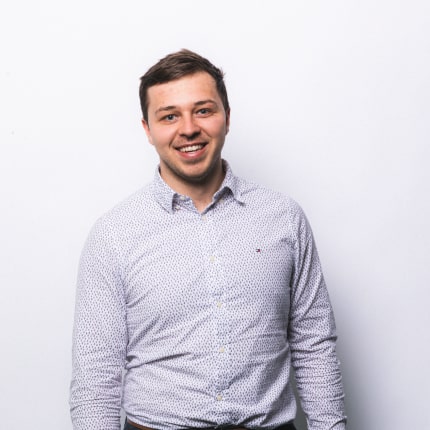 Pepa Starýchfojtů
Chief Technical Officer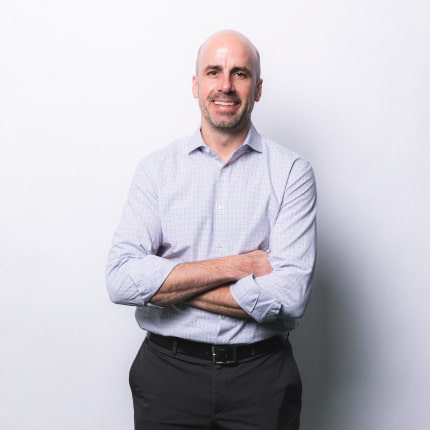 Michael has led a number of hospitality tech companies to success, and since joining Mews in 2021 has brought focus and smarts to our sales operation.
Michael Wesner
Chief Commercial Officer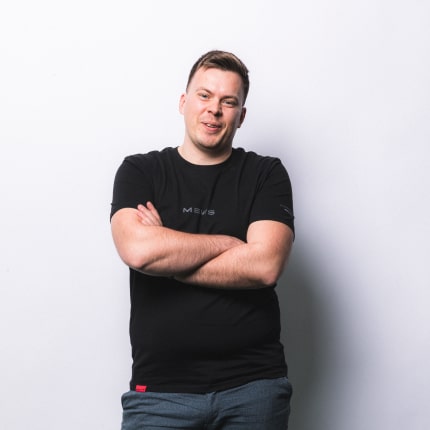 Jirka has been innovating with Mews since 2014 and is as determined as ever to disrupt hospitality with a remarkable product ecosystem.
Jirka Helmich
Chief Product Officer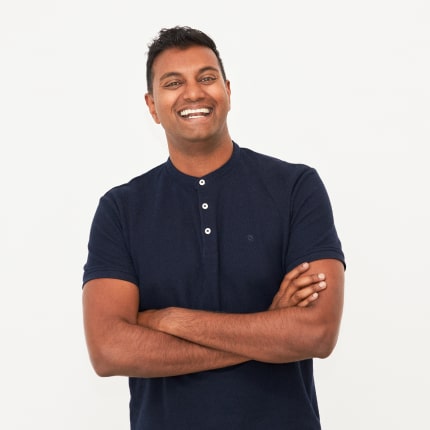 Greg joined Mews in 2016 and has since become totemic for Mewsers and Mews customers alike. He has overcome crippling shyness *cough* to spread the word of Mews far and wide.
Greg Naidoo
Chief Evangelist & Development Officer
01 / 08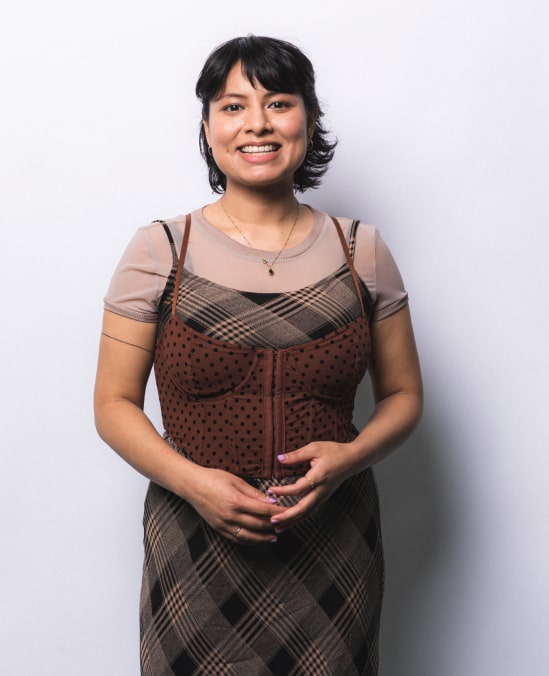 "I feel that I have a voice at Mews in every sense of the word, which is not true for many companies, and that's why I love working here so much. Having a say in the how, when and where of my work supports a good quality of life outside of my career. Having autonomy and influence combined with the support of my team helps me build a career I'm proud of."
Danica Cortez,
Data Analyst, Tech team
Watch the full story
"Working at Mews, I truly feel that I'm a part of something bigger. I feel like I'm embodying our "Make things remarkable" mantra on a day-to-day basis which is something I've never experienced before – and being surrounded by such an awesome group of people doesn't hurt either. I'm blessed to be a part of such a great company."
Jeki Kasanga,
Customer Onboarding Manager, CORE team
Watch the full story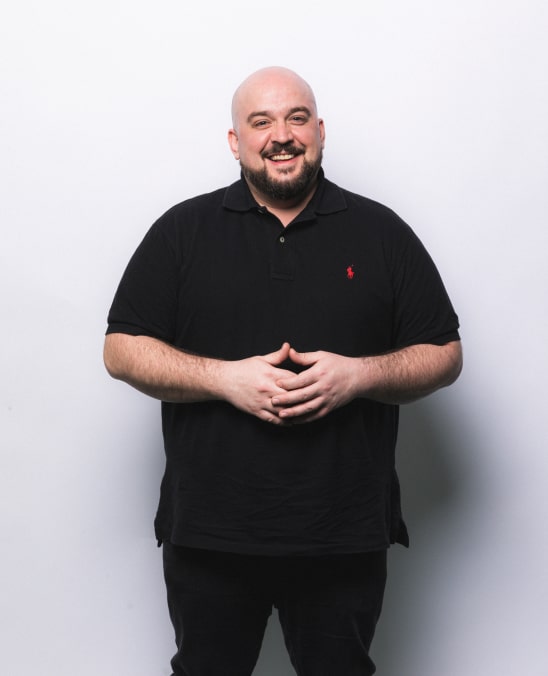 "The Commercial team's strength stems from an empathy for the industry we serve. Most of us have lived and breathed the daily aches and pains that a hotelier experiences, and are driven to bring real change to hospitality. This passion makes us fearless, curious and pushes us to make every client experience remarkable. That's why I'm proud to be at Mews!"
Craig Bonafont,
Director - SMB, Commercial team
Watch the full story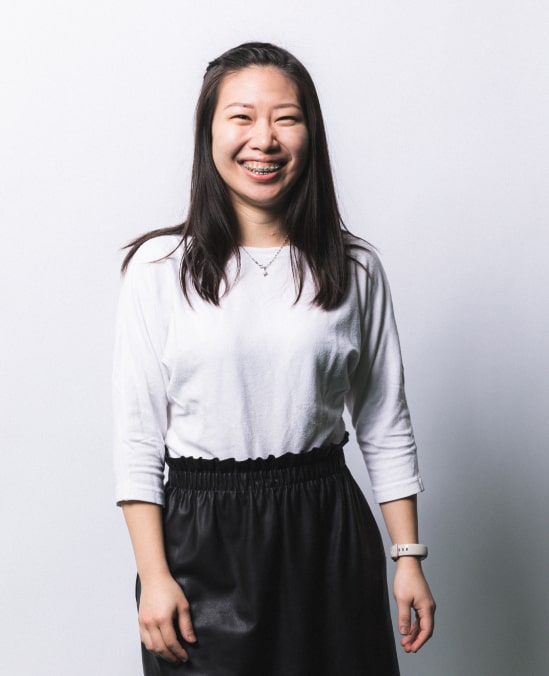 "What I appreciate most about Mews is the trust and transparency. There's a great level of transparency in the business – strategy, objectives, metrics, and lessons learned. It's a continuously collaborative process where teams are trusted to autonomously contribute towards high-level objectives. At the same time, open communication across reporting lines and functions keeps everyone in sync and helps us understand how our work helps move Mews forward."
Sylvia Tang,
Junior Product Manager | Connectivity, Product team
Watch the full story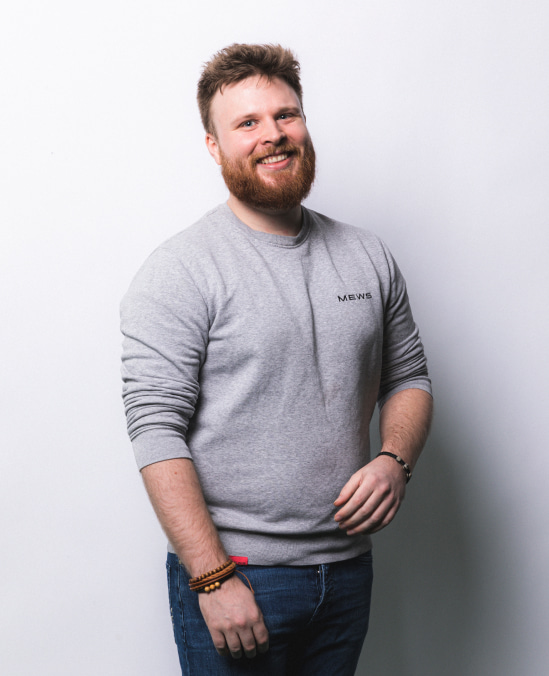 "I love the impact that I'm able to have at Mews. I feel truly empowered to not only influence my own workflows and projects, but to contribute to how the company operates and the decisions we make.

I love that suggestions are always valued, listened to, and often acted upon. All of that while working with some of the smartest and most inspiring people I have ever met."
Louis Van Hyfte,
Business Operations Analyst, Finance team
Watch the full story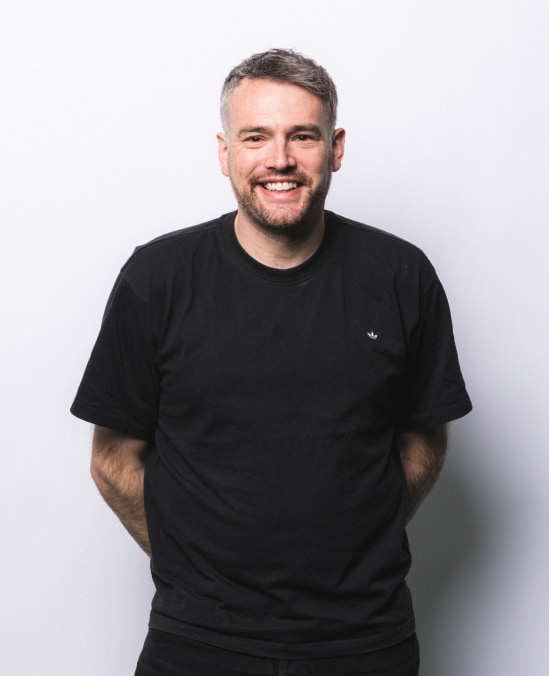 "The collective ambition of Mewsers was very apparent to me straight away and you quickly understand this is a special place to work. We all have the desire to build something that's memorable and significant, for us as well as our users.

I love the desire to create equity and transparency in Mews. As everyone gets equity in the company, it creates an incredible level of ownership and investment in the work we are doing."
James Mantle,
Director of Talent Acquisition - Recruiter for People and Finance, People team
Watch the full story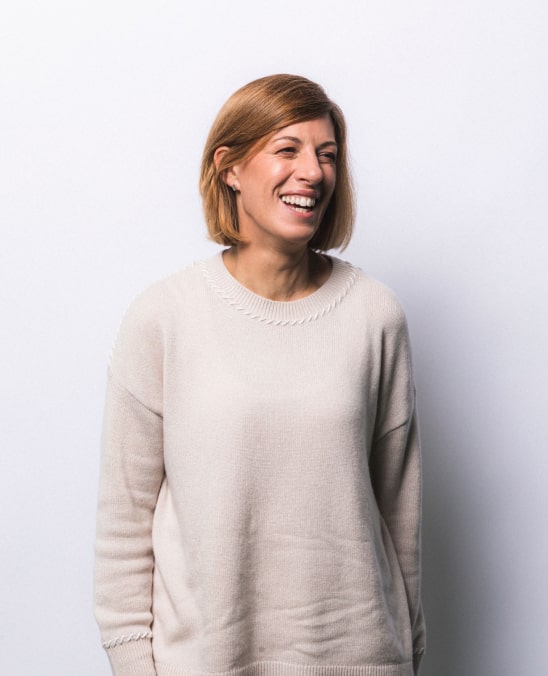 "From the first time I met the Mews team, you could feel the energy in the room. It was lively, there was laughter, and there was an enthusiasm and a freshness that made me think: this place is crazy and I like crazy! Mews is solving the right set of problems at the right time. Matt and Richard's instincts ten years ago were spot on, so Mews isn't just any other normal job opportunity. It's probably the best job of my life."
Leah Anathan,
Chief Marketing Officer, Marketing team
Watch the full story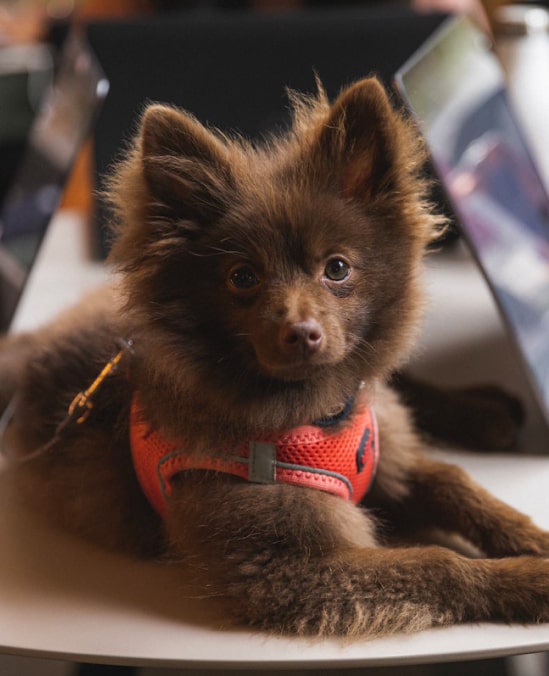 "Woof woof, woof woof Mews woof woof woof. Bark? Woof."
Teddy,
Co-Chief Barketing Officer
Our values
At the heart of Mews culture are our five core values. They're a distillation of how we work and how we interact with each other, and they're what we look for in every potential new Mewser.
Ambitious
We believe that great technology can make the human experience better.
Resilient
We're tough. The workload might be heavy, but one foot in front of the other.
Curious
We read, we discover, we ask questions, we challenge assumptions.
Human
We will all make mistakes. The key is to learn, get feedback and improve.
Open
We share our experiences with one another. We believe in an open culture.
Our founders were all in their twenties when we began, so we know the value of fresh thinking. The Mews Growth Program offers students, recent graduates and those early in their career a paid, full-time job with a pioneering hospitality tech company – that's us.
We're looking to attract and cultivate the next generation of talent at Mews. This won't be a typical "sit there and shadow" placement – our MGPs will work on real world projects, solve hard problems, and learn from industry leaders. You'll get exposure to a variety of different experiences and if everything goes well by the end of the year, we hope to make you an offer you can't refuse.
Two growth pathways

The Mews Growth Program offers three different pathways, each of which lasts 12 months and is fully paid. Choose the path that best suits your career interests and ambitions.

Pathway 1, Prague
Operations + Product and Technical (R&D)

Pathway 2, Prague
Operations + Finance + People

Apply for the program
Find out more
Two growth pathways
The Mews Growth Program offers three different pathways, each of which lasts 12 months and is fully paid. Choose the path that best suits your career interests and ambitions.
Pathway 1, Prague
Operations + Product and Technical (R&D)
Pathway 2, Prague
Operations + Finance + People
Apply for the program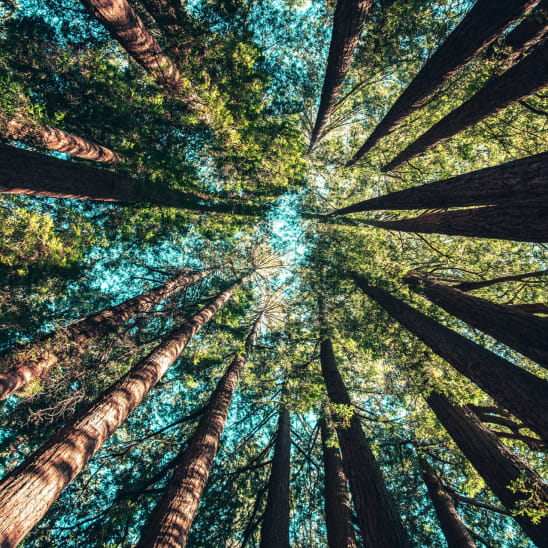 Climate justice
Our mission
Empowering hotels to combat climate change, to be more environmentally aware, and to engage with guests on these issues.
Who we work with
Hotels for Trees, Reused Remade
What we do
Provide paperless technology, encourage green hotel practices, plant trees, go carbon neutral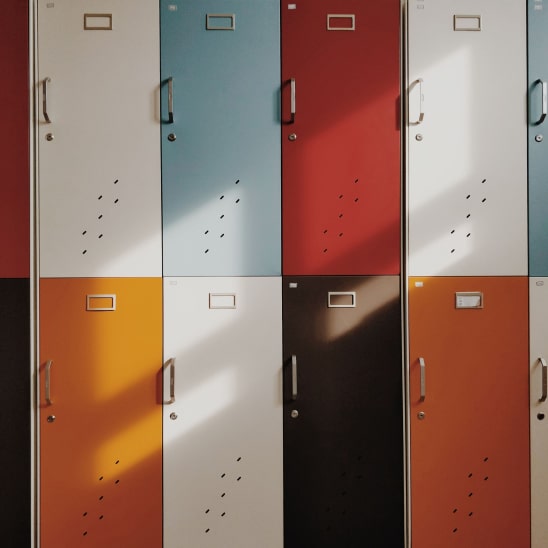 Furthering knowledge and education
Our mission
Creating life-changing opportunities for those in need around the world through education initiatives.
Who we work with
The Innocence Project, Save the Children, SOS Children's Villages
What we do
Volunteer teaching, raising awareness, mentor programs, Mews internships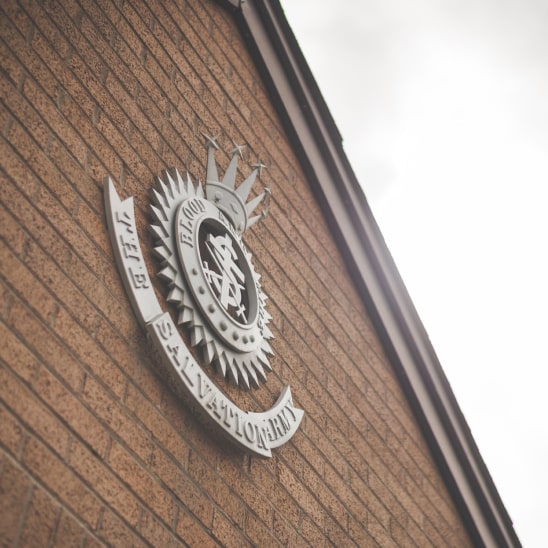 Helping the homeless and displaced
Our mission
Everyone deserves a home. Helping those on the street, on the move, or anyone in danger while making the world a little more hospitable.
Who we work with
The Salvation Army
What we do
Volunteering in shelters, donating clothes and office equipment, helping charities implement modern technology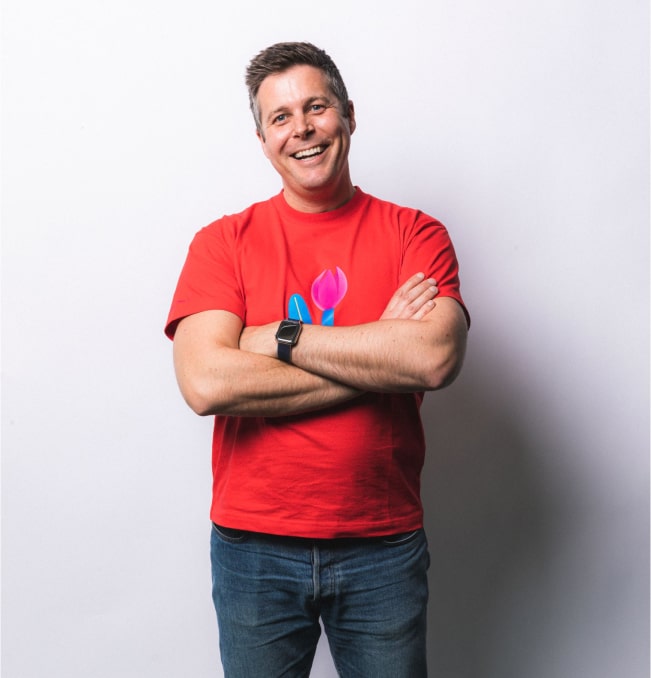 "Ultimately, hospitality is about caring for people, and through these great causes we're able to continue that mission. We have the passion and the technology to really make a difference and create a more hospitable world."
Matt Welle,
CEO
Follow us on Instagram @lifeatmews