The Mews Blog > How do hotels compare to Airbnb and what can hoteliers learn from it?
You may be wondering what the difference between Airbnb vs. hotel is. Airbnb has essentially changed the way consumers travel by offering a home-away-from-home with the possibility to cook and stay for longer periods of time comfortably. As Airbnb's growth went through the roof, the industry's sentiments towards the home rental site went through similar stages.
Without a doubt Airbnb is here to stay, so griping about it and waiting for it to go away isn't the answer. But why exactly do many travelers prefer the home sharing provider over traditional hotels? Let's consider what there is to learn from Airbnb's comet-like growth, the main differences and advantages of each of these types of accommodations.
The emergence of AirBnB
Everything started in 2008 when three friends Brian Chesky, Joe Gebbia and Nathan Blecharczyk rented out sofa beds in their San Francisco apartment for some extra cash. The simple idea soon turned into a home sharing business which let people rent out a spare room in their house or even their entire home while they were away.
The concept's popularity quickly grew since travelers loved the idea of staying in a local neighborhood, connecting with their hosts and feeling like part of the community they were visiting.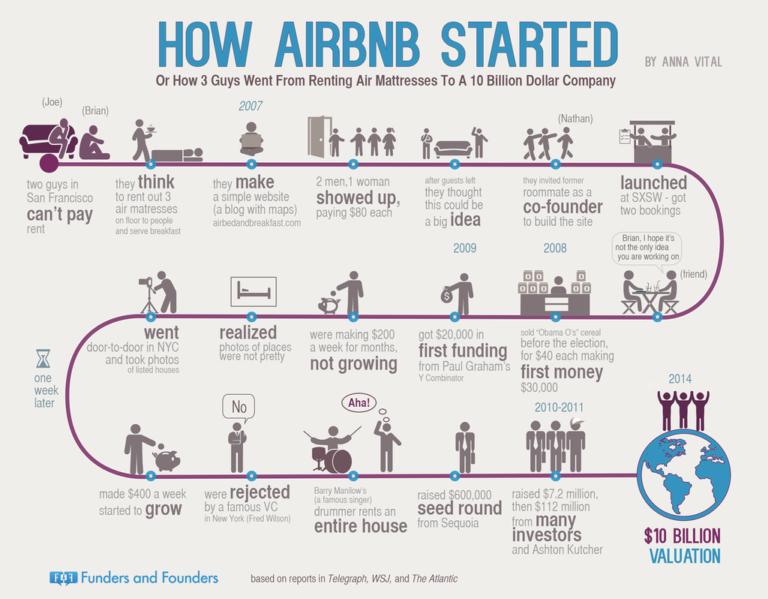 In only eleven years Airbnb went from being a living room project to a global business valued at $30 billion and set to go public this year or next. Today it's present in 65,000 cities in 191 countries and has over 3,000,000 + listings. This means it offers more beds than the top three international hotel chains combined.
Airbnb vs hotels. What are their main differences?
When it comes time for travelers to decide between Airbnb vs. hotels, there are many important considerations. For starters, guests need to be aware of things like how long can you stay at a hotel. In the case of an apartment, guests can stay longer than 30 days, but they are subject to a long-term cancellation policy, meaning that the first month is non-refundable.
Other important considerations include location, hotels tend to be located in the general touristic area, close to tourist attractions whereas Airbnb gives you the possibility to live like a local in more off-the-beaten track neighborhoods. Another substantial difference is service, whereas a hotel may have 24-7 reception, concierge and housekeeping services, an apartment rental relies on hosts to give you the necessary information, plus, unlike a hotel, they don't have regular cleaning service, so for longer stays, guests will have to do chores like laundry.
Advantages of Airbnb
Some of the main advantages of Airbnb are the fact that for longer stays, they can be more affordable and more comfortable, seeing as guests will have the possibility to cook meals and do laundry, saving money on laundry services and going out to eat every day. You also get the chance to live more like a local, going to the grocery store, visiting local shops and markets. For remote workers, an apartment can offer more comfortable accommodations for working, including high speed internet and a space to set up your office.
Advantages of hotels
Hotels are advantageous for short stays because they tend to be more centrally located giving you the chance to easily visit the tourist attractions from your hotel. If you are looking for luxury like top-notch services and amenities like a spa, on-site restaurants, daily housekeeping and toiletries, and turn-down services, then a hotel poses an advantage. Plus you have access to concierge and front desk help if you need it.
Discover 11 hotel amenities that will impress your guests.
What hotels can learn from Airbnb
Now that we've looked at the advantages of Airbnb vs. Hotels, let's take a look at what hotels can learn from Airbnb. Airbnb focuses on offering value in every destination. Hotels on the other hand mostly harp on rates and discounts which is not the way to get people to buy today. A Phocuswright study found that Airbnb gets 3x more repeat bookings than hotels and 5x more than major OTAs. If that sounds enviable, that's because it is.
Ditch generic for different
Many people stay at home rentals because they want something unique instead of a cookie-cutter hotel room. Airbnb can offer that because every apartment and home on the site is different. This gives the platform the advantage of reaching and appealing to a very wide target market.
This doesn't mean hotels need to undergo a complete renovation to make every room different to appeal to every type of traveler (although it could be an interesting idea). Instead, hotels need to focus on and advertise their key value offering. Identify what sets your property apart from the competition, whether it's style, location, its wellness offering or unique dining experiences. Find 9 ways to create interactive hotel experiences.
Do what AirBnBs can't (yet)
Today more and more people use Airbnb as either a lucrative side gig or even to make a full-time living by managing several listings. This has pros and cons. The good thing is that the increased number of listings gives guests access to the experiences in more places and satisfies the growing demand.
Some travelers have also learned the hard way that renting from homeowners looking to make a few extra bucks is not the same as staying in a hotel with trained hospitality professionals. Hoteliers can use this to their advantage by employing trained staff and living up to brand standards will be crucial to offer consistent service that will make the difference.
Become a local expert
Providing engaging information on attractions and activities nearby is also a must. Instead, this information should be right on the website to help generate traffic and draw in room shoppers planning their stay. Pre-arrival communication is another chance to share your local expertise and give guests the chance to book tours and excursions in advance. Hotels can partner up with, chefs, tour guides, yoga teachers or artists to create fun experiences for guests.
Make it feel like home
Another reason Airbnb became popular is that staying in an apartment makes travelers feel more at home than a hotel room. To remedy this, it's important for hotels to create an offering which makes guests feel less like they're in an unfamiliar place and more like they're coming home to something cozy and inviting.
Customize your services by adding in more complimentary services, and creating comfortable areas for guests to lounge, as well as multi-functional spaces for activities like co-working. This is another good way to improve the guest experience and generate ancillary revenue at the same time.
Effective, hassle-free communication
With the tech tools available today, communication with guests can be easy and efficient. Airbnb sets a great example for this. Its chat-e-mail hybrid makes communication between hosts and bookers quick and personal. Guests feel they can reach out to their host anytime.
Hotels on the other hand have a website which often works more like a barrier than an invitation to connect. Instead, hotels can leverage technology like mobile check-in and virtual concierge to encourage guest interaction and close the gaps.
Conclusion
There are many substantial differences between Airbnb vs Hotels and advantages depending on what a guest is looking for. One of the most important takeaways is that hoteliers can learn a lot from the platform, taking advantage of what works and capitalizing on what doesn't work as well to steer potential guests towards your property. Keep an eye on them because even in the future there will be plenty more to learn from them.
Understanding the Modern Guest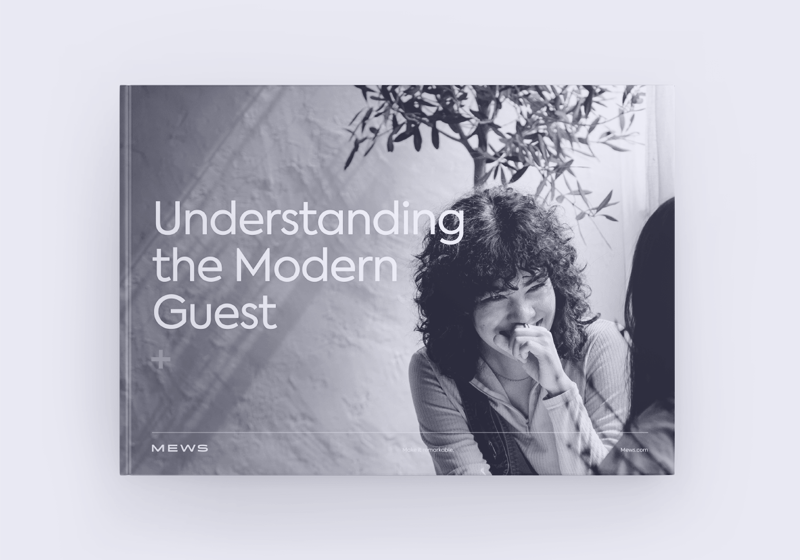 We have created this guide to help you maximize your revenue by understanding what travelers want and need today.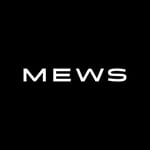 Hospitality hot takes straight to your inbox
Sign up to our monthly newsletter for industry insights, product news, partner updates and more.