The Mews Blog > Into Hospitality's Future with Chatbots
Chatbots are like Marmite (yes, that controversial, salty, British spread made from yeast extract): they've been around for longer than you may think, you either love them or hate them, and they're unlikely to disappear any time soon.
Believe it or not, the idea of chatbots first appeared back in the 1960s, although according to a 2018 Quora report, "only 20% of the internet uses chatbots but...93% of the internet is going to use chatbots by 2021." Branded by many as "the new apps", companies across a host of different sectors are currently busy pouring time and resources into developing chatbot technology, in a bid to recognise (and begin capitalising on) their true potential.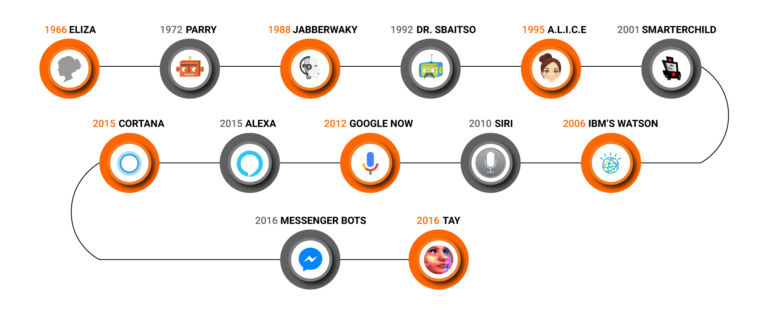 Ok, interesting, but what exactly are they?
Chatbot
noun [c]
/ˈtʃatbɒt/
1] Short for chatterbot, is an Artificial Intelligence (AI) feature that can be embedded and used through any major messaging applications.
2] A computer program designed to simulate conversation or "chatter" with human users through text or voice interactions, especially over the internet.
Under the chatbot umbrella sit two types: simple and smart. Simple ones work based on pre-written keywords that they understand, whereas smart ones rely on AI to communicate with users. Both can be used by hoteliers in a multitude of ways, including to...
> Automate repetitive admin tasks (which in turn allows staff to focus their attention on continually improving the stay experience)
> Offer guests the option of mobile check-in
> Respond to guests' real-time queries 24/7 (unlike humans, chatbots can work endlessly day and night)
> Send out tailored promotions and relevant experience suggestions to guests (they excel at collecting customer data from past interactions)
> Request guests' post-stay feedback (in a less intrusive manner than the usual snow storm of repetitive emails)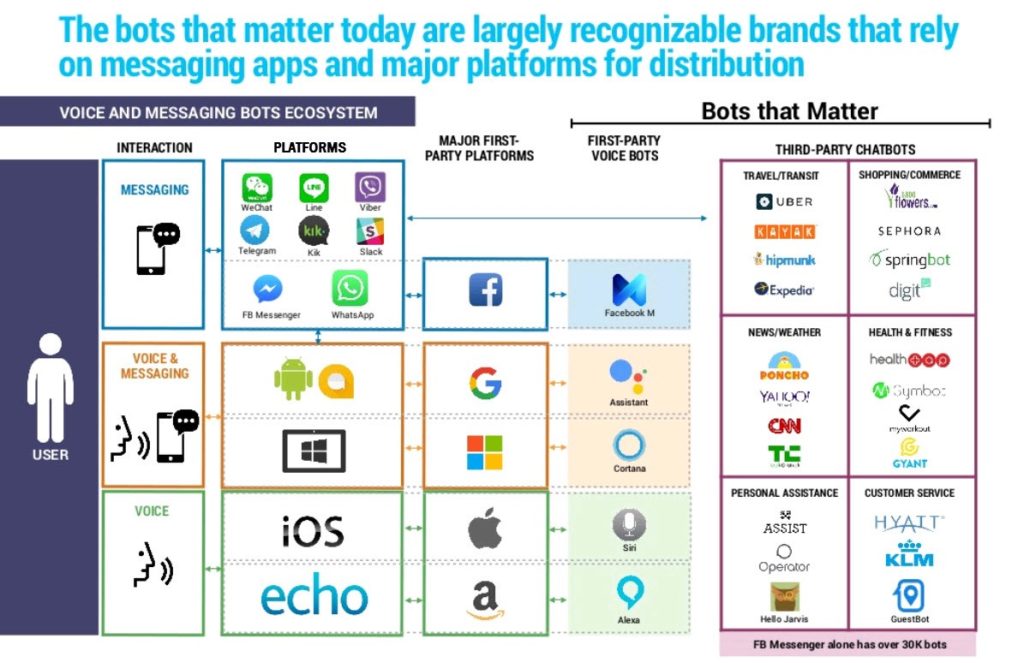 And the impact of such chatbot usage? An increasingly frictionless stay experience. This is a term that's been much-used in 2019 hospitality trend predictions, and essentially refers to an increasing preference for less intrusive communication between hotels and guests (think: texting the reception rather than calling), a very high level of personalised service (restaurant recommendations based on a guest's likes and dislikes), and slick operational efficiency (dealing with requests for extra towels or wake up calls by text rather than a phone call).
Like the benefit of a hotel property replacing its legacy PMS with a modern platform, innovative technology helps to reduce traditional customer service grievances.
In creating frictionless experiences, hoteliers' aims include:
> increasing guest loyalty and engagement with their property or brand
> driving additional revenue
> removing language barriers and expanding the potential market
As the heat continues to be turned up on hospitality chatbot development this year, we can expect to see them taking on more and more responsibility and playing an even more vital role in empowering hotels to deliver the fluid, seamless, connected, personalised experience that guests have come to expect as standard in 2019.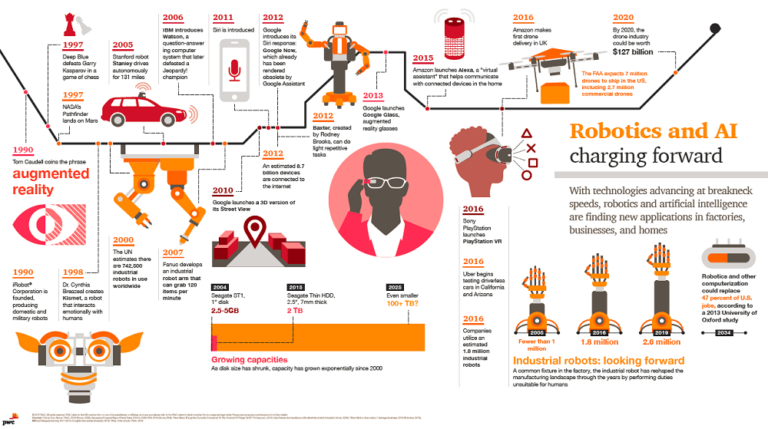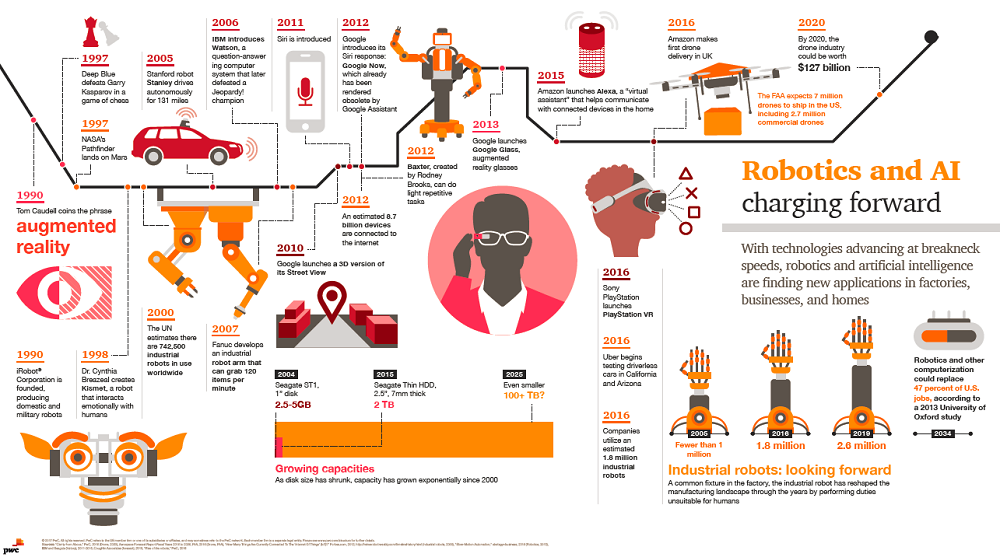 ---
Chatbots: friend or foe to the hospitality industry?
Looking into the not-so-distant future, it's conversational hospitality that is going to be the buzzword getting SEO fans all excited. Translated from industry speak, this means that we're going to see a shift in the way in which businesses in hospitality interact with their guests. The emphasis is going to be on digital-centric and convenience-driven communication, via tools which combine the intimacy of human-to-human interaction with the efficiency of machines.
Technology can't replace good hospitality, but it can be an excellent accompaniment.
This doesn't mean the end of 'real life' human interaction though. Hoteliers, you are simply going to have to up your multitasking game so as to ensure you strike the right balance between keeping up to date with technology, meeting guests' expectations and delivering consistently exceptional service! And this is where chatbots come into play…
Not only are they a (relatively) new and innovative way for you to interact with your guests, but they represent a whole new communication channel which can be used for free and without the need to download yet another app. Chatbots can generate relevant, contextually informed responses to a variety of prompts, allowing guests to enjoy a seamless, consistent, and personal experience.
Messaging is now seen as less of a future trend and more of a strategic focus to enhance the guest experience.
They may be intangible, but the disruptive power of chatbots should not be underestimated! Savvy hoteliers who effectively integrate them into their digital strategy can expect to enjoy benefits such as a reduced reception workload, more direct bookings, higher customer engagement, more accurate guest profiling and increased guest loyalty.
---
Intercom's Kate O'Hanlon spoke to the BTTHF 2018 audience about the importance of leveraging automation to enhance the user experience
---
Leading by example
These hospitality players wasted no time in jumping into the thick of the chatbot action that is currently remodelling the industry:
Edward ™ by Edwardian Hotels London
A charming, chatbot-powered, multilingual, virtual host who is available 24/7 to answer guests' questions, provide personalised information, and redirect service requests to hotel staff instantly and efficiently. His knowledge extends to over 1200 topics about the group's hotels, and he can also handle complaints, knowing how to propose immediate callbacks with human staff and when to escalate requests to the General Manager.
The world's first smart, texting concierge solution for hotels. Using a mixture of staff expertise and cognitive intelligence, Ivy lets guests submit questions or requests through simple, free-format, text messages (currently possible in English, Spanish, Chinese and Japanese). She then recognises and classifies these queries and responds in an instant with answers or actions.
A communication system which allows hoteliers to manage all guest communication from one single platform, and program automated targeted messages to be sent to their guests. Their smart, AI-powered chatbot, Zoe, is available 24/7, speaks eight languages, and connects directly to a PMS.
Artificial intelligence programs and self-service applications are only as valuable as the information that resides inside their databases.
If you're still not sure whether to put a chatbot on your technology wishlist, we've rounded up a few of the major pros and cons when it comes to adopting one:
Reasons to bot:
> Excitement around conversational user interfaces is still on the rise, 'automation' is the word on everyone's lips, and the app ecosystem is exploding. Offer your guests a tech-driven experience sooner rather than later, and in doing so, gain a competitive edge over other hotels.
> IT services provider Cognizant predicts that "by 2025, many technologies that are just emerging today will have moved into mainstream operation. Chatbot services will integrate with booking and purchasing, forming a new notification channel for guests." Get ahead of the game on this side of 2020!
> Context-aware chatbots will both enrich your brand's digital toolkit and put your guests in control by offering them real-time, two-way interaction using conversational human language.
> They can be used to 'catch' otherwise lost interactions such as a caller who hangs up because they've been left on hold for too long when phoning to make a booking.
...or not to bot:
> Reverting back to 'The Marmite Factor', most chatbots work from a limited database and are programmed to ask users to repeat their question, paraphrase it, or simply try again. And again. Either you love it or you hate it!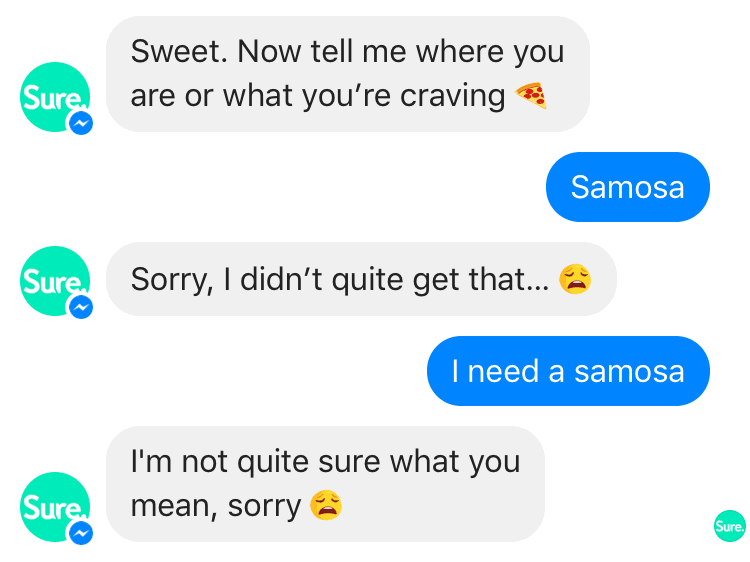 > It is undeniably pretty risky to use 'emotionless' (as they're often called) chatbots in hospitality, a service industry in which emotional intelligence and 'the human touch' are the very essence! Human contact is especially appreciated when problems arise, and it's vital that hotels get the balance between bots and humans just right: using technology to strengthen and complement the existing humanised guest service, and ensuring that chatbots hand issues which they can't resolve over to humans at the right moment.
> Like the Nokia 3310, Game Boys, Furbys, and many other great things in life...the novelty of chatbots will, in time, wear off. The irritation factor will overtake user appreciation, and another trend will step into the spotlight.
The global market for chatbots reached to US$88 million in 2016. The market is expected to grow at 36% CAGR, to more than US$1 billion by 2023.
---
The future is bright, the future is...bot-filled?
Well, that remains to be seen! What is already clear though is that, in order to survive, both the design and the capabilities of chatbots will need to continue evolving swiftly and strategically. They will need to become even more intuitive and even more useful (borderline indispensable), whilst never crossing the dangerously thin line of pretending to be human.
Interestingly, it seems that some of the smartest hospitality chat platforms are opting for a humanised approach from the outset.
One of the most cutting edge is Four Seasons Chat, a digital communication service which is available on nine messaging platforms, capable of translating more than 100 languages, and delivers average response times of 90 seconds or less. It allows guests to interact with in-house teams via text message before, during and post-stay. The surprising part? It's powered by people, rather than AI! Fours Seasons' explanation? "To facilitate and strengthen personal connections, and ensure guest expectations are met and exceeded every day."
HDB Solutions is a forward-thinking instant messaging platform not powered by AI. It's essentially a chat connected to a booking engine, and designed to help hotels convert undecided website visitors into direct bookers.
For HDB's founder, Eddy Mimoun, it's about "striking the right balance between what's at stake and the emotions that are involved. Chatbots are the perfect tool for a simple task such as ordering room service, but when it comes to booking a family holiday there's far more at stake. The experience and the quality of the service are super important, and unlike chatbots, human-based chat offers the major advantage of being able to reassure clients."
Current product trends suggest that the lifespan of chatbots in hospitality is going to be determined by the extent to which hoteliers get the balance right and use technology to empower, not replace, humans.
---
Chatbots and Mews: a future love story?
Fact of the day: 80% of queries that the Mews support team receives are simple, repetitive ones. Whenever we can, we respond to these as efficiently as possible using AI.
The other 20% are more unique and complex, and we ensure that it's intelligent, human, software experts who take care of answering them, not chatbots. We offer this support on a 24/7 basis, and in a multitude of languages, so as to reassure our clients that we're there for them whenever they may need us.
At the end of the recent Mews & Microsoft 2019 Hackathon we pinned down Vojta Kopal, our Head of Data Team, and got his take on chatbots and whether they're worthy of all the hype…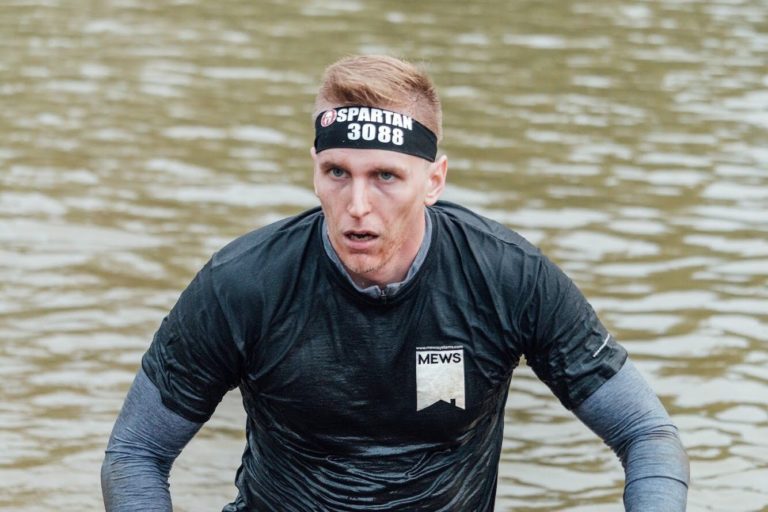 Hackathon
noun [digital technology]
/ˈhakəθɒn/
1] a social coding competition event where software programmers, developers, designers, etc. come together and work in groups to improve upon or build and design a cool new, fully functioning, software program by the end of the event.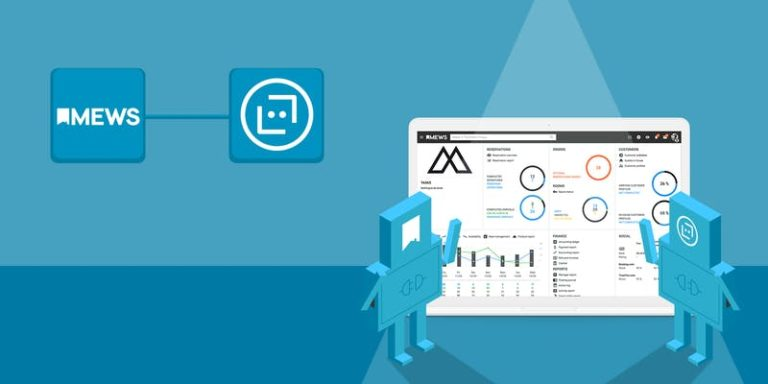 Q: You were the brainchild behind the Mews & Microsoft 2019 Hackathon which took place in Prague last month. What made you run this event?
The aim of the day was to build a chatbot on top of the Mews platform, and suggest how it could be implemented using our PMS. It was pretty unique as it was based on a specific scenario using the Microsoft infrastructure with our system, and required coding and programming. Before the hackathon I was of the opinion that if you limit the goal to certain specific tasks, chatbots can be really easy to implement. I'm pleased to say that I still believe this to be the case!
Q: Whose chatbot would you say is a great example of how useful they can be?
Revolut's chatbot, Rita, stands out for me as it's very good for initial support, before they connect you to a human.
Q: Go on Vojta, choose your camp: are chatbots worthy of the hype?
I think that they can be very useful for certain types of businesses, yes.
When it comes to our industry, hospitality chatbots have a lot in common with our PMS: both relieve hoteliers of basic, repetitive tasks so that they are free to spend more time interacting with their guests. They're great at helping manage events too, as instead of building a whole new app for a one-off event, you can just build a chatbot.
Q: And finally, can we expect to see a chatbot joining the ever-growing Mews family any time soon?
Well...we're currently busy improving the Mews Marketplace, so that as of April it will be possible for anyone to build a relevant app, chatbot or integration and sell it to hoteliers via our platform. Programmers will simply need to set up a profile, upload their creations, and then begin selling. It'll be similar to the Apple App Store, and Mews will take care of the invoicing side of things, making it a very straightforward process for everyone else.
---

Hospitality hot takes straight to your inbox
Sign up to our monthly newsletter for industry insights, product news, partner updates and more.