The Mews Blog > 5 ideas to maximize your hotel rooftop revenue
Looking for ways to maximize your hotel's rooftop revenue? Rooftops are prime real estate, so let's explore how to turn them into an additional revenue stream. From theme parties to pop-up restaurants to live music, rooftops can host a variety of events.
You'll get top tips for turning your rooftop into a lucrative venue that drives profitability, sets your hotel apart from the competition and expands your market share. Get ready to unlock the potential of your hotel's secret weapon: its top floor.
The potential of rooftops in hospitality
Rooftops have tremendous potential to boost your revenue. Regardless of the views it has or the services you offer, the feeling of being on top of the world is easily marketable. There's nothing like a beautiful sunset, a picturesque skyline, or a panoramic view to enhance the feeling of exclusivity. Guest satisfaction is almost guaranteed.
By leveraging rooftops creatively and strategically, hoteliers can create brand differentiation and add a unique selling point that appeals to guests and locals. Corporate gatherings, after-work drinks, movie nights – these can all take place on your hotel's rooftop. Plan diverse experiences for each target audience to ensure a unique offering at any time of the year.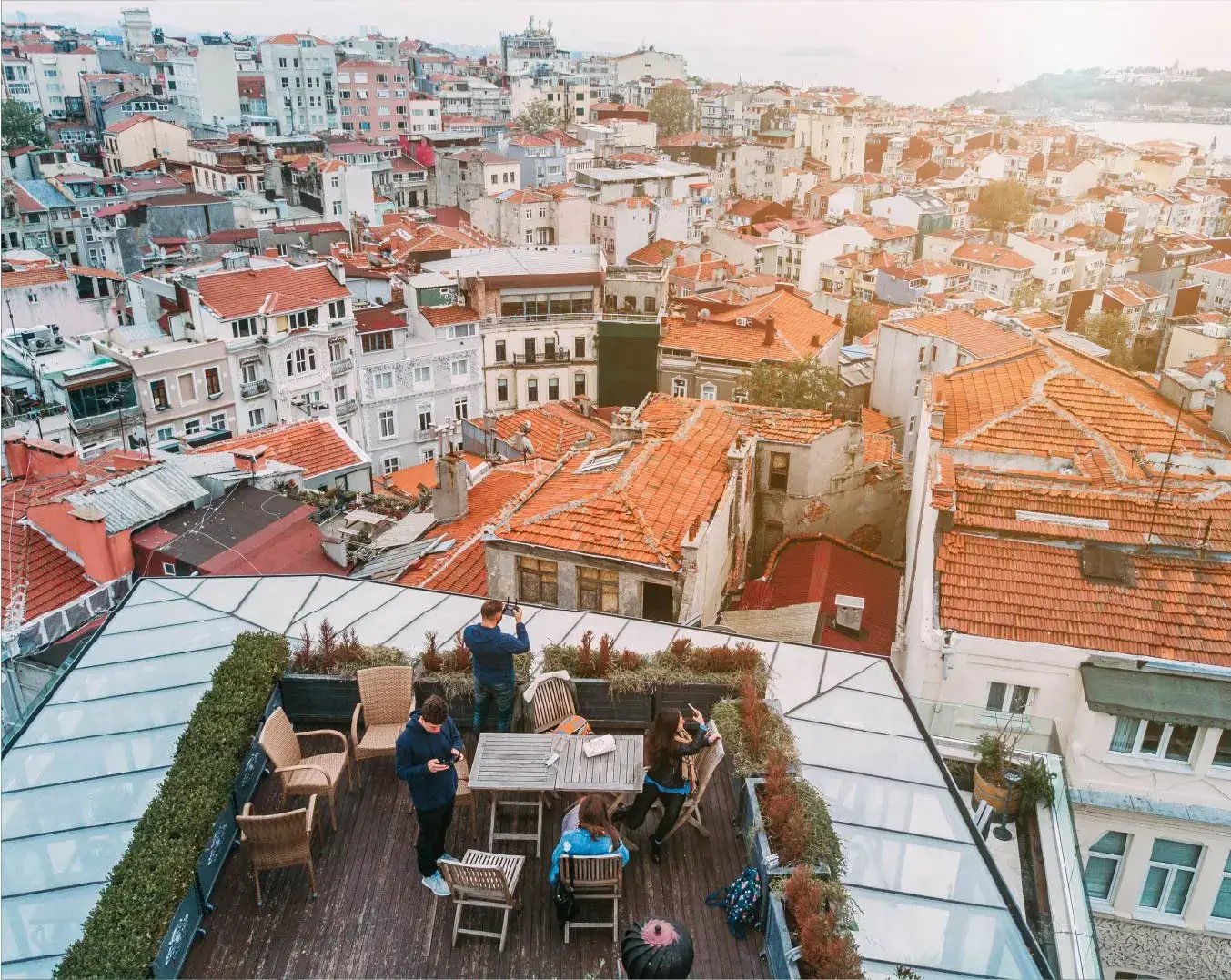 How to maximize your hotel rooftop revenue
There are many ways to maximize your hotel rooftop revenue. Let's take a look at some of them.
Wellness
Wellness activities on your rooftop are amazing income generators. You can offer poolside massages and other pampering services while charging non-guests a premium fee to use the hotel's pool. Or invite a yoga teacher to guide sunset classes on the rooftop. Add a healthy brunch or dinner, and you can charge premium rates for this relaxing package.
Events
Events can help you attract different target groups. Here are some ideas: rent out the rooftop for a teambuilding event or host local DJs – it will encourage locals to visit your rooftop bar. To promote your restaurant, offer a special rooftop tasting menu with a jazz band to make it an unforgettable experience.
Promote sustainability
Incorporate green spaces, such as rooftop gardens, that can provide herbs for your restaurant. Don't forget to promote the green values of your hotel to draw guests who place a high value on sustainability. The better your brand values, the easier your guests can identify with your hotel's vision and stay local to your property.
Find out the 10 best strategies for increasing hotel revenue.
Want to offer a unique experience? Green rooftops attract bees – you can create your own branded honey and invite guests and locals alike to delve into the world of apiculture. Staying eco-friendly will help you connect with environmentally conscious guests and operate more responsibly.
Bar or restaurant
Bars and restaurants are probably the most common ways to maximize hotel rooftop revenue. Signature cocktails paired with a sunset DJ set or an exclusive dinner menu are popular for a reason – they can maximize profitability and put your hotel on the list of must-visit places.
Choose Mews to increase your rooftop revenue
To maximize rooftop revenue, you need to have the right software. For example, a restaurant requires a payment system that integrates seamlessly with your PMS. A POS integration that works directly through your PMS allows guests to forget about their cards, making rooftop payments completely effortless.
A robust POS delivers a smooth payment journey across your property, from the front desk to the rooftop bar and restaurant to events. Making payments easy also translates to more sales.
Event management
Mews also has event management integrations. These help you better manage private events and party spaces from your hospitality cloud. It shows you exactly how much revenue your rooftop is driving by measuring metrics like RevPAG. Using these numbers, you can make a case to hotel management about the importance of utilizing the rooftop space. Learn more about rethinking spaces with Mews.
Spa management
Mews offers different integrations to help you manage spa operations. From rooftop massages to other wellness services, Mews has it all, making management across all your platforms an integrated experience.
Upselling
Rooftop experiences should be designed to boost revenue and maximize upselling opportunities. Modern upselling software makes this process easier, ensuring your hotel's offers are easily marketable and targeted at the right audiences.
Conclusion
Hotel rooftops are a goldmine for untapped revenue. All it takes is a little creativity to draw local crowds and guests. The more you tap into the local community, the more you can ensure profitability year-round. We hope you feel inspired to transform your hotel rooftop and increase guest satisfaction and revenue.
Download our guide Maximizing Your Property's Full Potential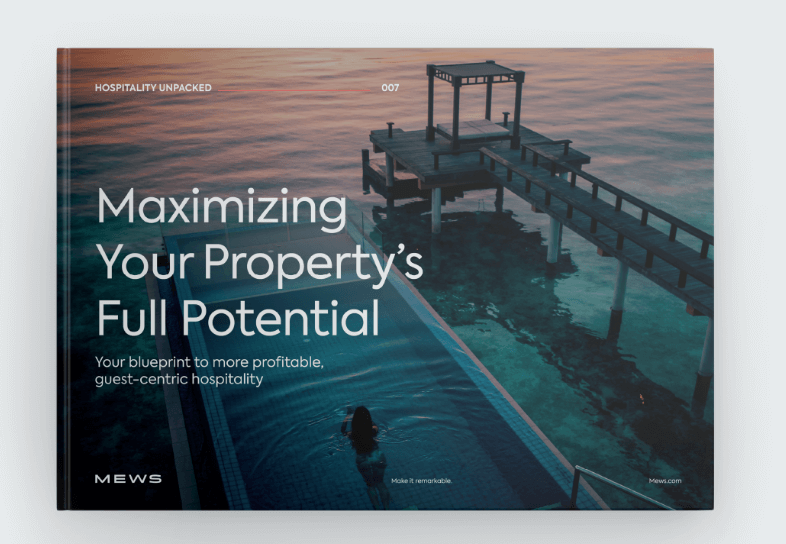 Learn how to better utilize your hotel space in order to increase and diversify your revenue, and modernize your guest experience.

Author
Eva has over a decade of international experience in marketing, communication, events and digital marketing. When she's not at work, she's probably surfing, dancing, or exploring the world.
Hospitality hot takes straight to your inbox
Sign up to our monthly newsletter for industry insights, product news, partner updates and more.