The Mews Blog > 4 ideas for generating more revenue with your hotel lobby
Hoteliers are always looking for ways to effectively use their spaces, either by making them multi-functional or taking advantage of all the inventory. Today, we'll introduce four revenue-generating hotel lobby ideas so that you can make the most out of one of the prime areas of your hotel.
Starting with the importance of the lobby to how it can generate more revenue, we'll show you the best hospitality tools for maximizing profitability. Just remember – never underestimate the potential of any space in your hotel.
The importance of the lobby in hospitality
What is the first thing you see in a hotel? The lobby. This is where guests interact with staff for the first time and make a snap judgment about whether they chose well. For hoteliers, lobbies are the first and final touchpoint of all operations.
Hotel lobbies play a crucial role in your brand image, as they offer guests a snapshot of your hotel's identity. A well-designed and functional lobby can improve guest satisfaction, encourage repeat business and help create positive word-of-mouth. All while boosting your bottom line.
How the lobby can help your hotel to generate more revenue
Lobbies can generate more revenue by serving as a communal space that encourages interaction between guests and locals. You could also use it as a space to sell goods and services. By redefining the concept of a hotel from a place that offers beds to one that merges different experiences, you can generate more revenue and improve the overall experience with your brand.
Upselling and marketing
Want to advertise your spa, gym, or events? A hotel lobby is a perfect spot to feature promotional displays, brochures and information about additional services. This approach can drive guest engagement and encourage upselling of dining experiences, tours and other packages. Tell your front desk staff to interact with guests during check-in to encourage these upsells.
Food and beverage
A hotel lobby is an excellent place for a coffee shop, a bar, or a restaurant. It's usually at street level, making it easier to spot from outside and entice locals, businesspeople and guests to come in. You can offer a lunch menu or after-work happy hours – both will be appreciated by tourists looking to relax and replenish after sightseeing.
Pairing drinks and food with socializing will entice guests to dine on the premises, increasing food and beverage sales, which does wonders for your bottom line. You can also serve food to late arrivals who won't want to stray far from the hotel for a midnight snack.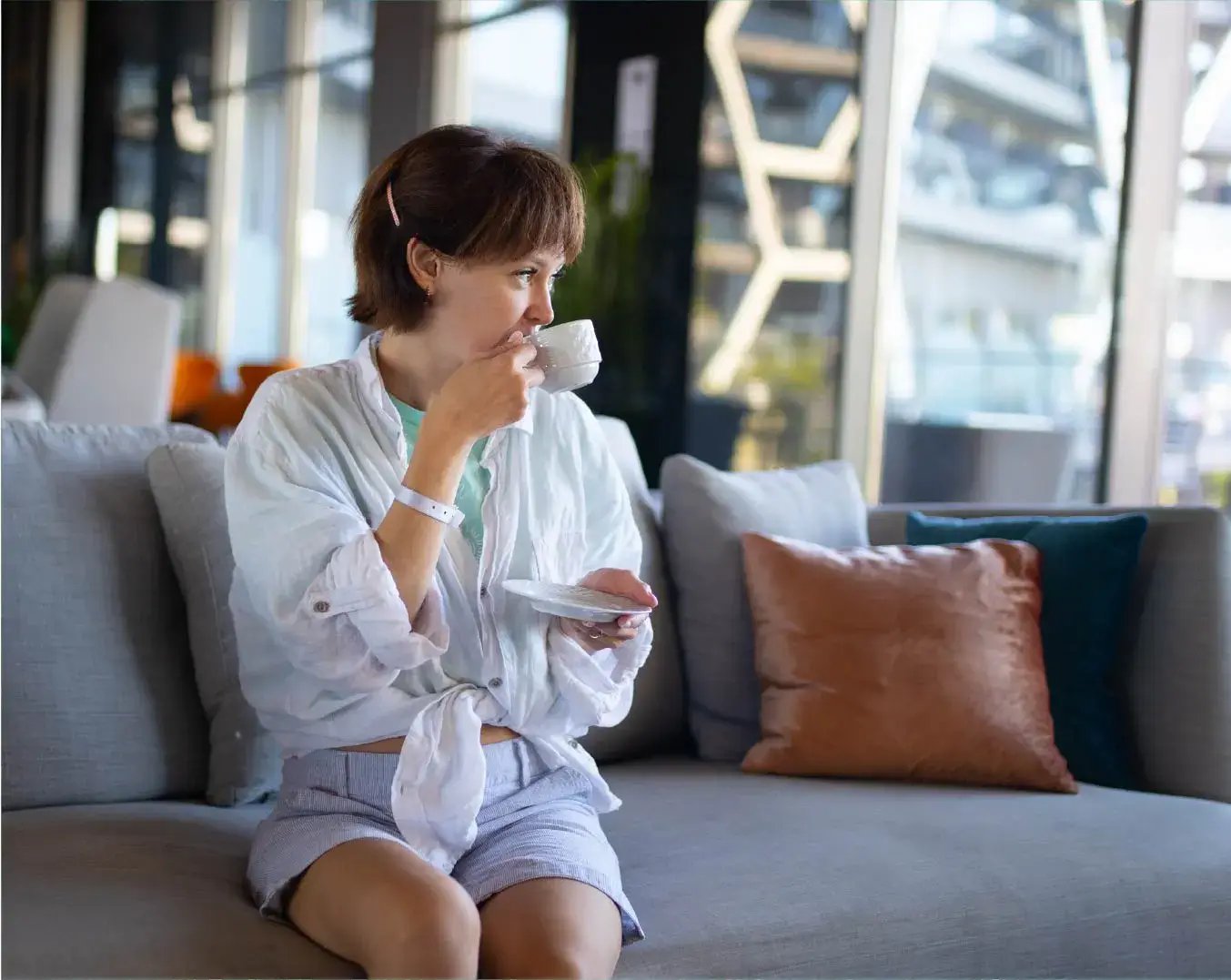 Gift shops and merchandise
If your hotel branding is fun and attractive, your lobby is the best place to sell merchandise. Need ideas? How about branded water bottles, a stylish and eco-friendly solution? You could also sell your line of organically made jams and honey. Either way, the lobby is a fantastic place for impulse buys of merch that promotes word-of-mouth marketing.
Creating modular space
Now that technology is so versatile, there's no reason to limit your revenue-making potential to single-purpose spaces. Your lobby is no longer an office for front desk staff to welcome guests and guide those who have completed mobile check-in. Nowadays, you can turn your hotel lobby into a co-working space to attract digital nomads.
You may even consider setting up a business lounge and renting it for meetings or events. Set up event packages and connect with catering services to attract business clients. By diversifying revenue, you won't have to rely on room sales only to meet your bottom line.
How can Mews help you to generate more revenue with your lobby?
Embracing a flexible hospitality cloud as Mews lets you move on from clunky desktops by implementing a self-service kiosk. You no longer need to rely on a stationary, single-function reception desk. Instead, why not explore a more fluid concept where you can welcome guests anytime, anywhere, providing a more personal and modern experience?
With Mews, you can also have an integrated POS (point of sale) throughout your property. In a matter of seconds and a few clicks, your staff can charge guests no matter where they are on your property – in a pool or their room.
Conclusion
Now you know how easy it is to transform your hotel lobby into a multi-functional space that drives ancillary revenue while promoting a positive guest experience. Feeling inspired? Discover more ways to rethink your lobby design.
Download our guide Maximizing Your Property's Full Potential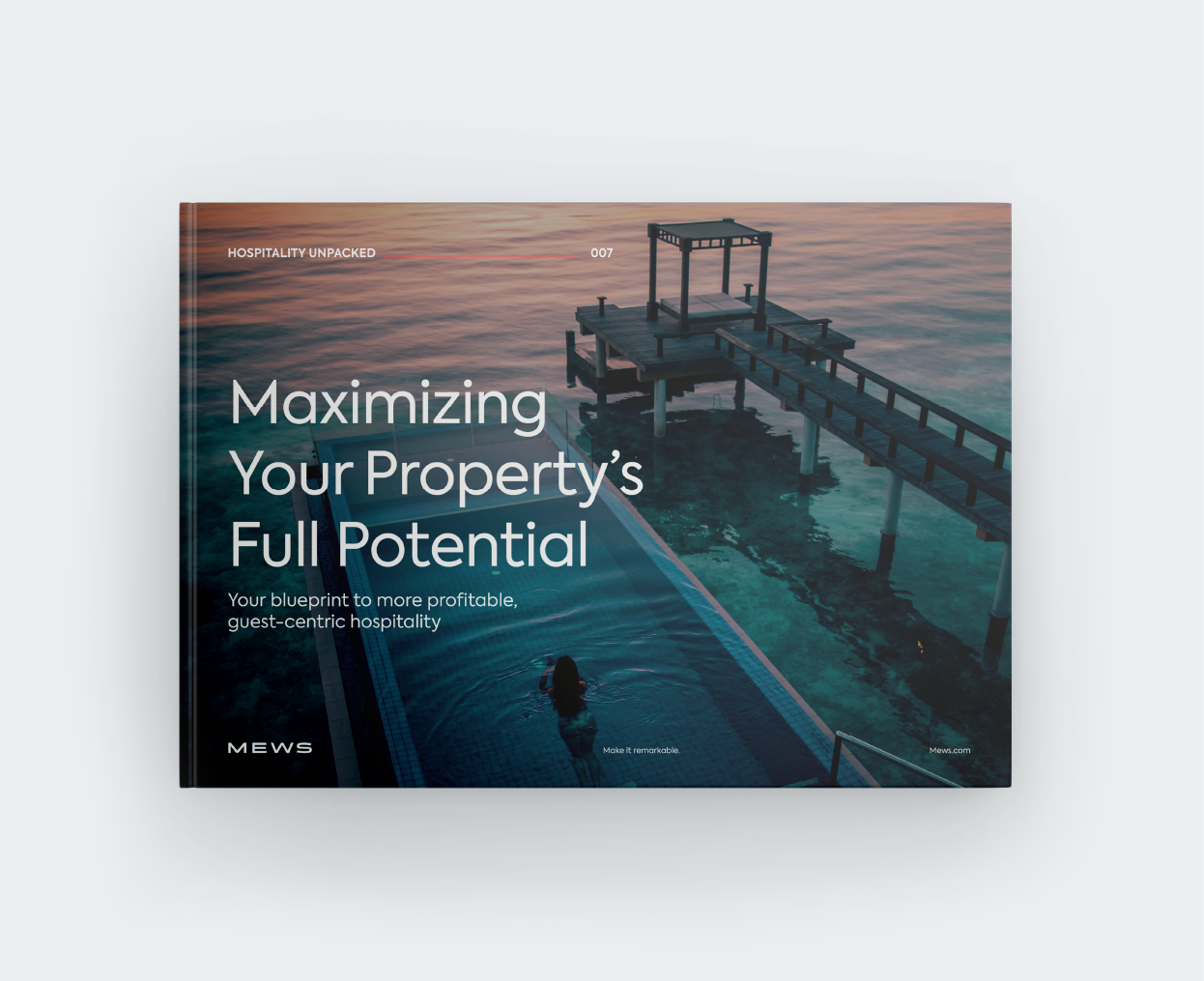 Discover ways to optimize your hotel's space for enhanced revenue and a more innovative guest experience.

Author
Eva has over a decade of international experience in marketing, communication, events and digital marketing. When she's not at work, she's probably surfing, dancing, or exploring the world.
Hospitality hot takes straight to your inbox
Sign up to our monthly newsletter for industry insights, product news, partner updates and more.