Ti sei stancato di dover costantemente inserire una password per accedere al PMS quando ti fermi un attimo a parlare con ospiti o colleghi? Abbiamo la soluzione che fa per te! La nostra nuova tecnologia di riconoscimento facciale ti evita questa grande seccatura! Ecco il nostro Hadley che ci spiega quanto sia efficiente e facile da attivare in Mews:
Con l' introduzione di questa innovativa funzionalità la disconnessione automatica non sarà MAI PIÙ una frustrazione ogni volta che ti allontani dalla reception.
Questo sistema semplice e snello ti permette di bloccare il tuo account nel Commander anche per cambiare velocemente utente e poi sbloccarlo nuovamente usando la tua faccia! (O una password o un codice PIN, se proprio preferisci). Se non sei ancora convinto al 100% della sua efficacia, scarica una prova gratuita e sperimentalo tu stesso.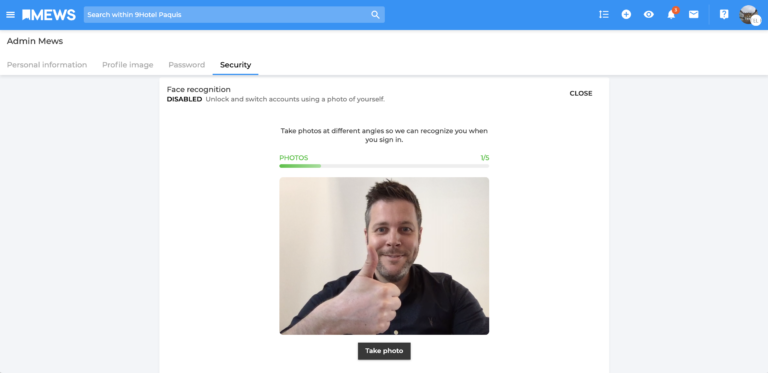 Autrice:
Sara Arzan
18 giugno 2019
Check in with the latest in hospitality
Sign up to our monthly newsletter for industry insights, product news, partner offers and more.