The Mews Blog > All you need to know about hotel door locks
Locks and keys are undergoing a rare historic shift from mechanical to electronic, after having evolved little for millennia. The foundations for the current change were laid in 1975 when Tor Sørnes patented the first electronic keycard lock and opened a new market for programmable locks and the potential for a range of authentication methods. Half a century later, it seems we are only now starting to glimpse the potential for electronic lock technology.
Key integrations
Door locks are some of the oldest - and worst - technologies used in the hotel industry today. Furthermore, the hardware can be so prohibitively expensive that hotels will often wait for over a decade to upgrade to new hotel door locks. This lack of lock innovation is too often the biggest hindrance to a guest's potentially perfect and seamless online check-in. The reality for hotels stuck in this vicious circle is that there is never going to be an easy way to distribute the key to the guest automatically unless they make some fundamental changes.
Today, the majority of hotel chains operate with familiar key card technology, led by the likes of Assa Abloy, Onity, Salto, and SmartKey. Magnetic key cards dominate but RFID and NFC cards and fobs, which some believe are easier for guests to use, are also common. For hotels, integrating these key card systems is too often a headache, but setting up a keyless door lock system needn't be with the right Property Management System.
Assa Abloy, for example, offers door opening solutions drawing on the world's largest selection of locking products and can integrate with a smart hotel PMS without hassle. Our Mews Commander PMS connects with their popular Vingcard-Visionline solution to allow staff to cut keys directly from the PMS without the need to log in to any separate portal.
In fact, Mews PMS easily integrates with all the leading manufacturers of electronic hotel door locks and hotel key cards, including Assa Abloy, Onity, Kaba, Hotek, Salto, Hafele and SmartKey, to name a few. Beyond security integrations, the Mews PMS connects with some of the most popular integrations types in hospitality, from revenue management and marketing to finance and business intelligence.
Mobile keys
Locks are transitioning from being isolated to interconnected and the future revolves around the smartphones we all carry in our pockets. Although magnetic key cards remain the industry standard for hotels, several chains have been experimenting with using smartphones as room keys over the last few years. The technology was first adopted by smaller hotel groups, with Aloft one of the earliest adopters in 2014. Since then, Hilton and Starwood (now Marriott) have become the most prominent champions while Hyatt is toying with a separate app.
The Hilton hotel group, which first started trialling the technology three years ago, revealed that the smartphone unlocking system is now in use in around 1,700 of its hotels across the US and Canada, notching up 11m uses so far without a single security breach. The company has started a rollout in the UK and aims to have 100 online by the end of the year.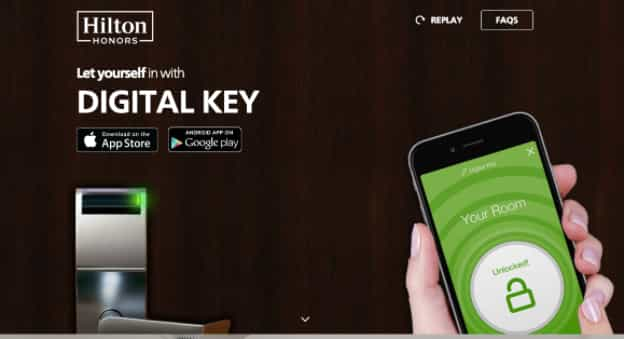 Hilton's system requires customers to download an app and "activate" their digital key a day before arrival. Using the app, they can check-in early and also choose their preferred room. On arrival, customers press a virtual "unlock" button on their phone as they approach the door to their room.
Marriott, which became the world's largest hotels group by number of rooms following its $14.6bn acquisition of Starwood Hotels & Resorts last year, have been slower to adopt the technology but has said its digital key will be operational in 700 sites by the end of year.
At last month's Hotel Technology Revolutions Forum, TJ Person of hotel mobile key solution provider OpenKey showed us what the new guest experience powered by OpenKey looks like. "The reality is that 67 percent of guests would prefer a smart-phone key for their room over a traditional card key," he revealed. "But getting there has been complex with many lock companies requiring complicated integrations, legacy PMSs making it difficult to deploy cloud based mobile key solutions and, of course, cost effectiveness for hotels. OpenKey has now solved these issues so that guests can download one free app (or integrate into your own hotel app) for worldwide access while giving bank level security to your room."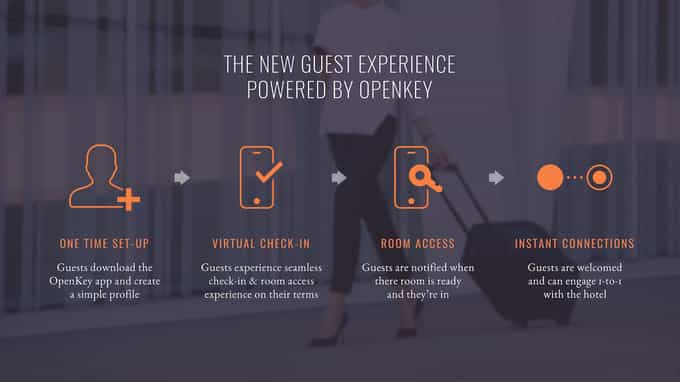 Other smartphone options include the Sesame door lock, a clever solution for both hotels and homes which retro-fits around deadbolt locks and takes seconds to install. While industry leaders Assa Abloy, Hotek, Salto, Hafele, Onity, Kaba and Messerschmitt have also rolled out mobile key solutions and further underline the direction things are going.
Dutch startup 4Suites is taking a different approach and can (cheaply) install a simple chip into almost any lock to make it mobile accessible and all without the need to replace any existing hardware. Furthermore, instead of using expensive battery draining wifi protocols, the chip communicates using less thirsty frequencies, saving everyone time and money.
What technology will win?
But which wireless protocol will become the next standard for mobile keys and which handsets will be supported? Much like the Betamax and HD-DVD format wars in the past, there's likely only room for one standard around mobile hotel door locks and, until the market picks a winner, hotels will need to decide whether to hold off on lock upgrades or risk backing a losing technology.
Most mobile key solutions in hotels have thus far used near field communication (NFC), the platform championed by Samsung and handset makers running the Android operating system. But, as usual, Apple went against the herd and decided not to integrate NFC technology into the iPhone, preferring to launch iBeacon instead, a proprietary Bluetooth Low Energy technology built on top of the open-standard Bluetooth. At the time, Apple further criticised NFC technology for certain security problems, the cost and its limited range of approximately 10 cm.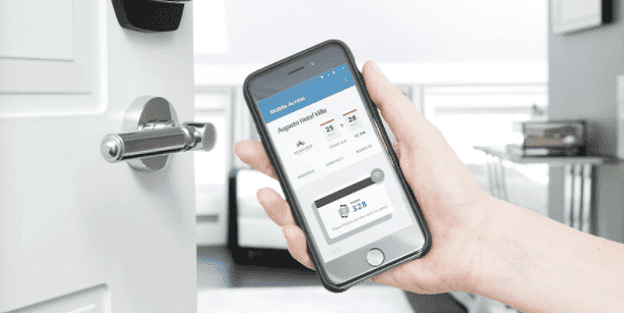 That left Bluetooth as the only underlying technology that all handsets could utilise. In 2014, Starwood made a bet that Bluetooth would prevail as the dominant protocol for hotel locks when it launched its 'Keyless Key' initiative, making it the first hotel group to announce plans to roll out such technology at scale.
But in a rare twist, Apple suddenly reversed its anti-NFC pledge. CEO Tim Cook suddenly embraced NFC, initially driven by the requirements of their new Apple Pay system launched in 2015, and, more recently, has opened up the core NFC frameworkto be used by other iOS apps via its latest iOS 11 update. NFC technology would also allow smart watches to potentially be used.
A cruder but, arguably, more effective technological solution already being used by the likes of Urban House in Copenhagen are pin pads fitted to room doors. Although the more digital savvy may roll their eyes, the system can easily issue pin codes and send them by SMS to each guest's mobile phone, effectively eschewing the need for wifi, encoding and a host of other potential costs and issues. A cursory glance at Urban House's TripAdvisor page reveals many a glowing review about the hotel's "door codes". In this area, Sag Schlagbaum and Assa Abloy's Aperio product are two options worth looking at.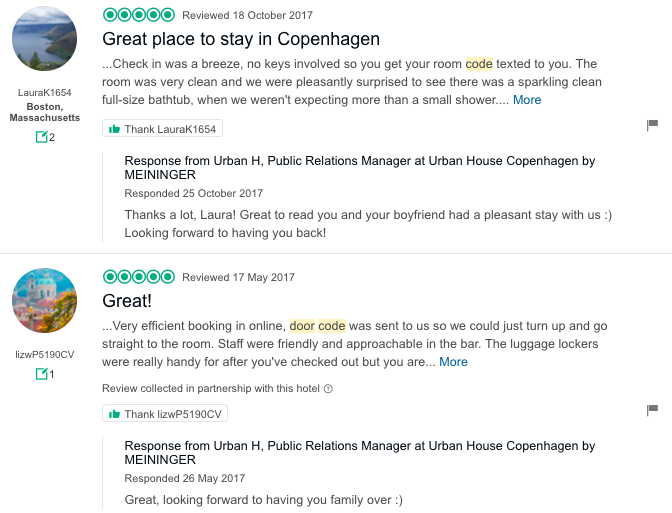 Back in the halcyon arena of smartphone technology, the jury is still out. But with common delays of up to 10 seconds in unlocking Bluetooth enabled doors — that's 9 seconds more than using a key card — one can't help but feel a denouement is nearing and that NFC technology will be the likely winner.
Skip the queue
While airlines and rental car companies have made mobile check-in and boarding stations commonplace, hotels have been slow to adopt mobile solutions and solve pain points around the arrival process. Despite claims by some national stereotypes to stoically enjoy the queuing process, research has shown that a wait of over 5 minutes to check-in leads to a 50 percent drop in hotel stay satisfaction levels.
To make matters more complex, different customers tend to want different experiences - business guests are often happy to get in and out of rooms with minimal staff interaction while leisure travellers are more likely to want to engage with reception for suggestions and experiences.
At Mews, we believe that personalisation is the future of the hotel experience for the on-demand generation. "Despite prophecies issued by a certain strand of technologists, I strongly believe that kiosks and faceless terminals are not the answer," says our founder Richard Valtr. "Anything that removes the fetching of items or data input is great for robots. But what makes us distinctly human is when we go above and beyond for others and give them a unique experience. That is what makes every journey memorable and that is not a job to be done by a robot."
Nonetheless, the option should exist for those that want it and implementing mobile keys with solutions like OpenKey could free up staff to focus on improving the guest experience in other ways. Dead smartphone batteries mean back ups from a reception desk will still be needed for the foreseeable future.
Security
Some hotel groups have been wary of adopting digital key technology, fearing that hackers may hijack mobile devices to illicitly gain access to rooms.
Several years ago, a global vulnerability in a popular hotel key card lock became an infamous security disaster in the US. With just $50 USD in hardware, including an Arduino board, some resistors, a battery and a DC power plug, a 'white hat' hacker was able to build a skeleton key to unlock common Onity locks. After publishing his results on his website and presenting them at the annual Black Hat expo, a petty criminal managed to use the information as an opportunity of a lifetime to break into hundreds of rooms over several months and rob unsuspecting guests across multiple states. Although, back then, the Onity technology was primitive and utilised antiquated key cards, the notorious experience left a bad taste in the mouth for many hoteliers regarding the security of new solutions.
Richard Solomons, the outgoing chief executive of IHG, remained cautious during a recent interview with the Financial Times: "We have not yet found a way of doing it that has the security levels that we want. We can make a headline [by launching digital keys], but genuinely, we're not going to do that. We don't want somebody else accessing the room."
The reality is, technology has moved on and security is better than ever with the safety of systems being firmly proven. This summer Hilton revealed that they had had 11 million digital key uses without a single security breach. Geraldine Calpin, Hilton's chief marketing officer, said that a number of security and hacker firms were used to "make sure it could not be hacked", adding: "Cyber security is very big issue, but we have not had a breach."
Bank level security for your room is now possible. OpenKey software utilizes 128-bit encryption, an industry standard that's essentially uncrackable. Hotels, in addition to banks, retailers, and many more, rely on 128-bit encryption every day to keep customers' sensitive data away from attackers. And Sesame champions military grade encryption using AES-256-GCM and TLS 1.2 protocols. Sorry, bad guys.
Costs
What are the costs for mobile keys and who will pay for them? The most obvious barrier to adoption of mobile key platforms is the cost of replacing or upgrading existing door locks. As the dust settles in the protocol battle, hotels can breathe a sigh of relief that battery hungry Bluetooth door locks have fallen out of favour. For cost conscious hotel owners, battery replacement costs and increased demands on maintenance staff to change door lock batteries would have had to be taken into account when considering new hardware and NFC technology is easier and cheaper to install.
Geraldine Calpin, Hilton's chief marketing officer, said in an interview with the Financial Times that Hilton had spent more than $100m to develop and install their digital key technology, as well as a further $550m on technology "infrastructure" to run its app and hotel management systems. To put that into perspective, that is $130k Hilton are spending per hotel. "You need the plumbing and the infrastructure," said Ms Calpin. "That's one of the reasons why . . . our competitors have not done what we have done, or anywhere close to it."
And Ms Calpin would be correct … if, that is, all hotels wanted to build an entire digital solution from scratch themselves.
But, in an age of startups and smart integrations, turnkey solutions can be implemented out-of-the-box and for a fraction of the cost. Over the longer term, we learnt at the recent Hotel Technology Revolution Forum that OpenKey enabled hotels see costs start to tumble including a 40-60 per cent reduction in expensive physical keys issued (some hotels spend over $2000 a month for keys!). The company has even gone one step further to facilitate the transition by helping subsidise door upgrades for hotels. Meanwhile, Sesame and 4Suites can retrofit its hardware over existing deadlocks or key card locks respectively, eschewing the need for expensive door upgrades altogether.
In conclusion, affordable digital door lock solutions already exist that could drastically improve the guest experience at your hotel and the future looks particularly exciting for this most ancient of hotel features.
*Update*
We returned to the world of hotel door locks in a follow-up blog post. To find out more about the latest developments, read here.
Is your property contact-free?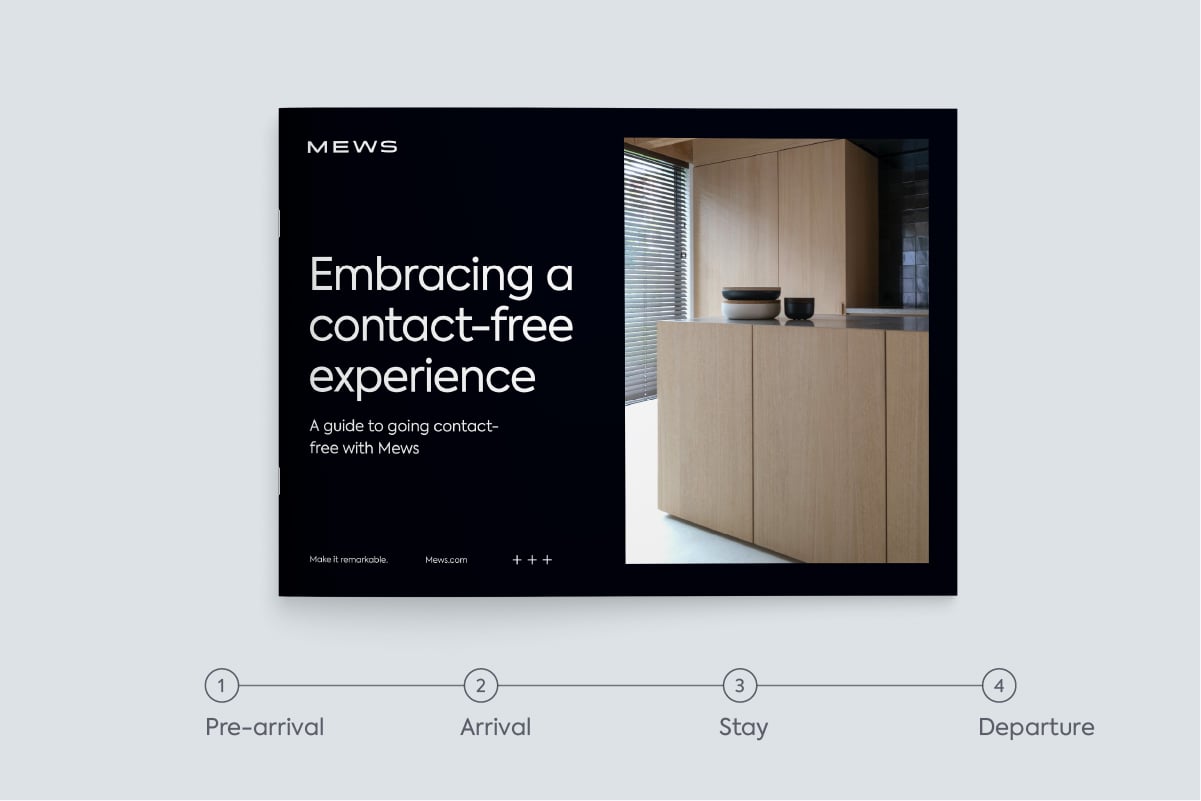 Every journey begins with a single step, and your first step to remarkable hospitality is getting in touch with Mews. So let's talk. Set up a demo at whatever time suits you, and we'll show you how to become more efficient, boost revenue, and improve the guest experience.
Our guide to Embracing a contact-free experience takes you through the key steps in the guest journey and shows you how to embrace contactless hospitality without losing the personal touch.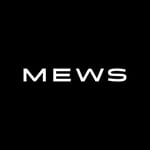 Hospitality hot takes straight to your inbox
Sign up to our monthly newsletter for industry insights, product news, partner updates and more.