The Mews Blog > Hotel Trends Transforming the Guest Experience in 2018
Every year, the colour experts at the Pantone Colour Institute read the proverbial tea leaves and proclaim a colour of the year. For those that missed it, this year it's Pantone 18-3838, also known as ultra violet, and, according to the company, it alludes to the mysteries of the cosmos and the unknown…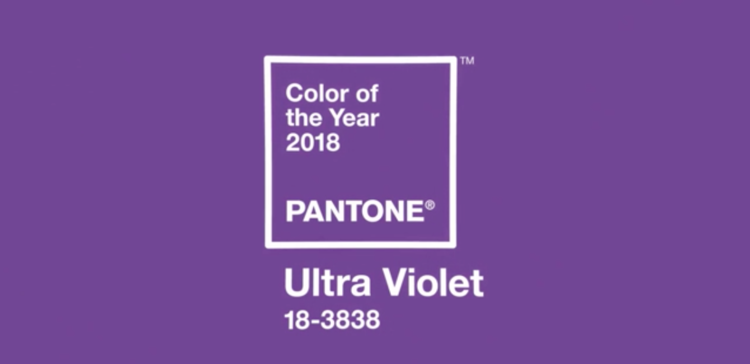 But before you decide to repaint your hotel in neon purple, have a look at our shortlist of hotel trends to watch in 2018. We have ruminated on an exhaustive number of themes and technologies — many of which we have heard before from the Internet of Things to Big Data to Biophilic Design — but we settled on a handful of future trends that you can actually act on immediately. Investments in tech improve hotel profitability and Hyatt CEO Mark Hoplamazian put it best - "focus on functionality that enables colleagues to actually better engage with guests and simplify their interaction with hotel systems."
Hotel Trends
1. Airbnb - from foe to friend
Local regulators are gradually getting to grips with the blind spots exposed by the gig economy and, having previously shifted the goalposts, the likes of AirBnB are increasingly having to play by the new (old) rules and register properties as hotels. Price-wise, the field is levelling. But hoteliers have to face the facts that home-sharing isn't going anywhere and that millennials love the AirBnB experience. In the future, incorporating AirBnB into your offering will be increasingly common.
With the rise of disruptive platforms like AirBnB, new formats of hospitality are emerging consisting of clusters of apartments across multiple locations that still need to be managed like a traditional hotel. Hotels may soon stretch their business models to include properties outside of the hotel or even use tools to outsource parts of their operations. We recently wrote about how mobile technology will be particularly crucial for future-proofing housekeeping operations as accommodation becomes more complex and disparate.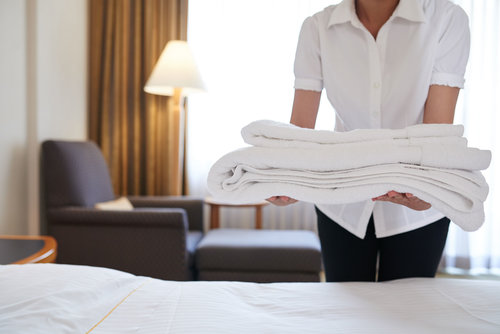 Across the pond on Wall Street, bankers have even started to smack their lips, as hotel chains become increasingly fond of AirBnB inspired asset-light strategies involving franchising or managing hotels instead of outright ownership. From extensive asset sales by the likes of Marriott to Real Estate Investment Trust (REIT) spin offs by Hilton, the pursuit of higher margins, higher returns on invested capital, low capital intensity and low volatility in earnings is upon us.
2. Millenials march on
Millennials just got a year older, which means their decision-making and spending power just grew. The numbers are too big for any 2018 list to ignore and, importantly, they value experiences over material goods. We wrote about how hotels can take advantage of this new paradigm by using smart upselling and focusing on the relevant guest experiences.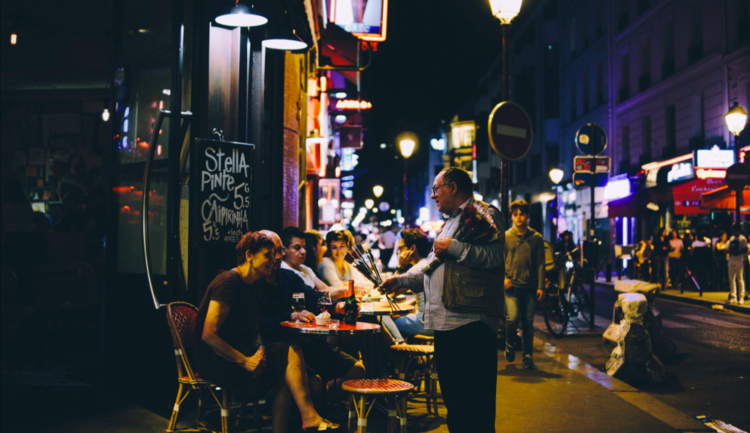 3. GDPR
The General Data Protection Regulation (GDPR) becomes enforceable on 25 May, 2018. In short, it means marketing to EU residents will become more challenging for hotels as explicit consent will be needed from the customer for each explicit marketing purpose. In other words, If you have captured an email for a newsletter, then you have to ask for explicit consent again for the email campaign, and so on. However, it does mean that those who do give consent are likely to be more engaged guests. The big winners will be those who can create the best possible digital user experience while presenting all the new compliant information as transparently as possible. A comprehensive overview of what GDPR means for the travel industry is here.

And what is Mews doing to comply with the GDPR law? Apart from reviewing our internal processes and seeing how we can further protect client data and improve user-rights, we are extending our Navigator platform so that we can give guests full control of their data. Guests will be able to login to the Navigator app and see all their personal information that we have stored and to which integration partners this was distributed. We will even include an option to delete that data from Mews and any of those integration partners.
Hotel tech trends
1. Mobile key access
Door locks are some of the oldest - and worst - technologies used in the hotel industry today. But they are finally transitioning from being isolated and mechanical to interconnected and electronic and we shall soon be unlocking our doors using the smartphones we all carry in our pockets. We recently wrote a guide with all you need to know about hotel door locks and how to prepare for a world with mobile key access.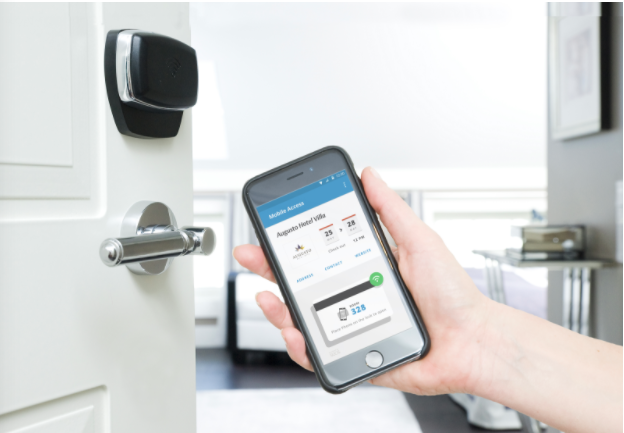 2. Tokenized payments
Do you have any credit card data stored in your back office? If so, then, like many hotels, you may be at grave risk. The threat of data fraud is real and using clunky payment terminals or asking guests to fax or email card details is like leaving your back door open for hackers and fraudsters. The seamless automation of payments using an online payment gateway is becoming essential for both an excellent guest experience and robust cyber security and tokenized payment methods ensure complete security of guest card data.
We delved into the science of it all in our most read article of 2017. With the rapid rise in cyber-crime and the increasing focus on improving guest experiences, switching from a manual offline payment processor to an automated online solution is more important than ever.
3. Instant messaging with hotels
Guests often don't know what they want so helping them book by communicating with them and answering their queries via live chat will be key in 2018. Responsive mobile websites are not a panacea - it's better to plug in to the instant communication apps guests are already using, like WhatsApp and Facebook Messenger, via a single dashboard to easily send out those messages. Furthermore, instant communication is best for time sensitive and personalised potential guest purchases such as a bike tour on a surprisingly sunny day.
We were listening intently at the Hotel Technology Revolution Forum as Benjamin Devisme of QuickText showed us how QuickText facilitated a guest's birthday in Holland with a beer ordered by a friend in Australia using the hotel's Facebook messenger.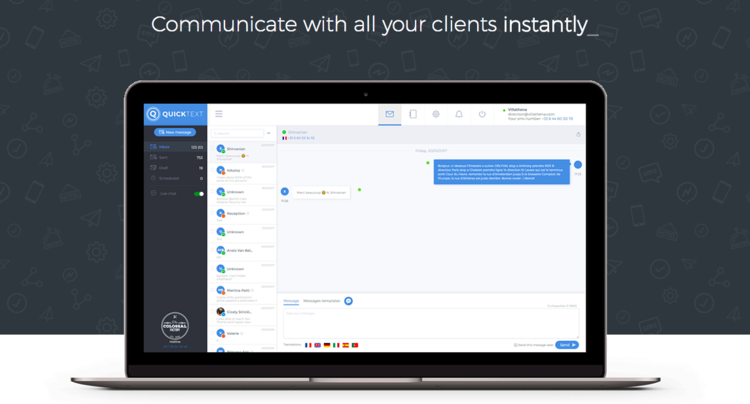 4. Artificial intelligence comes to hotels
Despite doomsday scare-mongering by the likes of Elon Musk, artificial intelligence (AI) is becoming increasingly important within discrete areas of industry, including within hospitality. From booking engines to chatbots to room allocations, AI is gradually being deployed to improve optimisation and the guest experience. Concierges and customer facing AI robots tend to get much of the press - the Cosmopolitan of Las Vegas, for example, recently launched its own AI concierge named Rose replete with a spicy tone of voice to match her environs.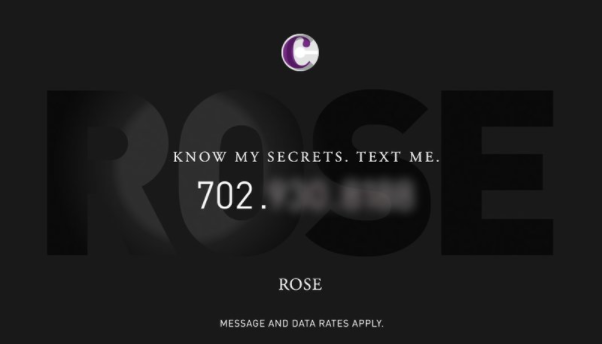 Nonetheless, our view about AI at Mews is more nuanced. "Anything that removes the fetching of items or data input is great for robots," said our CEO Richard Valtr in an interview last year about the future of the guest experience. "But what makes us distinctly human is when we go above and beyond for others and give them a unique experience."
We recently spoke with the founder of hotel tech startup Pace about using artificial intelligence, or augmented intelligence as they prefer to call it, to improve revenue management for hotels. Benjamin of QuickText's instant-messaging-for-guests app sang from a similar hymn sheet when reflecting on artificial intelligence: "AI will be increasingly useful for hotels as most queries, which guests tend to want answered immediately, are basic and easily answerable," he told us.
---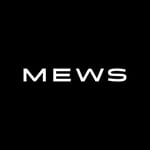 Hospitality hot takes straight to your inbox
Sign up to our monthly newsletter for industry insights, product news, partner updates and more.