The Mews Blog > The best reads of 2020
Although 2020 was a year to forget for many reasons, there are plenty of important learnings we can take from it. We looked through the data and picked out ten of the most popular blog posts from last year in case you missed any of the insights about everything from hotel chargebacks to embracing contact-free experiences.
The runaway winner in terms of page views on our blog was the exciting news about the launch of the new Mews. Here we lay out the thinking behind the change and talked to the key people involved.
Back in February we explored the latest developments in the world of door locks, taking stock of the current situation and what the future may bring. Could the new demand for safer stays fuel a rise in mobile solutions? Speaking of contact-free...
Let's get the Covid-19 mention out of the way. This well-read piece details how hotels can implement safe, contact-free processes for arrival, stay and departure. There's even more detail in this guide to going contact-free.
Chargeback is one of a hotelier's least favourite words. This blog piece takes a detailed look at how the whole process actually works, as well as tips on how best to handle them and avoid them in the first place.
With fewer people traveling and looking to book rooms, it's hugely important to maximize every channel where you can bring in guests. Reviews play a vital role in convincing a customer to pick your property, and this is how you can ensure you get a good ranking on TripAdvisor.
Thinking of changing hospitality solutions? You're not alone. Despite – or because of – the pandemic, thousands of hoteliers around the world chose to change PMS last year. This is what makes for a successful onboarding.
One of our biggest launches of 2020 was our new Mews Analytics tool. This in-depth article guides you through how it works and how you could be using your own data to drive efficiency and maximize profit.
In January when we wrote this, we concluded that cashless hotels were very much on the horizon. A year on and our prediction has already proven to be true, with trends for card over cash still getting stronger.
Hotel tech transformation means saying goodbye to manual processes that hoteliers have been doing for years without question. One of the biggest is the night audit – here's how it can easily become a thing of the past.
The world is rapidly changing, and hospitality is no different. Take a few minutes to sit down with our CEO, Matt, and read his thoughts about what the future of our industry looks like and what our part to play in it is.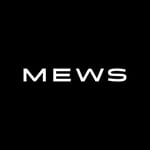 Hospitality hot takes straight to your inbox
Sign up to our monthly newsletter for industry insights, product news, partner updates and more.