The Mews Blog > What is a central reservation system (CRS) for the hotel industry?
A central reservation system or CRS is a platform used in the hotel industry to centralize reservations, distribution, rates and inventory in real time. It is a key tool in order to streamline the operational processes behind running a hotel because it connects and centralizes information from the property management system, different distribution channels, and call centers all in one platform.
In this article, we'll look more in detail about what a CRS is, what it's used for and how it works. Understanding how this system works is key to optimizing your distribution strategy and increasing the revenue available per room (revPAR) and taking the human error factor out of the equation. So let's get started.
What is a central reservation system (CRS)?
A central reservation system is reservation management software that allows your hotel to manage inventory and rates in real time so that your hotel can manage reservations and the related processes in a more efficient manner.
With simple, smart software like the RMS offered by Mews, you can take care of direct reservations through your booking engine, group booking, and control everything from room assignment to billing. These types of systems are key for operational efficiency for hoteliers because they automate processes.
It's important to have a CRS because reservations are no longer just coming from one direct channel, but instead a multitude of distribution channels, which could be OTAs, conventional travel agents, wholesales and global distribution systems, in addition to direct bookings.
The software communicates directly with these different distribution channels, syncing with your hotel's PMS so that hotels can focus on diversifying their distribution strategy as much as possible without having to worry about the logistics behind it.
What is a central reservation system for?
A central reservation system has many uses, the most important of which we'll discuss below. You can also read more about the advantages of a CRS.
Keep track of reservations
A central reservation system allows you to manage reservations and synchronize them in one system, which avoids both overbookings and double-bookings. This is particularly useful if you have multiple properties and several distribution channels. In this way you can streamline the reservation process, so you can focus on generating the most revenue per hotel room.
Ease of distribution
With so many channels now available for your distribution strategy, a centralized system can make the process easier, plus it can increase your visibility on these channels by widening the range of platforms you can sell rooms on.
A CRS connects your rates and availability across all channels so that you can have increased exposure to potential guests by having a greater online and offline presence.
Easily adjust rates and availability
Revenue managers are constantly looking to update prices based on the market, and with a central reservation system, this can be easily managed. They can quickly adjust prices that will be reflected across the distribution channels to ensure rate parity.
Learn more about the benefits of rate parity. Furthermore, when working with dynamic rates and multiple hotel room types, a CRS allows you to automate pricing from one revenue management software instead of having to update prices in many different places.
The same goes for availability: you can update it all at once and then distribute to all channels at once. Based on availability you can then run promotions, update inventory and integrate these changes in a streamlined matter. This is without a doubt the most efficient way of managing your pricing strategy. Read more about 12 effective pricing strategies.
Multiple bookings
This kind of software can be used to handle room allocations and to manage group bookings in the case of weddings, banquets or other corporate events. By having the ability to take care of multi-room bookings, you can make sure to create room blocks and update availability in real time, to avoid double bookings and to maximize room sales.
Manage cancellations and refunds
When a guest makes a booking and then cancels, it's important to have a software that will help you release this room and make it available in your different distribution channels. Many of these kinds of platforms have the ability to handle payments, so you can not only automate the refund, but also then update availability across your distribution channels.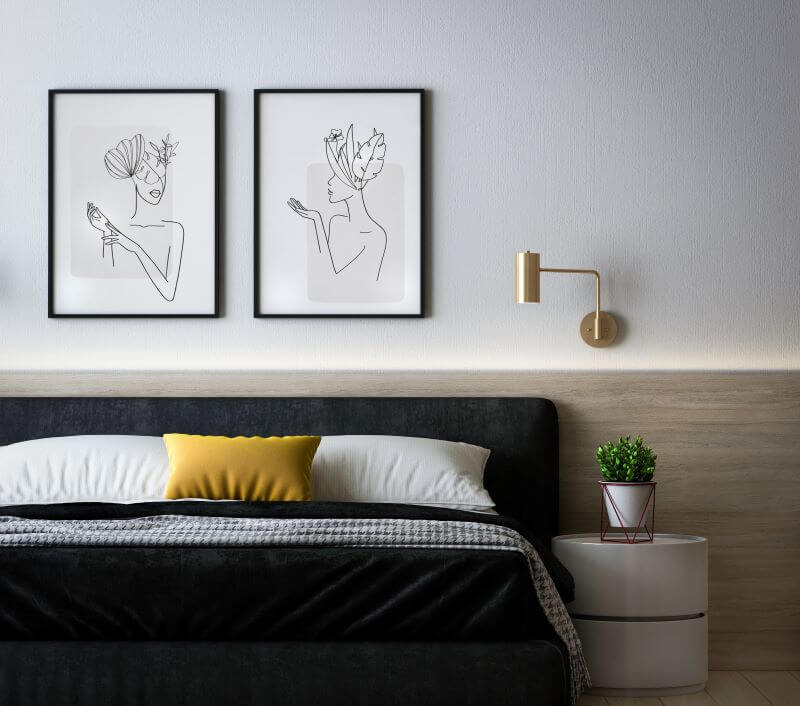 How does a central reservation system work for hotels?
This kind of system is essentially an application or software that allows your hotel to manage distribution and bookings. It does this by transferring data to the different distribution channels, allowing your hotel to connect to potential guests and travel managers worldwide. All the reservation sources will appear in one system under the same unique interface.
As we've already discussed, one of the main uses of the central reservation system in the hospitality industry is to manage room allocations, as well as to monitor rates and availability across all distribution channels.
It saves hotels time by synchronizing with the PMS so that hoteliers don't have to use multiple platforms. It can also be used to create multi-channel strategies and analyze how this impacts reservations. Finally, it also works to monitor the market conditions and adjust the strategy to meet the market trends.
A central reservation system is used in the hospitality industry to provide other services to guests, which helps increase the average price per booking and makes cancellations less likely. Furthermore, you can more easily monitor your guests with special requests or needs.
Conclusion
In order to adapt to a changing market where reservations are made across a variety of distribution channels, it's important to implement software that allows you to do so, and to do so in the most efficient way possible.
In this way, a CRS is key for future growth in order to scale processes, especially as your structure grows. Implementing this type of software gives you the possibility to increase visibility by allowing you to work with a wider range of distributors using only one platform.
Furthermore, you can easily adjust your hotel rates in order to reflect changing demand, which allows you to maximize revenue and increase your average daily rate.
By configuring rates from one central location, you can avoid human error with double bookings and overbookings thanks to the fact that availability is updated in real time in one place, thus optimizing processes.
Thanks to this software, hoteliers can unlock the possibility of a streamlined reservation process, which also allows for maximum operational efficiency.

Author
Eva has over a decade of international experience in marketing, communication, events and digital marketing. When she's not at work, she's probably surfing, dancing, or exploring the world.
Hospitality hot takes straight to your inbox
Sign up to our monthly newsletter for industry insights, product news, partner updates and more.