The Mews Blog > Meet Pace and power up your property!
Increase your revenue by as much as 20% using the advanced technology of Pace
Get started within a few hours

after connecting Pace on the Mews Marketplace



Update more than 2,000 prices

automatically in a single day
What problem(s) do you solve for hoteliers?
Pace was created to revolutionise and democratise revenue management. We believe solving the industry's pricing issue requires a scientific approach which reacts to primary data quickly and accurately, instead of reproducing a menial response to outdated market information. Finding and reacting to the right signals allows Pace to price properties as market leaders, rather than price followers. Pace enables you to focus on your revenue strategy and manage by exception.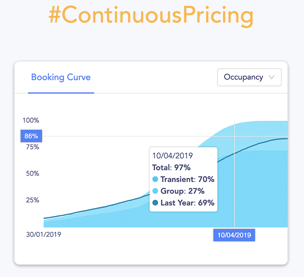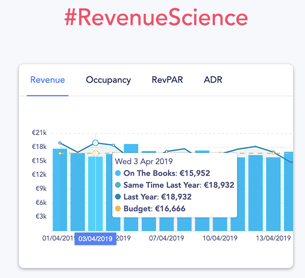 In addition, revenue management systems have been accessible mainly to an audience who were willing to pay large license fees, commit to years of contracts, or have a Ph.D. in configuring an RMS. Pace has made revenue management available to previously largely ignored and underserved clientele.
Pace is deeply integrated with Mews, enabling customers to sign up through the Mews Marketplace and have their Pace dashboard ready within hours (our fastest onboarding is 1 hour!) - rather than days. This deep integration allows us to update your data hourly, providing you with immediate insights, and the comfort of knowing that your prices are always maximising your RevPAR.
What do clients say?
You can start with Pace within hours of activating the connection through MEWS marketplace, and immediately gain expertise from our in-house revenue experts who will be consulting you. Our team will support you throughout the configuration process, and you can start to change prices through Pace within the same day. The Revenue Manager at Hotel de Kroon is now using Pace in the Netherlands:
"For us, an RMS system is more than just a system proposing optimal prices, it is also a tool which gives us so many insights into our stats. The way Pace displays the data and gives us these insights is something we really fell in love with during the test phase and made our decision relatively easy. As we are a recently opened hotel, we had limited historical data to compare a possible test phase. Running the metrics before the first month and after the first month, we could compare the performance between different RMS systems and in the end, Pace stood out."
Your story so far...
Pace was founded in 2016, and we launched our full platform in 2017, providing the industry with science-led, continuous price recommendations. Pace is now active in over 30 countries, and recent milestones include the on-boarding of large chains such as the Generator and Queensway group. In July we launched our Autopilot product tier which adds features such as full price automation and hourly updates to our product.
Pace is now available on the Mews Marketplace.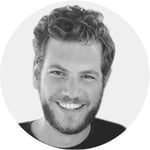 Hospitality hot takes straight to your inbox
Sign up to our monthly newsletter for industry insights, product news, partner updates and more.