The Mews Blog > 8 best hotel payment processing software in 2022
If you're looking for the best payment processing software, there's a lot to keep in mind. Some important things to consider are the security functions, the amount of payment options offered, the automation functions, and the different options to process payments throughout the customer journey.
For modern hoteliers it is important that this tool can integrate seamlessly into your core system, whether that be your booking engine or your property management system. The goal with this kind of software should be to simplify, to automate, and to make payments as easy as possible.
While handling payments is an important part of the job, with the right software in place, hoteliers should no longer have to think twice about it.
Since there are a lot of factors to keep in mind when choosing the software that's right for you, we've created this article to break down the top 10 software in 2022 and the different features each of them offer. Keep reading to find out which ones we have chosen.
Which is the best payment processing software for the hotel industry?
Now that we've looked at important factors to keep in mind when choosing the right software for you, we will break down each major payment processing software one by one to help you get a better idea of which tool is right for your property.
Mews Payments
Hotel payment processing is no simple task and with Mews Payments it can be easier, more automated and safer. This payment gateway can be easily integrated into your booking engine or property management system and is designed to process transactions with the click of a button.
The software integrates a series of payment methods such as Visa, Mastercard, American Express, Apple Pay, Google Pay, Samsung Pay, and iDEAL, as well as other methods, which can vary depending on where you are located.
So what exactly does Mews' software offer? For a start, payment automation across distinct payment methods in distinct moments in the guest journey (whether that be a wire transfer before the guest's stay or a cash payment upon arrival), and security that's up to par with the industry's highest standards, including 3D Secure authentication, PSD2 compliance, end-to-end encryption and more.
Payment automation means you can reduce manual errors when it comes time to processing credit cards because they are processed easily online with a single click. Hoteliers can monitor their payment activity in real time and have their inventory automatically updated when a transaction is carried out.
Furthermore, failed payments and reconciliations are automated in order to be resolved as easily as possible and payments will be settled when card information is available.
All of these functionalities make Mews a great choice.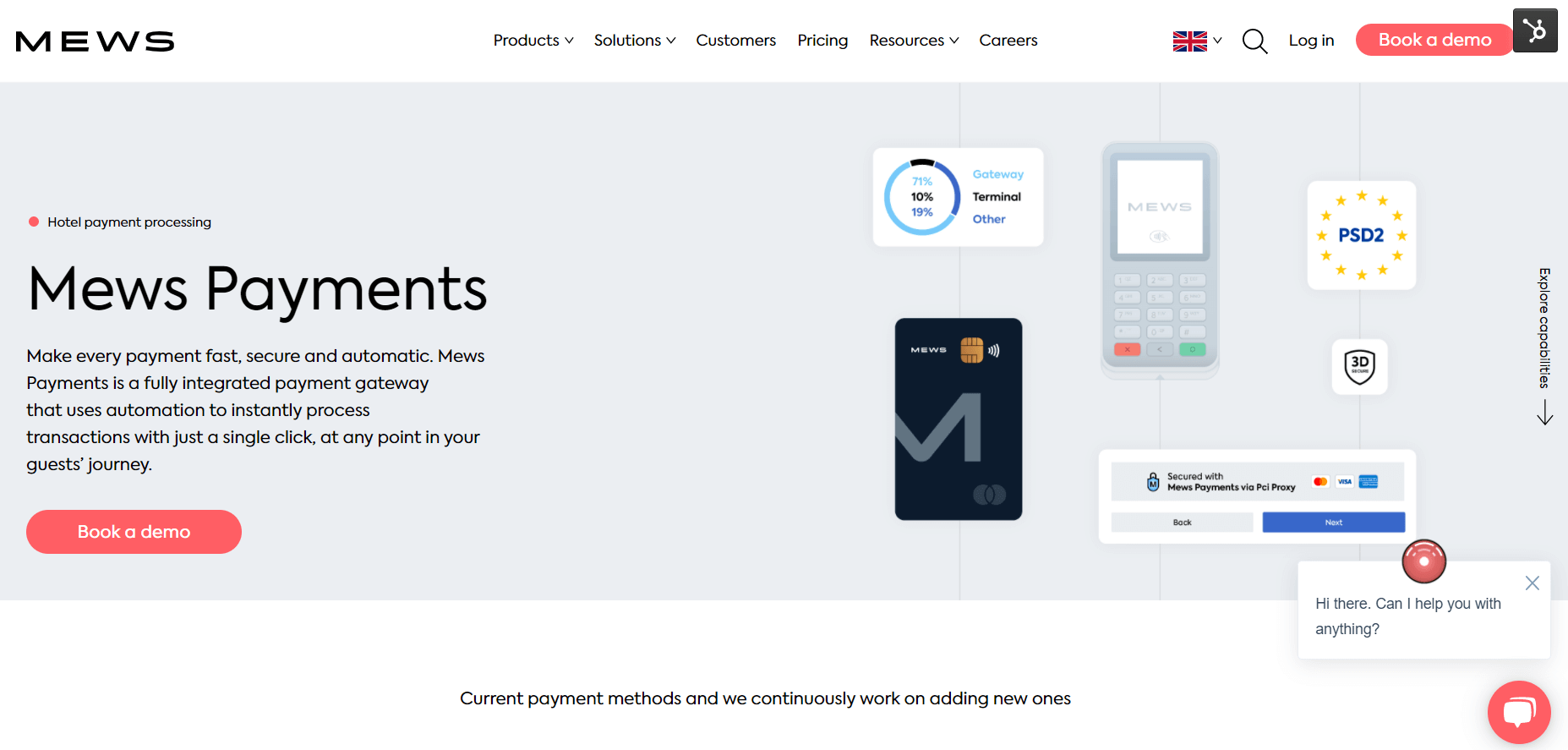 Adyen
Adyen is a platform used by some of the big global companies like Facebook and Uber, while also working well for your structure because of its ability to offer a personalized experience, allowing you to offer loyalty schemes and all of the most common preferred payment methods in one platform.
You can use the data collected from payment processing to diversify across distribution channels.
The end-to-end infrastructure allows your hotel to connect directly to Visa, Mastercard and the other preferred payment methods, such as PayPal, WeChatPay, Google Pay and more.
Available on a global scale, it allows multi-currency settlements and dynamic currency conversion. It also has the ability to provide pre-authorizations to provide security to your structure.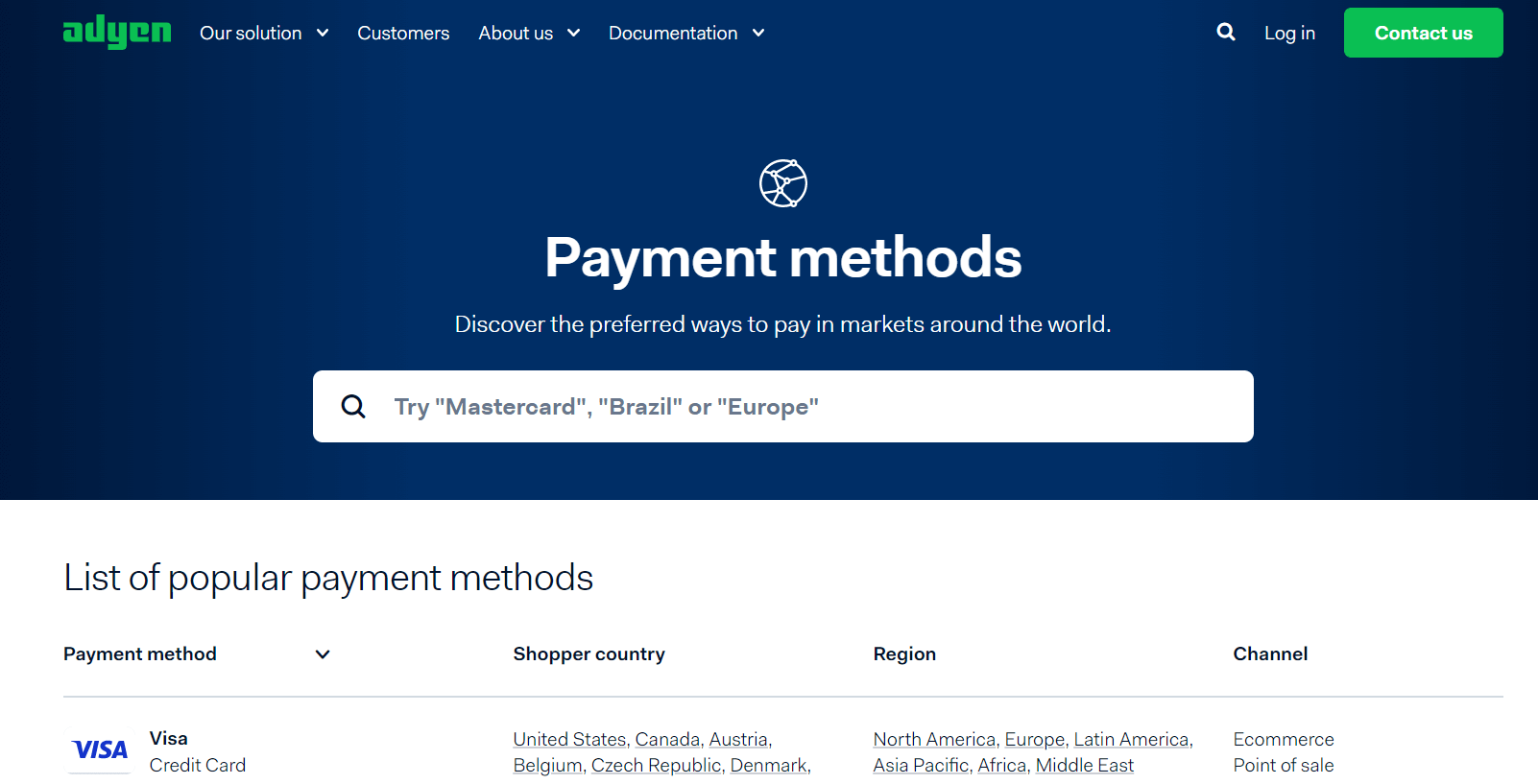 Shift4
Shift4 offers real-time electronic payment authorization across industries with fast yet low cost transactions. It can be used both with hotel booking engines and point-of-sale systems, integrating easily with software providers to make contactless payments possible.
It is incredibly secure with point-to-point encryption, and is PCI-compliant with invented tokenization so that sensitive information is not stored within the processor.
With Shift4 you will get important business intelligence and other services, but keep in mind for now the software supports countries like the US, Canada, the Caribbean, and parts of Latin America, but is not yet available in Europe.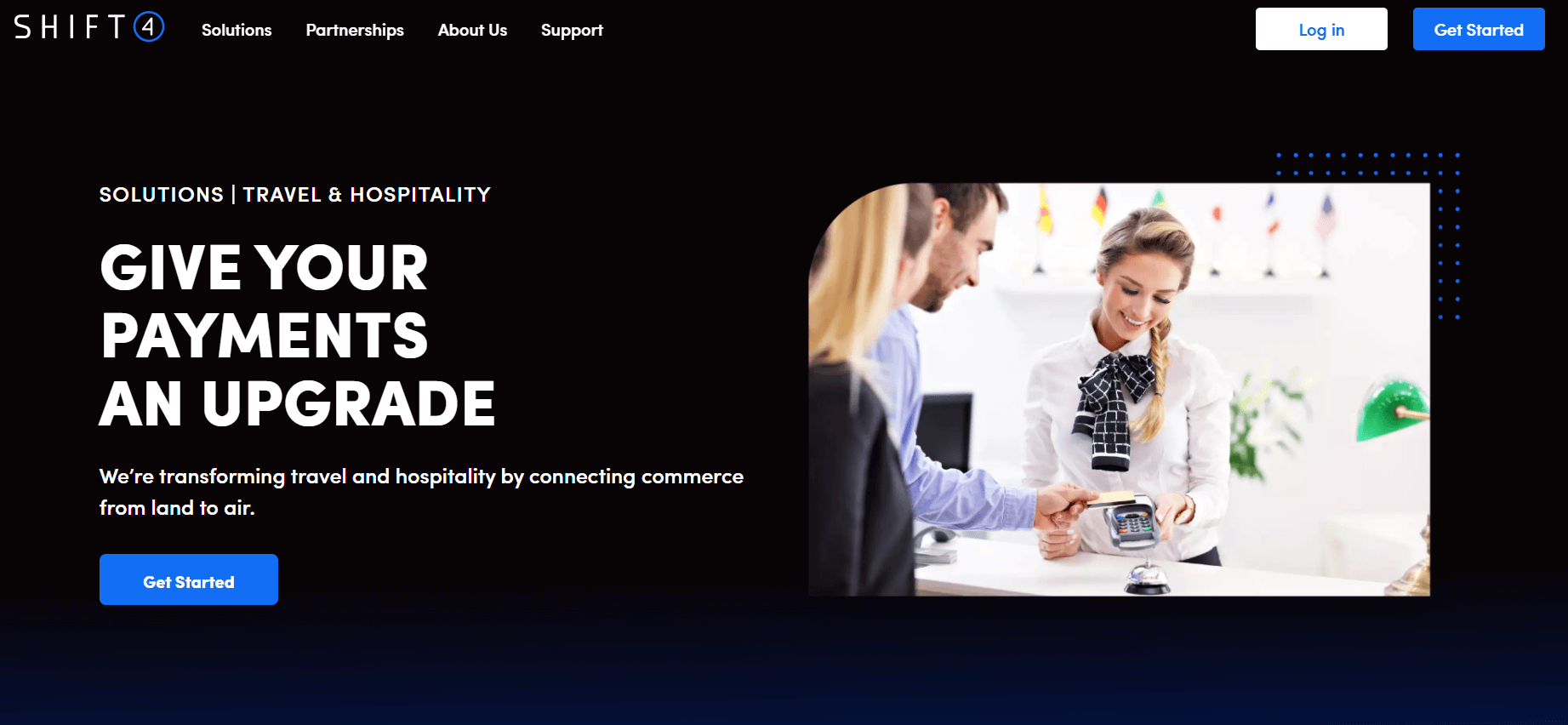 Planet
Planet is a payment service and technology provider that allows you to process digital wallets, convert currency, and manage digital payments.
It serves 70 markets across five continents across various sectors, including the hospitality industry. This tool helps simplify the payment process, allowing your guests to manage their payments online or on-site.
Another way this software simplifies transactions for guests is by allowing payments to be split, and for hoteliers by offering a pay-by link and other services that make your lives easier.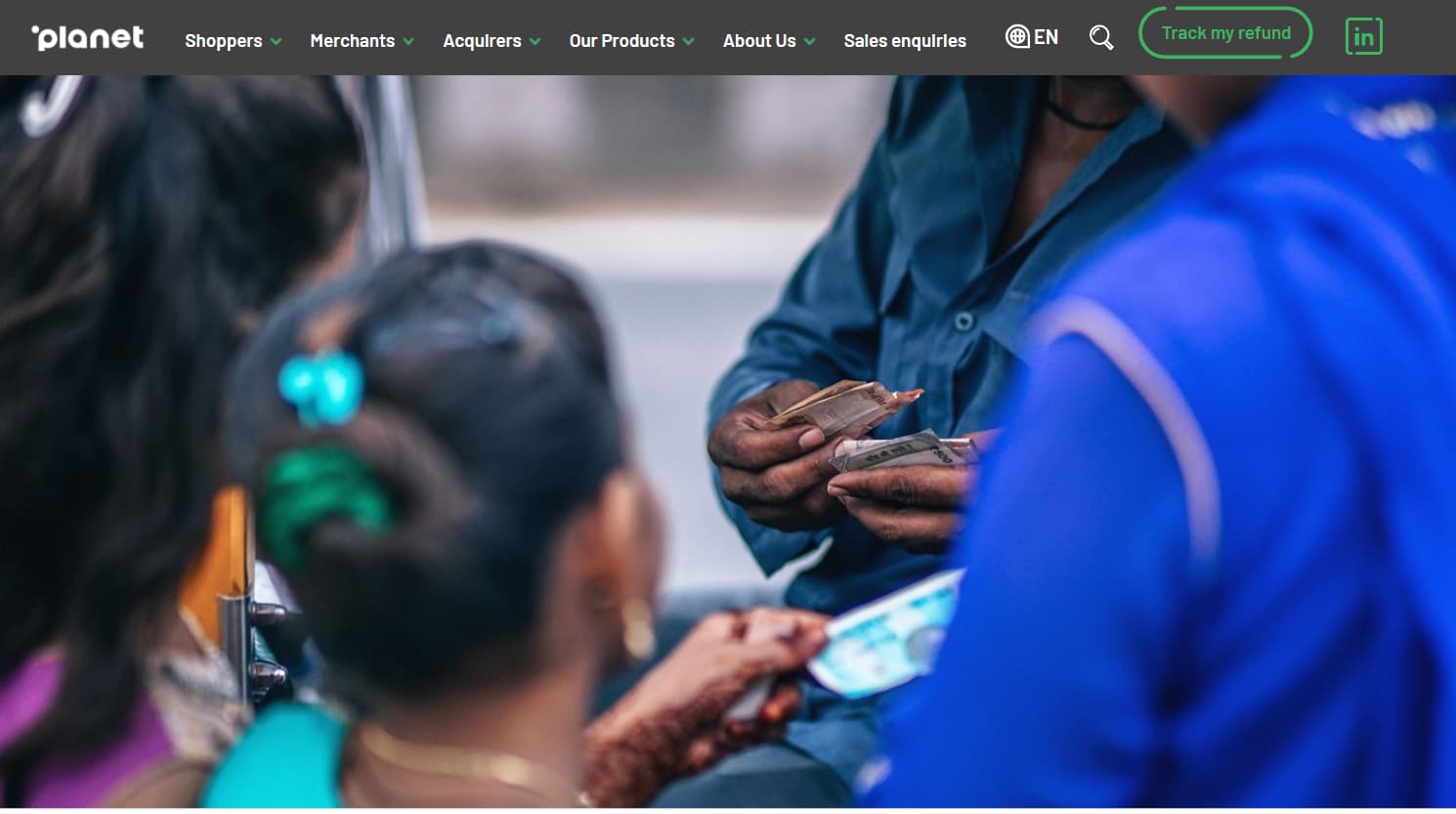 PaySimple
PaySimple, as its name suggests, seeks to make payment simple for service-based businesses. They pride themselves on their personalized and dedicated customer support. They specialize in online and mobile payments, POS, e-invoicing, and other forms of services that help make it easier for hoteliers to process payments.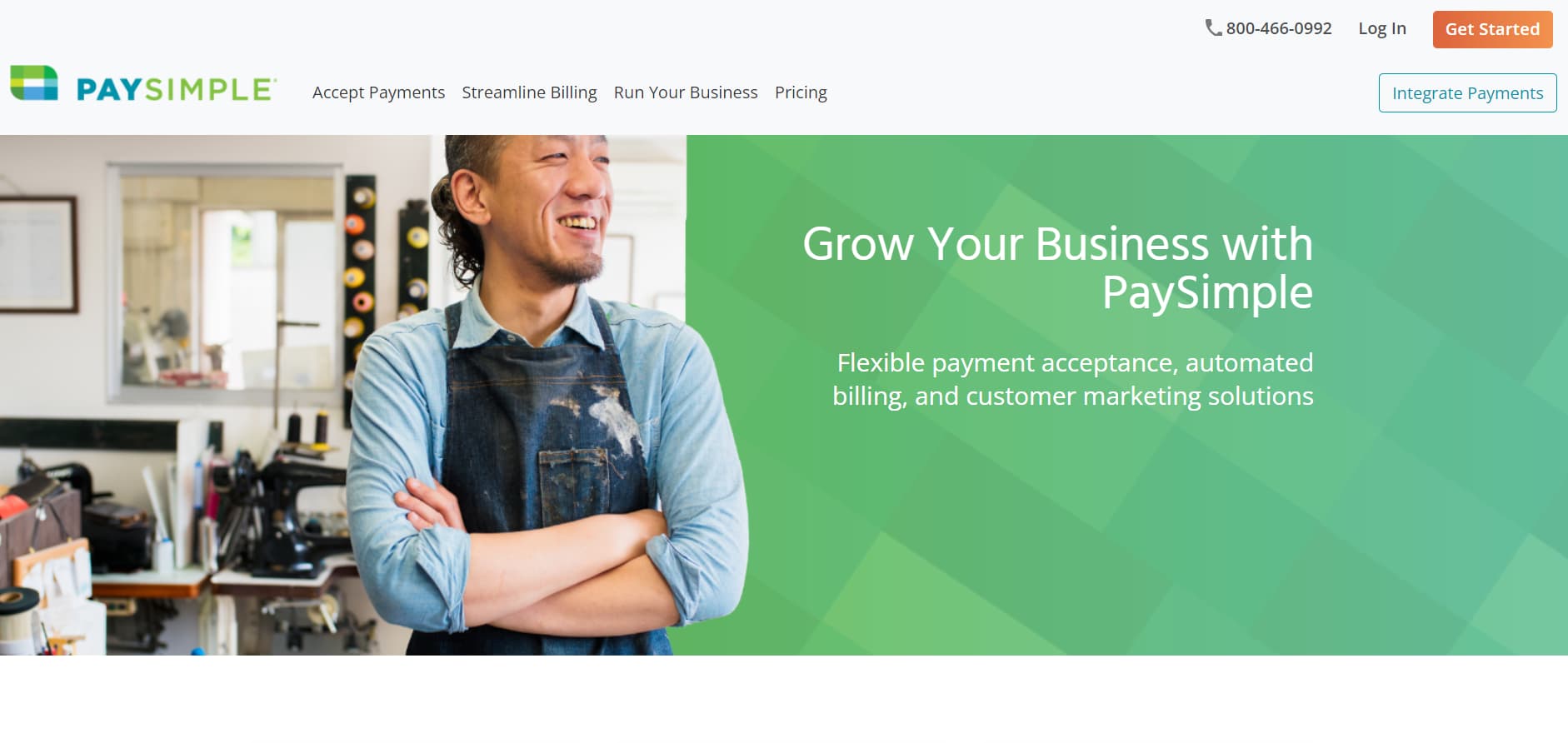 Google Pay
Google Pay is a great solution for hotels with a mobile app or a mobile-first vision because it is designed for customers to be able to pay quickly, safely and easily from apps and websites on their phones.
It can also be used on-site to pay contactlessly or to check in online from your mobile phone. Find out the benefits of mobile check-in.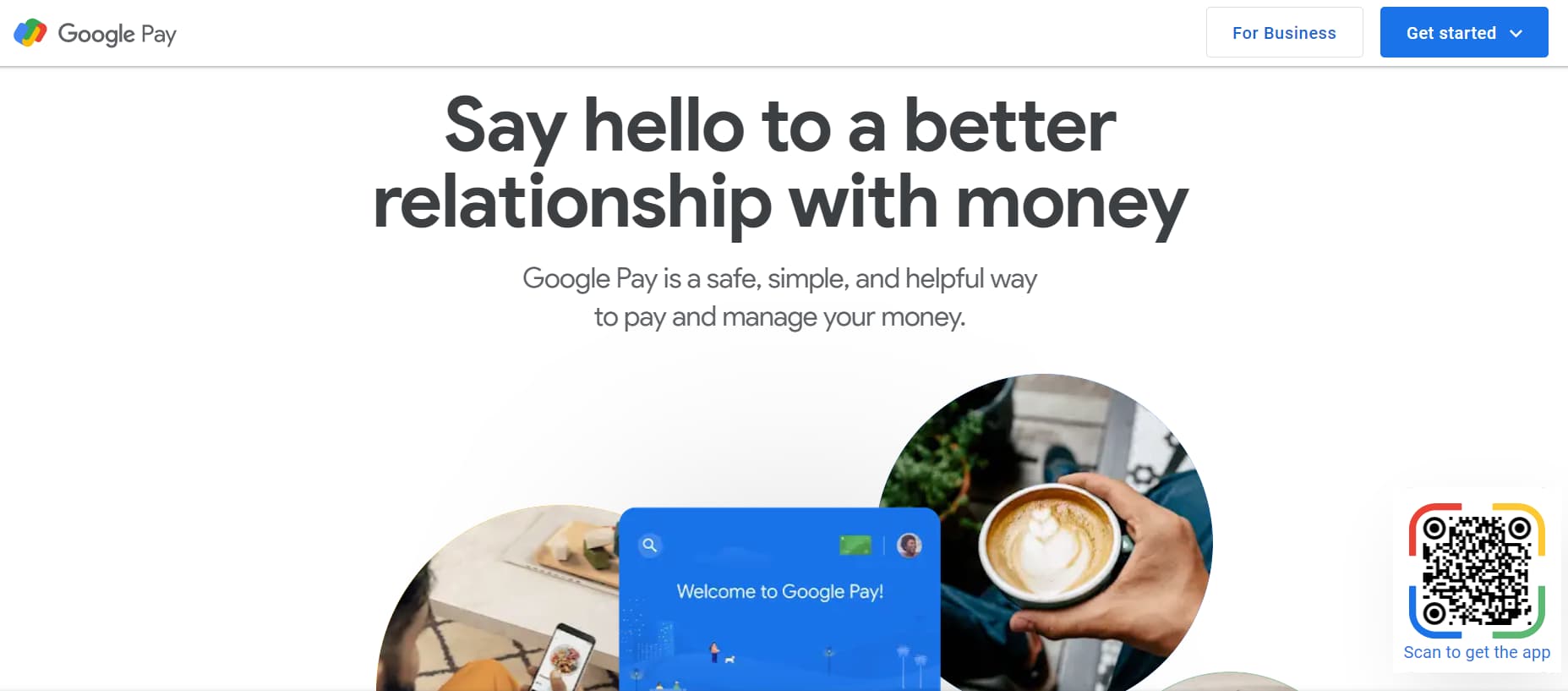 Apple Pay
Apply Pay is a great way to streamline the payment process because it's faster and more efficient for your hotel and your guests. Whether they pay for their hotel room online with the click of a button or use the contactless feature upon arrival, it's one of the safest ways to process payments.
Every transaction needs to be authenticated with Face ID, Touch ID or a passcode, and your front desk doesn't have to process an actual credit card or enter bank account numbers into your hotel's system, making it more practical.
Tenerum
Tenerum is known for simplicity – it's essentially plug-in-and go once your gateway is integrated with your property management system.
It is incredibly safe with Point-to-Point Encryption and enterprise-level tokenization, which reduces the risk of security breaches thanks to sensitive information not being stored directly on the PMS. Find out other ways to improve the security of your hotel.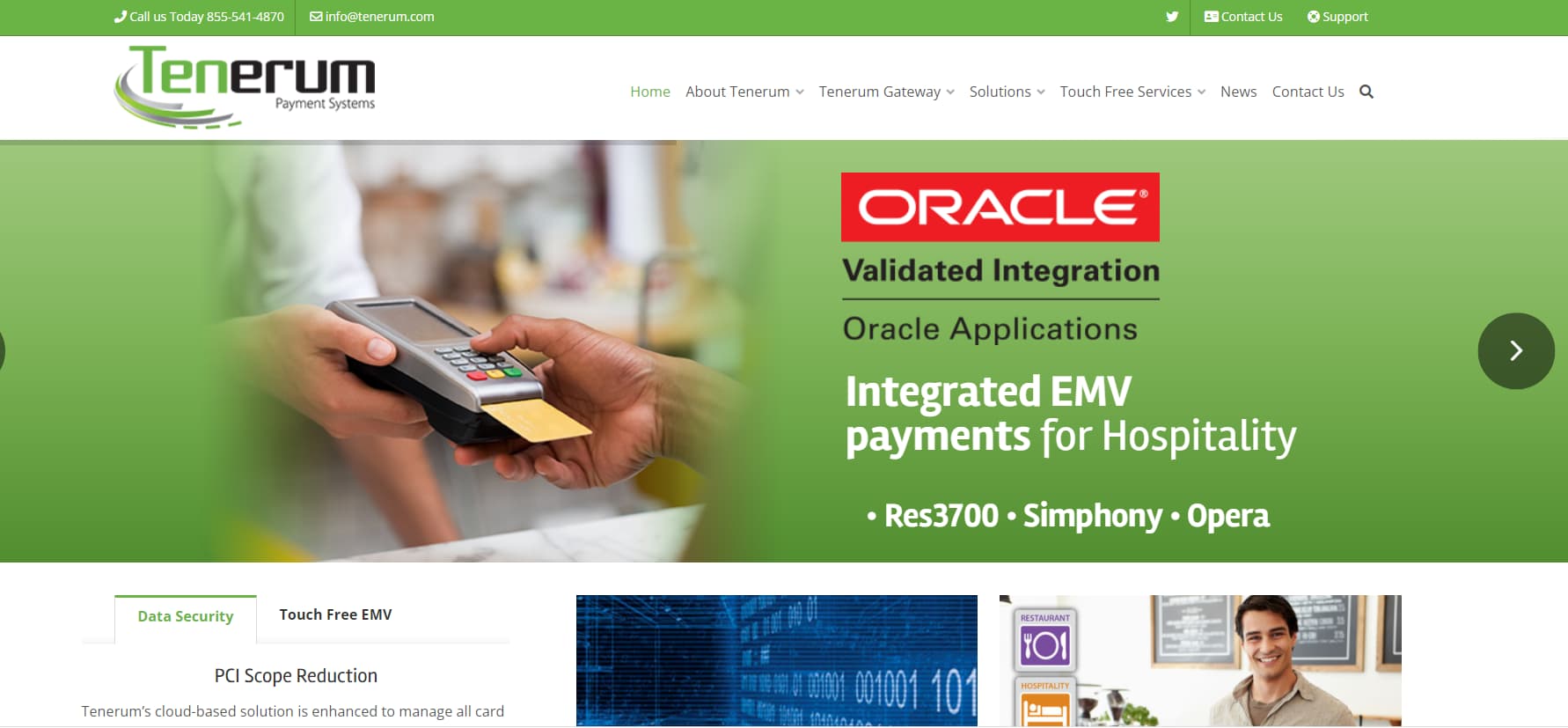 Conclusion
In this article, we've looked at the top payment processing software this year.
As we've mentioned, the aim of such software is to streamline the payment process so that your front desk can focus on providing the best quality service possible instead of focusing on manually handling payments.
Not only does it make your life easier, but it also facilitates a smoother check-in process, which is ideal for leaving a solid first impression on your guests.
Furthermore, a smooth check-in and check-out process is without a doubt one of the best ways to increase guest satisfaction, which is key for guest retention.

Author
Eva has over a decade of international experience in marketing, communication, events and digital marketing. When she's not at work, she's probably surfing, dancing, or exploring the world.
Hospitality hot takes straight to your inbox
Sign up to our monthly newsletter for industry insights, product news, partner updates and more.