The Mews Blog > 4 ways to increase hotel ancillary revenue
Hotel ancillary services allow hoteliers to boost their average daily spending and make each reservation more valuable. Encouraging guests to purchase added services can also improve their experience at your hotel.
You'll need some tried and tested strategies to fully take advantage of what these services can bring to your hotel. The less you rely on hotel reservations as a sole source of meeting your bottom line, the better.
What is hotel ancillary revenue?
Hotel ancillary revenue is the income generated by a hotel from sources other than room reservations. It can come from services, products and activities designed to increase profitability and improve guest experience. Coupled with effective marketing, upselling and offering high-quality services and products can be just the boost you need to achieve financial success.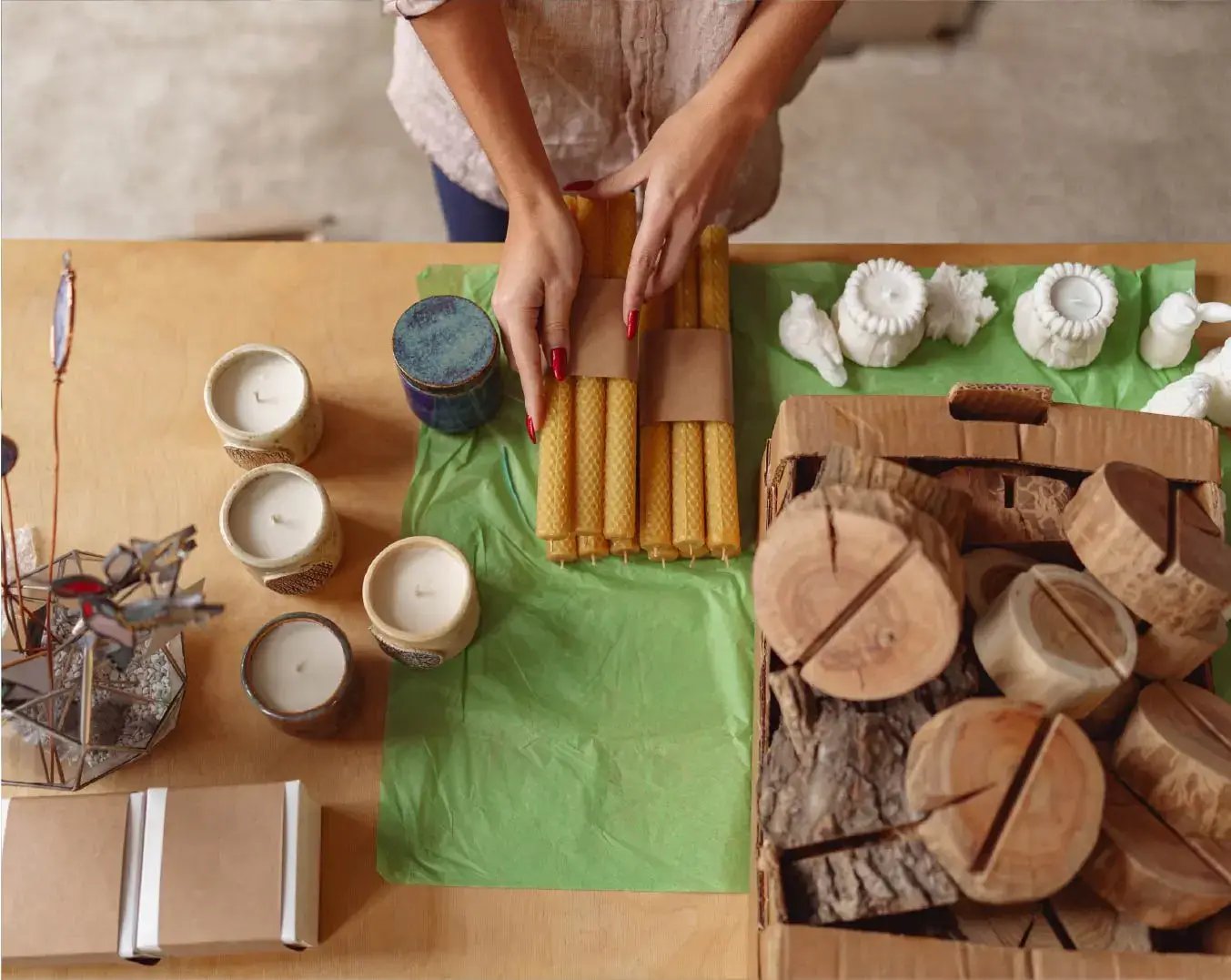 Why is ancillary revenue important in the hotel industry?
Ancillary revenue helps to diversify income sources, making hotels less reliant on room income. It also enhances the guest experience. In such a competitive market, the better your hotel can manage and promote ancillary offerings, the more likely you'll reach your bottom line.

Read more about how to increase hotel revenue.
Best strategies for increasing ancillary revenue at your hotel
To boost ancillary revenue, you should implement effective strategies that will help maximize profit and diversify revenue sources. Let's look at the best strategies out there.
Diversify your F&B offers
F&B is a fantastic place to start when you're thinking about ways to boost revenue. There are many ways to enhance on-site dining, such as restaurants, bars, room service, or catering. Or you can create unique experiences, food-themed parties, and happy hours to attract locals and guests alike.
Don't just target leisure
To increase revenue from events, don't just target the leisure sector – the corporate sector is where it's at. Business travelers and event organizers are more likely to spend more. Don't forget that corporate travelers are more likely to travel during the low season, helping you generate profit all year round.
Train your staff
You read that right – training your staff is a revenue-increasing strategy. Since trained staff know all about your hotel's products and services, they can find creative ways to upsell and cross-sell. Remember: the money invested in staff goes towards improving profitability because they become better at their jobs and more successful at driving revenue.
Partner with your local community
The more involved you are in the local community, the easier it will be to drive additional revenue. Make your hotel "the place to be" by curating cool events, a unique gastronomic offering, or a space for local artists to display their work. Partnerships help you develop alternative sources of revenue in the low season and stay profitable year-round.

Examples of hotel ancillary revenue
Hotel ancillary revenue includes a wide range of services, products and activities offered at an extra fee. Let's see how to increase the per-night spend, even if guests stay at your property for one night.
Activities and entertainment
Leisure guests want to explore the surroundings and experience the city or destination like a local. To meet this need, hotels can offer guided tours, recreational activities like golf, tennis or hiking trips, live performances and themed events. Discover all the ways you can maximize revenue from your hotel spaces.
Meetings, events and co-working
Meetings, events and co-working are a terrific way to generate additional income. Whether it's a wedding, a business event or a conference, the organizers are willing to pay a premium to rent conference rooms and halls. The more in-house services you can deliver, the more ancillary revenue you'll get – think AV equipment, event planning services and catering.
Gift shops or coffee shops
A gift shop or a counter with branded merchandise will help you maximize revenue from your lobby. Here, you can sell souvenirs, clothing, and accessories that spread word-of-mouth marketing. When someone sees a water bottle or sweatshirt with your hotel's name, it might get a conversation going, leading to more future guests.

Or imagine a coffee shop in your hotel lobby, popular with guests and locals. What a neat way to bring in extra revenue from the local community.
In-room services and amenities
Mini-bar items like snacks, wine or soft drinks are among the most popular in-room amenities that drive ancillary revenue. You could also charge a premium price for room service or partner with local food delivery providers.
Room upgrades
Room upgrades, such as premium rooms and suites with scenic views, can massively boost the average spend per night. Make it easy for the guest to upgrade by offering the option during the booking and check-in process and in pre-arrival emails.
Late check-out and early check-in
Check-out and check-ins generate revenue by charging fees for arriving early or checking out late. Besides boosting guest satisfaction because they can come and go at their convenience, it increases the amount earned per booking without losing revenue from another guest checking in later in the day.
Conclusion
We've looked at ancillary revenue in greater detail and what it means for your hotel. You now have an actionable list of strategies to increase your hotel's bottom line. Our advice is to focus on quality instead of quantity.
A guest who purchases a lot of extra services, participates in activities and consumes on-site can make you more money than a group of guests who only sleep in your hotel and don't spend much.
As a hotelier, you must find ways to diversify and maximize revenue across the entire property. Experimenting with ancillary revenue sources will have a significant impact on your profitability.
Download our guide "How to Diversify Hotel Revenue"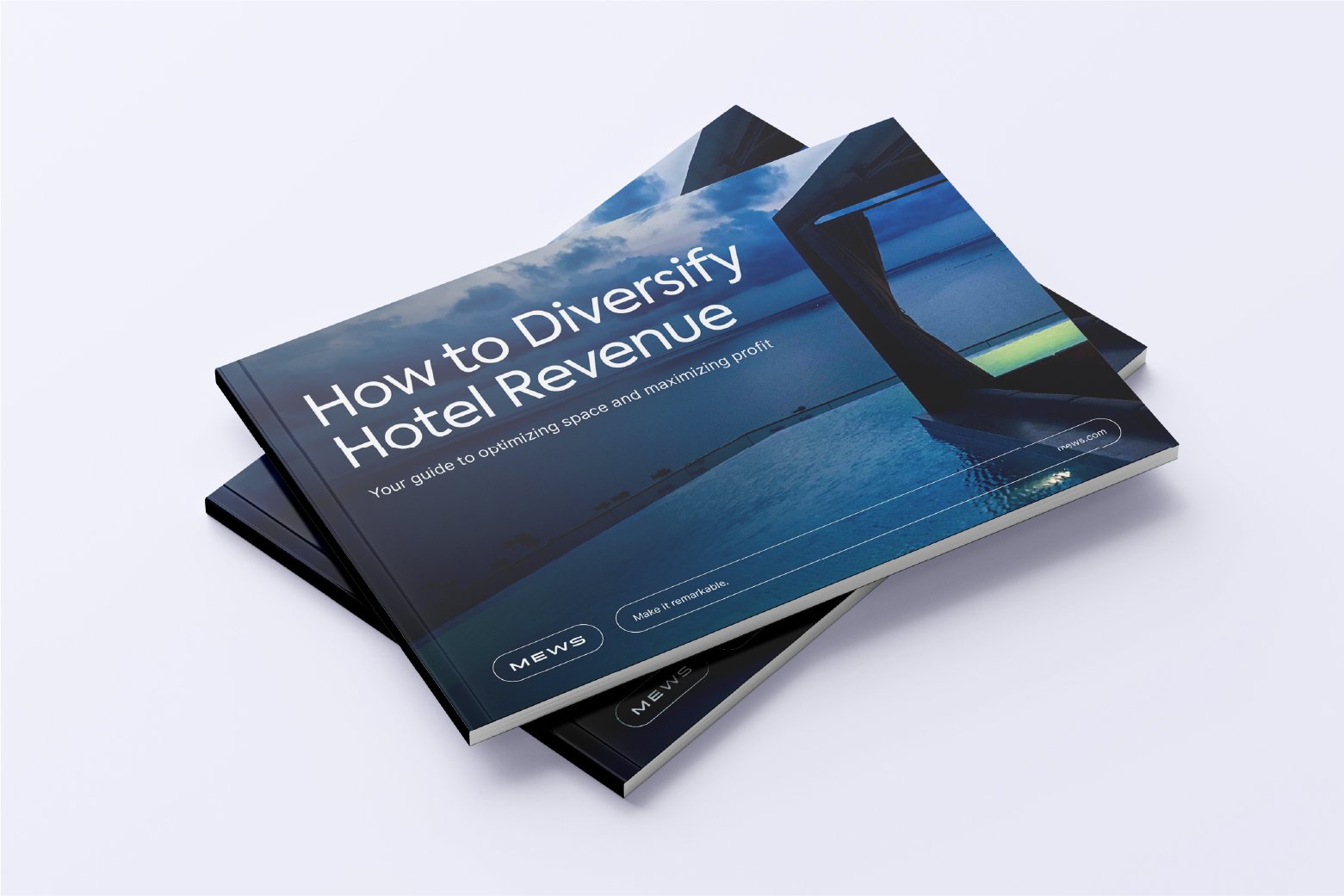 Author
Eva has over a decade of international experience in marketing, communication, events and digital marketing. When she's not at work, she's probably surfing, dancing, or exploring the world.
Hospitality hot takes straight to your inbox
Sign up to our monthly newsletter for industry insights, product news, partner updates and more.