The Mews Blog > The crucial role of technology in hospitality management
What is the role of technology in hospitality operations? It facilitates smooth service, empowers hotel guests, automates menial tasks, and delivers a better experience for everyone involved.
Hoteliers must meet and exceed guest expectations to keep their properties competitive. Technology reduces friction points throughout the guest journey, ensuring the delivery of memorable experiences.
How can technology make your hotel more competitive?
Leverage technology to engage with guests throughout each stage of the buyer's journey. Communicating with guests through their preferred channels opens more targeting options, leading to more successful campaigns and customer retention. And once they stay with you, technology can help you respond to guest requests more quickly.
Another way technology drives hotel success is by making operations more efficient, leading to happier guests who leave better reviews. Plus, your hotel can stay profitable by offering superb customer service and lowering operational costs through automation. Learn more about the benefits of hotel automation.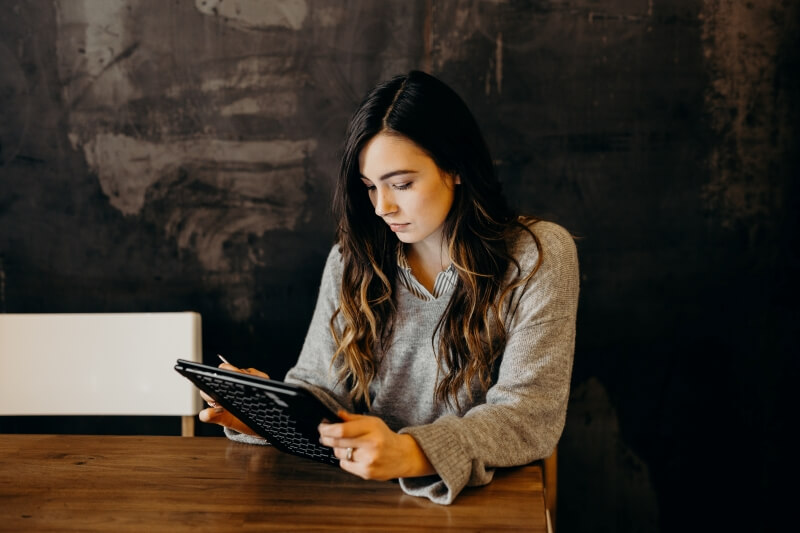 7 reasons why hotels should use technology in hotel management
There are endless reasons to use technology in hotel management. From improved collaboration to smoother service and an enhanced guest experience, let's explore seven reasons your hotel should rely on technology.
Improves team coordination
Technology enhances communication and helps your team efficiently complete tasks. For instance, it can let the front desk know when a room is ready and keep everyone up to date regarding tasks.
A coordinated front desk and housekeeping empower you to deliver better service. Find out how to build and manage your hotel housekeeping team.
Facilitates smooth service
The hospitality operations platform lets you control reservations, revenue management, front office operations and housekeeping. Instead of managing all of it on your own, leverage technology to get access to a real-time reservations dashboard. From there, you can easily track availability and optimize inventories and rates to maximize profits.
Instead of wasting time on menial tasks, your staff can focus on personalizing the guest journey to provide a remarkable service.
It's more convenient
Discover the benefits of a hassle-free check-in with a self-service kiosk or mobile check-in. Or inspire your guests to submit their requests via virtual concierge. Technology can even help you drive guest engagement after check-out through engagement tools.
Have your guests check themselves in, access rooms with a digital key, and swiftly contact housekeeping or the front desk to request an extra pillow or room service. Smart rooms help you create a one-of-a-kind experience that is both convenient and enhances the guest experience.
Enhances the guest experience
Want to differentiate your brand from the competition? Try customization. Storing guest preferences in your operations platform improves service for returning guests. Preferences like room temperature, music choice and a preferred type of pillow can all be saved and used upon the next visit.
Customization is at the heart of a remarkable guest experience and is easily achievable with the right tools.
Helps you fulfill guest expectations
Once "nice to have," technology is now in a "must-have" category. Modern guests expect Wi-Fi and mobile phones to co-create their hotel experience. Having an app, mobile check-in, or a virtual concierge brings you one step closer to exceeding guest expectations and delivering an unforgettable experience.
Automates menial tasks
Some hotel operations can become repetitive, leading to an increasingly bored staff. Why not let automation tools handle check-in and check-out admin, creating rates and managing revenue? You can even say goodbye to the tedious night audit with night audit automation.
Better access to information
A centralized system for hotel operations gives you and your guests better access to information. They can consult their smart mirror to check the weather or nearby events and activities. Alternatively, guests can instantly get the needed information via the app or a virtual concierge.
Conclusion
We've looked at the importance of technology in hotel management and how it can help make your hotel more competitive. With the help of the right tools that drive efficiency and make operations run smoother, you can focus on what matters: the guest experience.
Your hotel will only be as good as the technology you use and the people behind it who drive operational excellence.
Download our guide Embracing a contact-free experience
Our contactless hotel guide will help you maintain seamless operations while ensuring the safety of both your guests and staff. Simply follow our practical checklist that covers every stage of the guest journey.

Author
Eva has over a decade of international experience in marketing, communication, events and digital marketing. When she's not at work, she's probably surfing, dancing, or exploring the world.
Hospitality hot takes straight to your inbox
Sign up to our monthly newsletter for industry insights, product news, partner updates and more.