At Urban House, the Mews Hospitality Cloud ensures that guests do not pass through a reception, instead a series of messages (bots) lead them to check in from the comfort of their phone. When their room is ready, they receive a special pin code for their door and are able to connect with the reception desk through their phone for any requests.
Payment is taken safely and securely without a physical card, and when the guest has checked out, Mews Operations informs the housekeeping staff to get the room ready for the next arrival, making sure that the task has been carried out.
Mews has enabled this functionality by completely rethinking the back-end of the hotel's software, building the PMS to be as automated as is currently possible:
No more night audits and night auditors
Rooms are assigned automatically
Guests are checked in and out without the need for a reception area
2-way connections to most online travel agents
Payments -A fully-integrated gateway, taking payment automatically from over 250 payment methods
A super-smart accounting back-end to ensure that currency conversions, additional city taxes, transaction costs, cancellation fees and all other charges are automatically calculated, posted and accounted for
Thomas Bagger, Director at Urban House, says: "Our previous server-based system was technically unable not only to sell all of our inventory – it used to get jammed every time we tried to sell past 800 beds, but it couldn't communicate fully with our online partners. With Mews Hospitality Cloud, we've not only been able to reduce our costs, but also rethink the way we sell online and it's led to a marked improvement in our bottom line… We're really excited about the vision of the Mews team and the speed and energy with which they are building something that has the chance to completely upend the way hotels operate."
Matthijs Welle, CEO of Mews, says: "It's been a long journey to try and bring our vision of the hotel of the future to life. We see that travelers are tired of the stuffiness of the check-in process, during which guests are bothered with questions about personal details, whilst making unsafe copies of passports and credit cards, and detailing breakfast times and lift locations. That's not hospitality – that's a human message board. Our goal is to automate all of these boring processes, freeing up the hotel's staff to focus on creating genuine guest experiences."
It's still early, but it seems that guests have really taken to the experience, noting on Trip Advisor how smooth the check-in experience is, and how the vibrant atmosphere of the common areas is enhanced by the lack of a reception desk. Here are a few examples:
"Its keyless entry to the hostel and rooms which was amazing!" - Katie R.
"I enjoyed the ease of getting in and out of the hostel." – Daniel S.
"I like the idea of sending your details via e-mail so you don't need to wait to get them and you can access to your room as soon as you arrive" ∞ Ruben G.
As we expand and service an increasing number of properties and chains around the world, we love the idea that one day Mews will make checking into any kind of hotel as hassle-free and joyful as arriving, unannounced, back home.
About Mews
Mews was started in 2012 with a vision to create a true 21st Century hotel. With a suite of applications spanning from Mews Operations, to the highly-converting Mews Guest Journey, which includes a booking engine and virtual concierge app, as well as an open API base through which any developer can connect and build on, it has sought to be a truly modern hub of hotel operations. Currently supporting over 100 properties of all shapes and sizes (from multiple apartments in different locations, to hostels and hotels) in 13 countries on 3 continents, it is rapidly expanding its footprint. For more information contact info@mews.com.
About Urban House
Urban House in an innovative hotel/hostel hybrid located in the hippest part of Copenhagen, Vesterbo, comprising over 1000 beds along with a great bar for locals and guests alike. It is a part of the Pandox group, a leading property owner in Northern Europe, with a focus on sizeable hotels in key leisure and corporate destinations.
---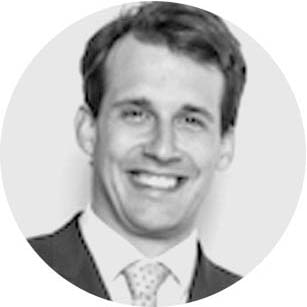 Author:
Richard Valtr
10 March 2016
Check in with the latest in hospitality
Sign up to our monthly newsletter for industry insights, product news, partner offers and more.