The Mews Blog > "The Mews Operations Timeline Makes Managing Housekeeping Duties Very Easy" | Bristol Sunset Beach Testimonial
We invited Christina Lehn, Sales Manager for Bristol Sunset Beach, to tell us about the advantages of automation, the integrations they can't live without, and the Mews Operations must-haves for slick reservation management software...
Your property is a shining example of sports and activity-focused hospitality! Please, tell us a bit about yourself and the wellness experiences that Bristol Sunset Beach offers.
We are a modern holiday apartment complex located in Fuerteventura, in the Canary Islands. The natural environment and the weather conditions that the island offers are the perfect combination for the practise of watersports.
At Bristol Sunset Beach we offer surf, kitesurf and stand up paddleboarding lessons, as well as boat excursions to the wonderful Lobos Island. We also organise yoga and fitness classes, to complement the activities proposed by our Endorfina club.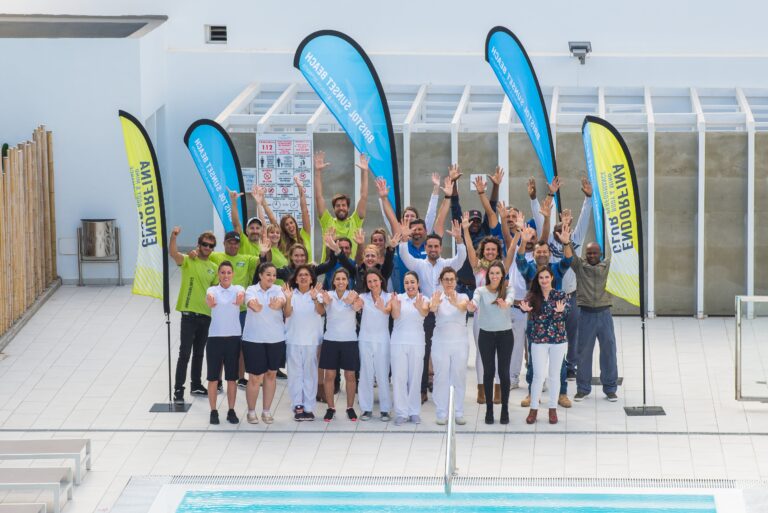 ---
Your Mews experience
What made you move away from your previous PMS?
Avantio is a good option for holiday lettings, but not for hotels. It only offers the possibility to use one rate, and for properties with individual houses, it takes a lot of time to manually move reservations from one type to another.
One of the main advantages of Mews Hospitality Cloud is that it offers the possibility to use different room types and rates, which makes assignments faster.
Another feature which helps speed up booking management is the automatic assignment of spaces, and because it's so easy to move reservations, occupancy goes up. It's also great to be able to assign various rates (such as non-refundable or early booking offers) to the same room type, which is an absolute must-have in reservation management!
What are the must-have PMS features for managing a beach-front apartment complex with a panoramic rooftop cocktail bar, a swimming pool and an activity club?
What's essential is a property management system that can help us manage our reservations rapidly, and Mews offers exactly what we need to manage a complex which is constantly improving its offer and expanding towards new markets:
A modern and clear timeline

The automatic assignment of rooms

Easy price configuration
Which parts of Mews Hospitality Cloud can you not keep your hands off?
There are plenty! From the strategic managerial features (such as arrival / departure and occupancy reports, or accounting reports) to the more day-to-day tools which speed up booking management.
One of the main advantages of Mews is that it offers the possibility to use different room types and rates, which makes assignments faster.
Other useful booking-related features include being able to split reservations, to send automatic mailing to guests, and to identify repeat customers.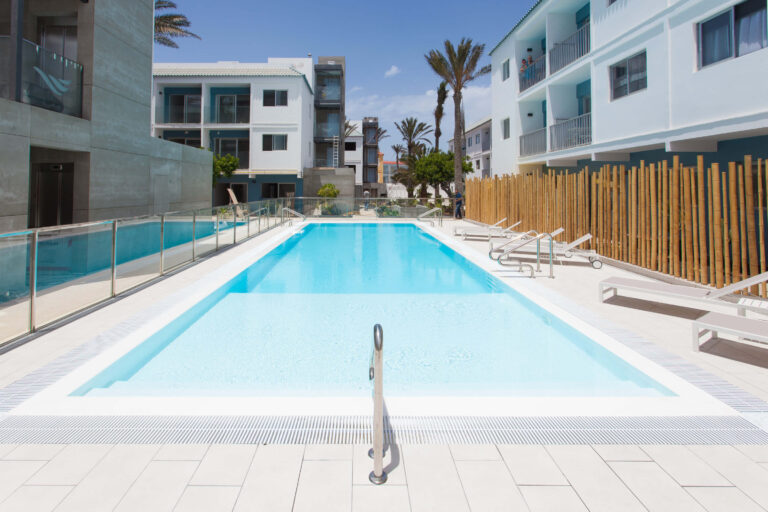 What's so exciting about being able to use the Mews Marketplace to plug your favourite tools directly into your PMS?
Each tool has its own unique benefits:
What's changed in the management of your property since you started using Mews?
The wide range of actions that the property management system performs automatically (without the need for us to check on them or do them manually) is helping us to save a lot of time. Thanks to Mews, we no longer need to worry about extremely important tasks such as automatic bookings, charges, assignments, mailing....to name just a few!
Being able to assign various rates to the same room type is an absolute must-have in reservation management!"
Another functionality of Mews that we find helpful is the possibility to allow guests to do their own online check-in through the Virtual Concierge. Oh, and the manager report and accounting report are obviously the best tools for improving and controlling income!
What's your view on online guest check-ins and the idea of getting rid of the physical hotel reception desk as we know it?
Online check-in is a useful tool for both hotels and guests. It helps us save time and speeds up all registration operations, which means that we spend less time on bureaucratic matters, and more time focusing on human contact.
The last thing that guests want to do after spending hours travelling is to have to fill in a form with their personal data! The human factor is what really makes a difference for guests who wish to disconnect from stress.
On the other hand, for business travellers online check-in can definitively be a useful and effective tool, because what really matters to them is to be able to sort things out as fast as possible, rather than having a chilled conversation with a receptionist.
---
The Future
In a bid to protect its environment and limit tourist saturation across the Canary Islands, officials are reportedly looking to introduce a tariff similar to the current 'eco tax' in the Balearics. Your property encourages active tourism, which is low-impact, ecological, socially compatible and high quality.
What should hoteliers in the region be doing to build a sustainable future for tourism in the Canary Islands?
The first step towards change always begins at home. For us, Bristol Sunset Beach, the protection of the natural environment of the Canary Islands is our duty. In fact, it is a very important part of our company's philosophy to play an active role in protecting the nature and biodiversity of the Canary Islands.
How?
We do not use plastic straws

Our commercial brochures are only printed on recycled paper, and are also available online for download and a more responsible use

We are in the process of eliminating all single-use plastic cups

We are installing special bins for the separation of waste in all of our apartments

As part of a group of companies, we organise outings for our employees to help collect plastic from the beaches of Fuerteventura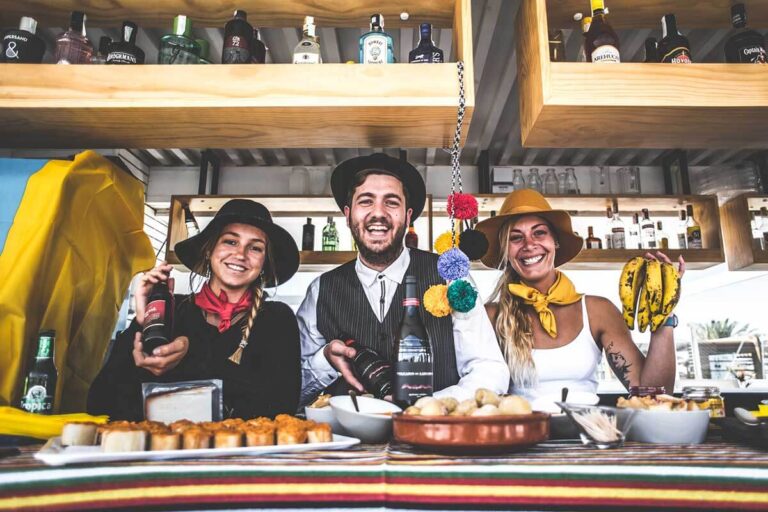 The second step is to encourage change amongst our community and guests. To motivate them we recently launched the campaign #MiHuellaVerde "OUR PLANET, OUR HOME, OUR DESTINY. Do you join us?"
Via this campaign we plan to communicate messages about what unites us: our love for the island and the actions our guests should take in order to ensure a green footprint during their stay here #mihuellaverde.
Another important step is to facilitate the smooth integration of tourists amongst the local island public, and encourage cultural exchange. Every Thursday we throw a party on our terrace, The Roof, with music and finger-food. It's an occasion to celebrate the island's lifestyle, and both locals and guests are welcome.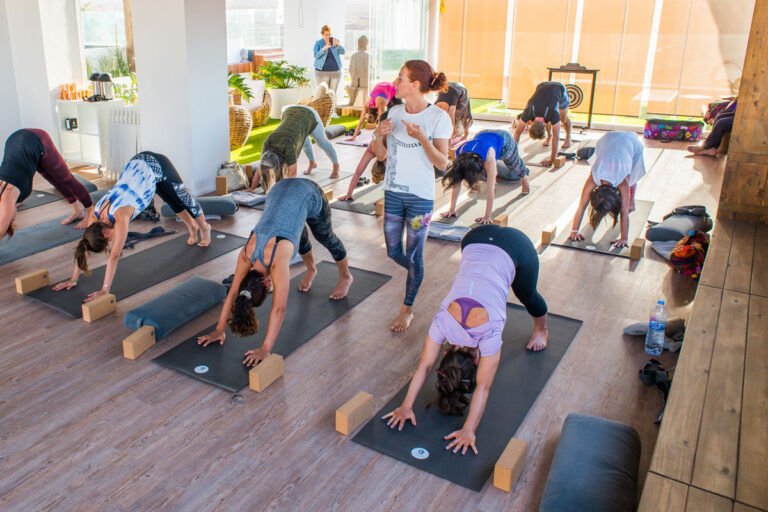 Finally, we aim to promote Active Tourism by offering our guests all kinds of activities...bicycle routes, kitesurfing courses, surfing, private trips to Lobos Island with snorkelling, and a barbecue using local products (having the 0km footprint is an important factor).
The aim of all of these activities is to promote the island, its landscapes, its crystal turquoise waters and nature.

Hospitality hot takes straight to your inbox
Sign up to our monthly newsletter for industry insights, product news, partner updates and more.