Intégrations partenaires
Mews Marketplace
Bienvenue sur le plus grand marketplace d'applications et d'intégrations du secteur de l'hôtellerie. Faites votre choix parmi plus de 600 des meilleures solutions hôtelières dédiées à l'amélioration de l'exploitation hôtelière, à l'augmentation des revenus et à l'optimisation de l'expérience client.
Demander une demo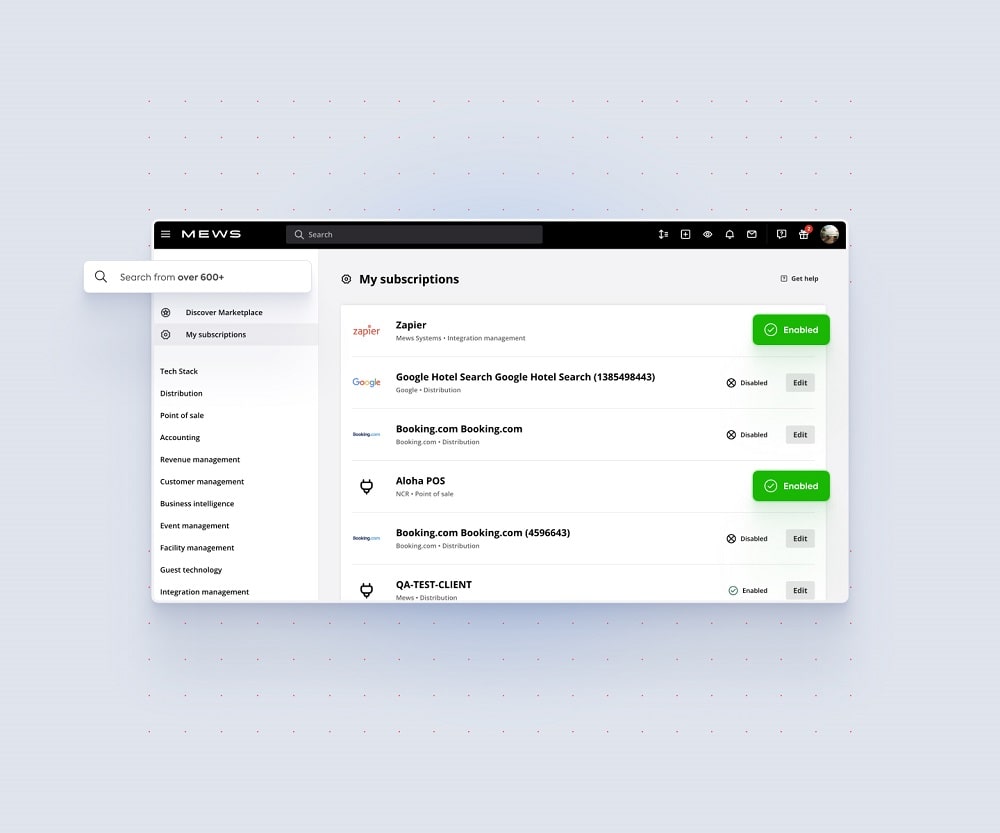 Découvrir les intégrations
Rejoignez le marché Mews
Want to be included among hospitality's finest? Add your solution to the Mews Marketplace so thousands of hoteliers can easily find you.
Join the Marketplace