Partner integrations
Mews Marketplace
Welcome to hospitality's biggest marketplace of apps and integrations. Choose from over 450+ of the industry's best solutions to improve hotel operations, generate more revenue, and enhance the guest experience.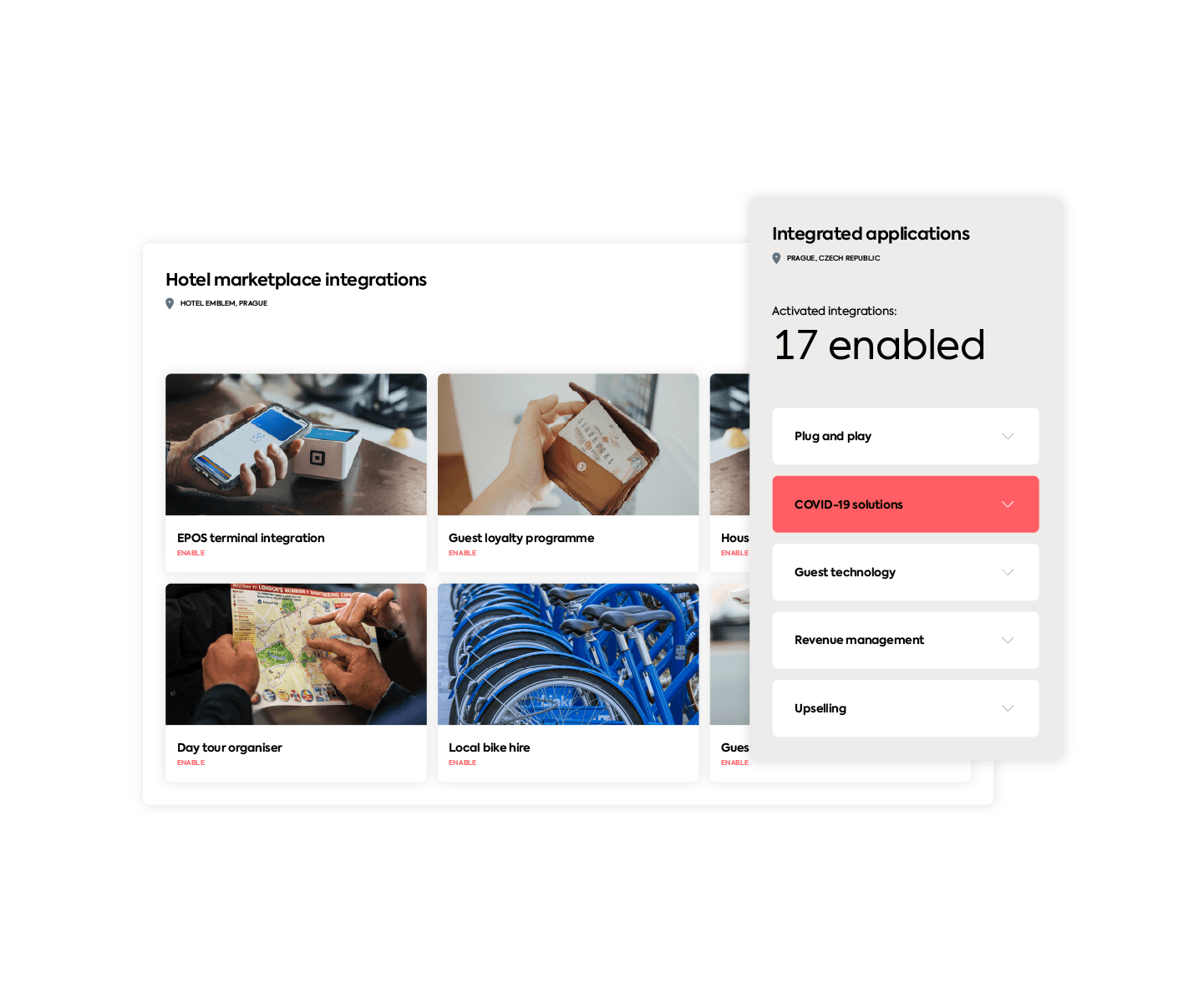 Plug and play
Can't wait to get started? You can get these integrations up-and-running in just a few clicks, so you can start seeing the immediate benefits of some of the industry's leading solutions.
Join the Mews Marketplace
Want to be included among hospitality's finest? Add your solution to the Mews Marketplace so thousands of hoteliers can easily find you.
Join the Marketplace